---
In this AOJ Work From Home Jobs Review I'll be going over everything that you need to know about it.
Will they really connect you with an online job? Or is there something else fishing going on?
I'll be answering those question and many more within this review, so be sure to stick around.
Let's just say it's a good thing you've stumbled upon this review, because it's certainly not as great as it seems.
I've reviewed hundreds of online money making opportunities, you can CLICK HERE to read about My Top Rated Program!
AOJ Work From Home Jobs Review!
---
Product: AOJ Work From Home Jobs
Website: aojworkfromhomejobs.com + several others
Price: Free To Join
Is AOJ Work From Home Jobs A Scam? Debatable
Is AOJ Work From Home Jobs Recommended? NO!
CLICK HERE TO LEARN ABOUT MY TOP RANKED PROGRAM!
What Is AOJ Work From Home Jobs?
---
AOJ Work From Home Jobs claims to be a website that will "connect you to Traditional & Non-traditional Full-time & Part-time Customer Service & Data Entry work from home jobs."
It's important that you understand that what AOJ claims to be, and what it actually is are two different things.
They claim that after answering some simple questions they'll be able to match you up with online job opportunities.
However it turns out that there is something else shady going on here behind the scenes.
Is AOJ Work From Home Jobs Legit?
---
After looking over it, and doing some research I've come to the conclusion that AOJ is NOT a legitimate jobs website.
As it turns out, this is just a remake/update to scheme that I actually reviewed last year called American Online Jobs.
The truth is that they lure you in with job listings, and then turn around to have you sign up for survey websites.
While you can make a small amount of money from these websites, they are a far away from what can be considered an "online job."
As it turns out, they don't offer any Customer Service, Data Entry, or any other online jobs at all.
The main purpose of the website is to get you to sign up for survey websites, so that they can earn commissions.
They also offer a small amount of affiliate marketing training, which is a legitimate way to make money online.
However that's more of a business than a job, and they don't give you enough training to succeed at it.
How AOJ Work From Home Jobs Works
---
First I want to make it clear that it doesn't work the way that claim it does.
It doesn't actually connect you with online jobs, it just sets you up online survey websites, that you could join on your own for free.
Here's how the scheme works:
Step #1:
They attract you to the website through job listing that they post on websites like jobs.net and CareerBuilder.com, and many others.
These listings claim to be "Data Entry Clerk" positions that will pay any where from $12.56 – $35.50.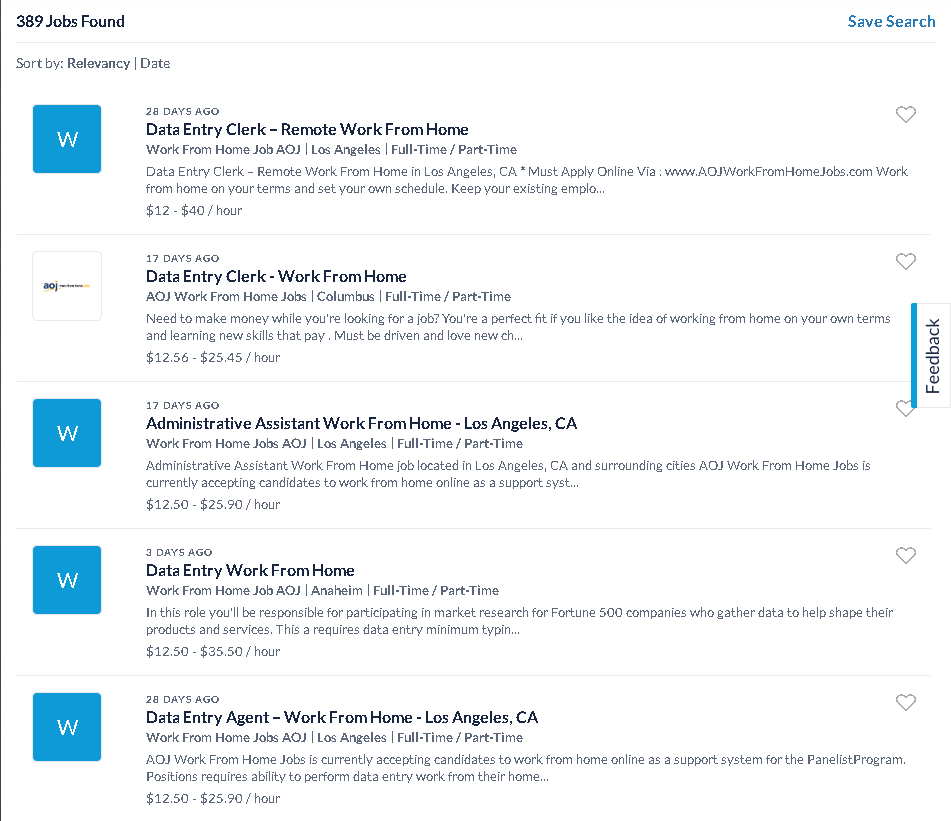 There are also other job positions listed as well.
However when you click one these are try to apply, you are taken to their phony AOJ website.
Step #2:
Once you arrive on the website they show a few multiple choice questions that you're supposed to answer.
These are supposed to help narrow down and match you with job positions.
However they don't really do anything.
Regardless of what you answer, once you hit the "Submit And Apply" button, you'll be taken to the Life Points Website.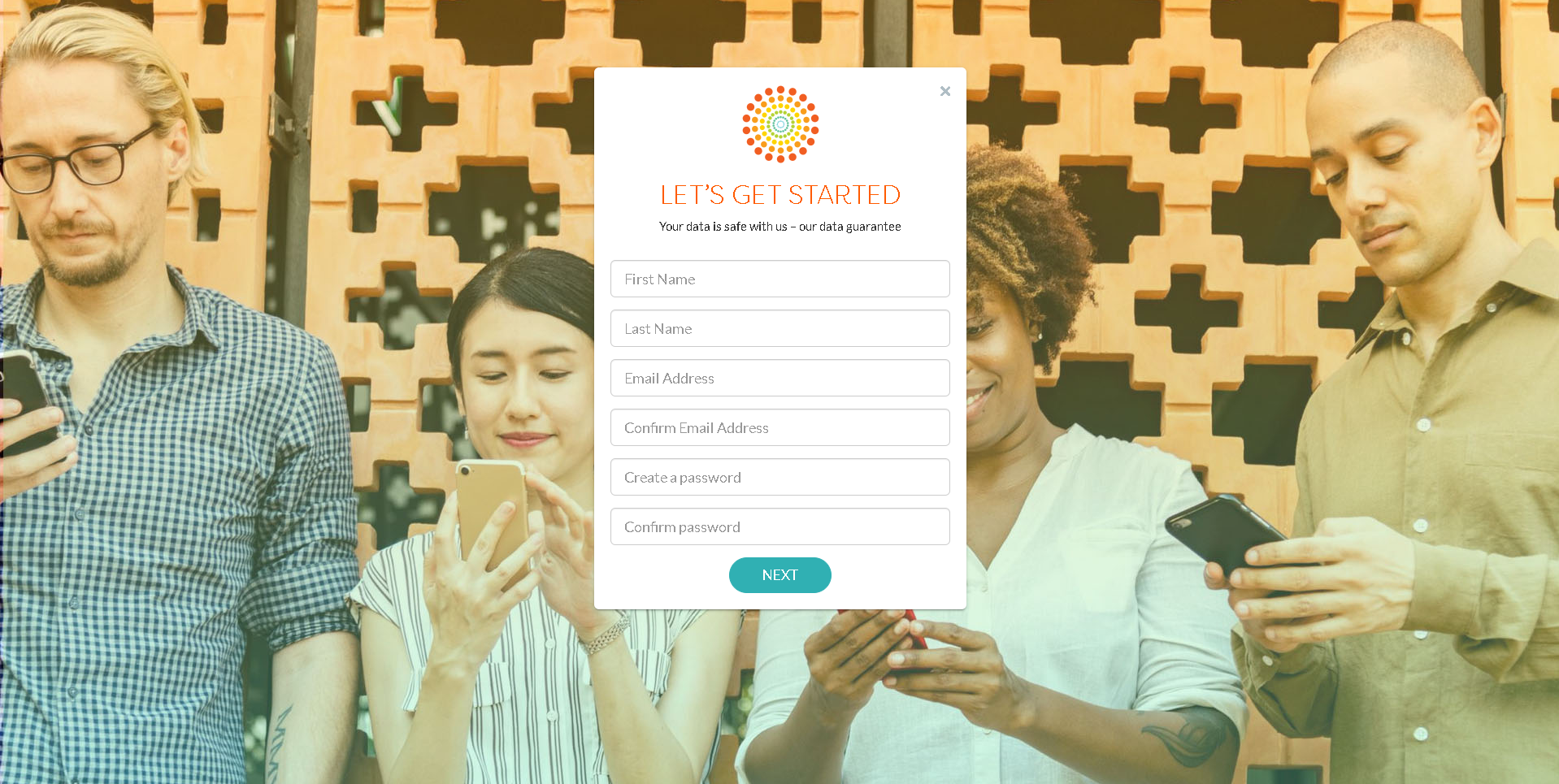 Which is a paid survey website that they want you to sign up for.
After that they want you to hit the Step #2, which will take you to this page: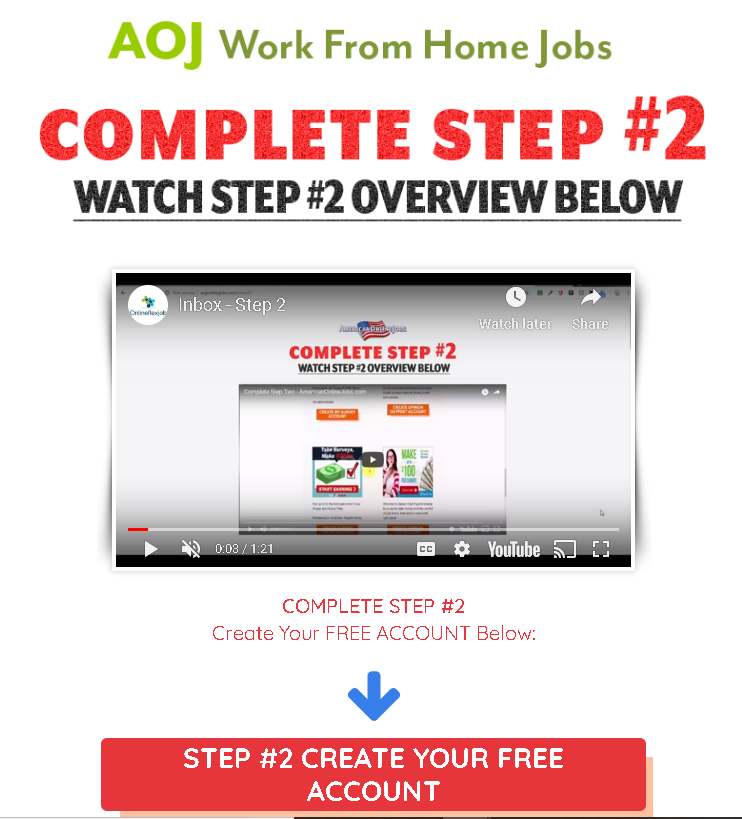 Which is just trying to get you to sign up for another survey website called Inbox Dollars.
Again, the only real reason they want you to sign up for these websites is so they can make commissions.
They aren't actually online jobs, they are low paying survey websites.
Step #3:
This takes you to a Member Training Area where you get access to a small amount of marketing training.
There are 10 Lessons in total which are as follows:
Lesson #1: Introduction/Welcome
Lesson #2: Facebook Marketing
Lesson #3: Craigslist
Lesson #4: Bing
Lesson #5: YouTube
Lesson #6: Instagram
Lesson #7: Pinterest
Lesson #8: Get Response
Lesson #9: Website
Lesson #10: Using Affiliate Website
Is The Training Any Good?
---
Well I mean to put it simply, no… no it isn't any good.
While affiliate marketing is a great way to make money online, and is actually how I make my living online, it requires a lot more training than that.
Each of the training "modules" are incredibly short videos or paragraphs that give an overview of marketing methods.
They don't actually go into detail about these methods or explain how to actually do it.
For comparison, My Top Ranked Program has hundreds of training videos covering affiliate marketing tactics.
A few paragraphs, and a handful of videos isn't going to help you succeed.
Not to mention the last few sections focus around you promoting American Online Jobs through the shady tactics they use.
Is AOJ Worth It?
---
When it comes down to it, even though AOJ Work From Home Jobs is free, it's still not worth it to me.
First off, they only point you in the direction of a few survey websites.
These websites themselves aren't worth it because they pay so little.
You'll maybe be able to earn $1-$3 per hour of surveys that you take.
And that's assuming you'll be able to get consistent surveys, which you often times won't.
Then we have the affiliate marketing training, which like I said above, just isn't any good.
Even though the money making potential is there, they simply don't give you directions you need to succeed at it.
Is AOJ Work From Home Jobs A Scam?
---
At the end of the day, seeing as it's free I don't know if I would call it a scam per-say.
However I would certainly call it a shady scheme that makes money by tricking you.
They don't actually connect you to any online jobs, like they claim.
Their main goal is to get you excited about getting a well paying online job, and then profit from tricking you into signing up for survey websites.
For those reasons I will certainly not be recommended AOJ Work From Home Jobs!

What I Do Recommend!
---
If you are looking for a way to make money online, you might want to think about building a website and starting your own business.
I know starting your own business sounds scary, but trust me, it's not as hard as you would think.
Especially when you have Incredible Training, that walks you through every click of the process.
I started my business when I was 21, and I've been working completely from home for years now.
If you're interested in getting started, you can click here to learn how to get started for free!
---
Is AOJ Work From Home Jobs A Scam? What Do You Think? Let Me Know In The Comments Below!
---