If you've made the decision to read this article about Elite Marketing Pro, it's probably because your instincts are probably already telling you that it is probably a scam.
Throughout this post I will be going over what Elite Marketing Pro offers, and why I think that it would be a good idea for you to avoid it at all costs.
What is Elite Marketing Pro?
Elite Marketing Pro is a program that offers to help people who have tried and failed at to make any money through online marketing.
They claim to give you everything you need to getting an online business up and running, or to get your already existing business to bring in more money.
 What Elite Marketing Pro Offers
For a hefty monthly price of $47 a month, or $297 dollars a year you gain access to:
Elite Marketing Pro Automated Sales System
Traffic Generation & Marketing Tools
Capture Page Creator Pro
Authority Blogging System Pro
Private Mastermind Group
Exclusive Elite Training
Elite Marketing Pro Insider Subscription
At first glance, this might seem like a deal, but when you break it down and actually look at what you're getting, it starts seem more and more like a rip off.
For the price that you pay, you get the right to earn 100% commissions on the products that they offer.
These products include:
The Ultimate Email Profit Machine
The YouTube Traffic Blueprint
The Ultimate Sales Conversion System
The Ultimate List Building System
The Ultimate Sales Funnel
The 90 minute Profit Machine
The Facebook Power Code
Branded Traffic Formula
In my opinion, you can't really call it 100% commission for the products if you have to pay $37 dollars a month in order to earn the commissions.
Not as Good as it Sounds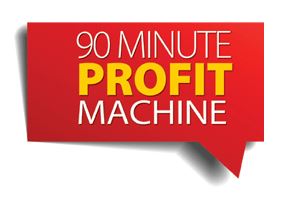 Tim is very good at making the offer seem a lot better than what it actually is, and I'll give you examples of what I mean.
The Authority Blogging System Pro is basically just an exaggeration of what is actually just a website template.  For a similar price, the membership that I'm in gives you access to thousands of these templates, that are all completely customizable.  Not to mention I can have as many websites as I want hosted on their servers.
The Elite Marketing Pro Automated Sales System, is basically where they show you how to set up a system that will specifically promote their products.
This leaves out tons of information about a bunch of other pieces that are needed to be successful in internet marketing.  In my opinion, Elite Marketing Pro will not always be around, and what are you going to do when you can't make money from their products anymore?  You need to learn the more if you want to survive in the ever changing world of the internet.
I think by now you're probably beginning to get the idea about what they're doing.
Private Mastermind Group is just a group to communicate with other members.
Exclusive Elite Training is just basically a crash course on how to promote their products.
And Capture Page Creator Pro helps you create a sales page for their products.
 Who is Elite Marketing Pro For?
In my opinion, Elite Marketing Pro is for people who want to spend way too much money for information that can be found for free in other places.
Wealthy Affiliate is where I have a membership to, and they give you an incredible amount of information, and walk you step by step how to set up a free fully functional website with just their free membership.
It's crazy to think that Elite Marketing Pro offers you less than that with their full and over priced membership.
Conclusion
Elite Marketing Pro is a program that doesn't give you much information about what they are offering because they don't have much to offer.
They use a bunch of fancy names for what they offer, in an attempt to make it seem like you are getting a lot with your membership.
The $47 dollars a month is the same price as Wealthy Affiliate, who gives you unlimited free websites, that are all hosted on their servers, full access to thousands of members who are making a full living online, along with in depth, step by step training that will help you earn money online, by simply writing about whatever interests you.
Elite Marketing Pro is simply a crappy product in a fancy package, and in my opinion is basically a scheme that is set up to take your money.
I suggest that you save your $47 a month, and try Wealthy Affiliate's complete free trial first, and upgrade to their premium membership after you've seen how great it is there.