Lately with my reviews I've been running into scam after scam, but it appears like I may have found a legitimate program that just might be able to help you make some money online.
With this review, I'll get into everything you should expect to get if you decide to take a shot at Niche Blitzkrieg!

What is Niche Blitzkrieg?
Niche Blitzkrieg is an online program created by Michael S. Brown that promotes itself as a "step by step online money making system."
There is a $4.95 trial that lasts 7 days, and you will be charged $77 if you decide to stick with the program.
What Do I get With Niche Blitzkrieg?
If you make the decision to join Niche Blitzkrieg you will gain instant access to 5 step-by-step lessons that include:
Lesson 1: Selecting a Profitable Niche Market
This lesson will walk you through the ins and outs of picking your first. The lesson goes into depth about how to pick a profitable niche, and how to avoid competitive or low profit niches.
Lesson 2: Setting up Your 1st Profit Stream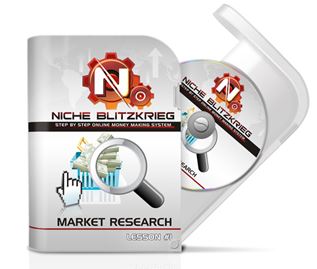 This lesson walks you through creating a website without an technical knowledge at all, and without having to hire a developer.
It also shows you how to begin adding content to your site, and how place advertisements on your pages.
Lesson 3: Get Found & Indexed Fast
This is where they teach you about SEO (search engine optimization) and show you how to get indexed in Google so that your website will start getting views, and ultimately start bringing in money.
Lesson 4: Driving Free Laser-Targeted Traffic to Your Site
This sections goes even more into depth about how to get visitors to your website.  More specifically, it goes into how to get people to your website that are already ready to purchase something.
Which is one of the best ways to increase the amount of money that your website bring in.
Lesson 5: Growing Your Site & Challenge
This is where you get information about scaling your website up and bringing in even more money.
You get a complete checklist to review to insure that your website is all set up and on track to be scaled up.
My Personal Thoughts
Okay, so now that you know what to expect if you decide to purchase Niche Blitzkrieg, it's time that I give you my opinion about it.
Pros:
Michael is Honest
He is very upfront about what you are getting into with the program.  He doesn't make any wild claims, and in the beginning he even states that it took him 11 months to make a full time income.
It's Affordable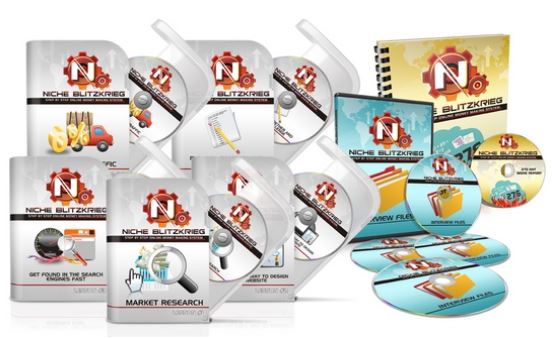 $77 is a very reasonable price for the training that you receive.
Good Training
The training is well put together and easy to follow.  However I believe programs like Wealthy Affiliate are better geared for people who might need a little more help.
Cons:
An Up sale
There is one up sale for a premium membership.  It's not that big of a deal, but I wanted to make sure I mentioned it.
It Takes Time
To my knowledge, there is no way to quickly make money online, (without a large investment of course)
ClickBank Product
If there's one thing that you need to know about ClickBank, is that it is full of products that are scams. However I do not believe that this one is.
Conclusion
I'm actually happy that I've come across an online money making program that is not a scam.
Michael is honest up front about what to expect when you go in.  He doesn't make wild promises of making thousands of dollars a day on complete auto pilot. But rather he truthfully says that you will make an appropriate amount of money depending on the work that you put in.
As long as you're willing to put in the time and effort into following the steps that Michael gives you, you can definitely grow your website into a monster that will bring you in enough money to make a good living.
If you want to join Niche Blitzkrieg, you can do so by clicking here: Join Niche Blitzkrieg
If you have any questions or concerns about Niche Blitzkrieg or anything else, feel free to leave me a comment below!