---
Is Copy Paste Profits a scam or is it actually worth the time and effort?
Throughout this review I will be going over everything you need to know about Copy Paste Profits, and giving you my final thoughts about whether it is worth it or not.
Copy Paste Profits Review
---
Product: Copy Paste Profits
Creator: Billy Darr
Price: $7 + Up-sells
Website: Copypasteprofits.co
Verdict: Ripoff!
Click Here To Read About My Top Ranked Online Money Making Program!
What is Copy Paste Profits?
---
Copy Paste Profits claims to be a simple copy & paste method that will help you make $100 + a day online within an hour of work.
It is a step-by-step training course that claims to show you a secret new traffic method that will get you bringing in hundreds of dollars everyday within days or even hours of implementing it.
It is based around the use of Facebook to get large followings which can then be turned into traffic that can be used to get sales and make money.
What Does It Include?
---
I can't actually classify Copy Paste Profits as a scam because you will actually get a few things:
Step-by-step videos
Template
2x Live Q & A
PDF Checklist
Audio Version
Secret Mastermind
Webinar Invite
$10k/Month Training
Pros and Cons
---
Honestly there isn't much I like about this program but I will go ahead and point out a few things.
Pros:
Facebook can be used to make money
There a money back guarantee
Cons:
Not a secret method (it's pretty well known)
You won't make money as fast as they claim
You probably won't make as much as they claim
Cheap sales tactics
Up-sells
The Up-sells
---
After making the original purchase you will be hit with multiple up-sell offers trying to get you to spend a lot more money.
Up-sell 1: ($19)
10 campaigns to put into use right away. It will be marked down to $14 if you decline.
Up-sell 2: ($37)
You will get a software that they use with their system. It will go down to $27 if you decline
Up-sell 3: ($67)
4 weeks of group coaching. It will go down to $47 if you decline it.
All in all if you decide to purchase everything without taking the down-sells you will spend a grand total of $130.
Personal Thoughts
---
It is actually possible to make money by utilizing Facebook for traffic.
However, you will not find a super secret formula here, and you will not start bringing in $100's of dollars a day.
Especially not within hours or even days of implementing the things you learn in their training.
This is a product that was not created with the customer in mind. It was created with the sole purpose of getting as much money out of you as possible while giving you very little in return.
Conclusion
---
I can't say that Copy Paste Profits is a scam because you will actually get something when you give them your money.
However I can say that Copy Paste Profits is a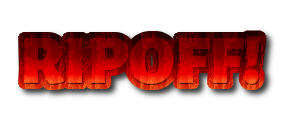 Don't waste your money on their product, the only way you stand to make any money is if you purchase all of the up-sells and even then I doubt you will make as much as they claim.
What I Recommend
---
If you are serious about making money online, and are willing to put in the work and not expect to make tons of money right away then I suggest you read about my #1 recommended training program!
By following their training I was able to make enough money online to quit my job and focus on it as a full time career!
It is absolutely possible to make the money that Copy Paste Profits claims and much more, but you have to be ready to put in the time and effort.
---
If you have any questions or concerns, please let me know in the comments below!
---