In this review of Desktop Commission System I'll be going over exactly what it is and answering the question "Is Desktop Commission System A Scam?"
Desktop Commission System Review
---
Program: Desktop Commission System
Website: desktopcommissionsystem.com
Price: $37
Is Desktop Commission System A Scam? Probably
Is Desktop Commission System Recommended? NO!
CLICK HERE TO LEARN ABOUT MY TOP RANKED PROGRAM!
What Is Desktop Commission System?
---
Desktop Commission System claims to be a free program that will teach you a "forgotten" method that will earn $1,000 everyday online.
It claims to be an incredibly easy way for even beginners to make a ton of money online.
They make a bunch of claims that seem way too good to be true, let's jump in and learn more.
The Pros And Cons
---
Let's take sometime to go over some of the good and bad things about this program.

Pros:
Cons:
You Won't Make $1,000 A Day
It's Not Free (like they claim)
No Information
Paid Actors
Over the next few sections I'll be going more into detail about what I mean with the points listed above.
$1,000 A Day?
---
Before we get too deep into this review I want to let you know that I didn't purchase Desktop Commission System.  That's simply because there are too many red flags that lead me to believe it is a scam.

I've reviewed hundreds and hundreds of programs, and not a single one that claims you'll be able to make a ton of money incredibly quickly has been telling the truth.
The simple truth is that if you want to actually make money online, you're going to have to put in the time and effort.
There is no "push button method" that's going to rake in hundreds or thousands of dollars without doing any work.
It's Not Free
---
Within the sales video they claim multiple times that you'll be getting the system for completely free.
However once you put in your email address you'll immediately be taken to a check out page that asks you for $37 – $67.
If you try to leave the sales page a popup will appear and tell you that they will give you $30.
Except they simply "take" $30 off of the price that you'll be paying.
I put "take" in quotes because the system is always going to be $37.
No Information
---
The sales video for this system manages to say a whole lot without giving any information at all.
They claim that they don't say anything because it's a secret system. Which is complete crap.
Like I said earlier, I've reviewed hundreds and hundreds of systems and all of the legit ones give you all the information you need before paying.
My Top Ranked Program even has a free membership that allows you to see everything that they offer.
However with Desktop Commission System you have no idea what you'll be doing, or how you'll be making money.
Paid Actors
---
It's always comforting when you see video testimonials of people claiming that they've made a bunch of money with a system.
Which is exactly why the creators of this system paid a couple of actors to say that they've made money.
In the beginning of the video you'll see a couple guys claim that they've made a ton of money with DCS.
However after doing just a little bit of research I was able to find one of the guys of a website called Fiverr.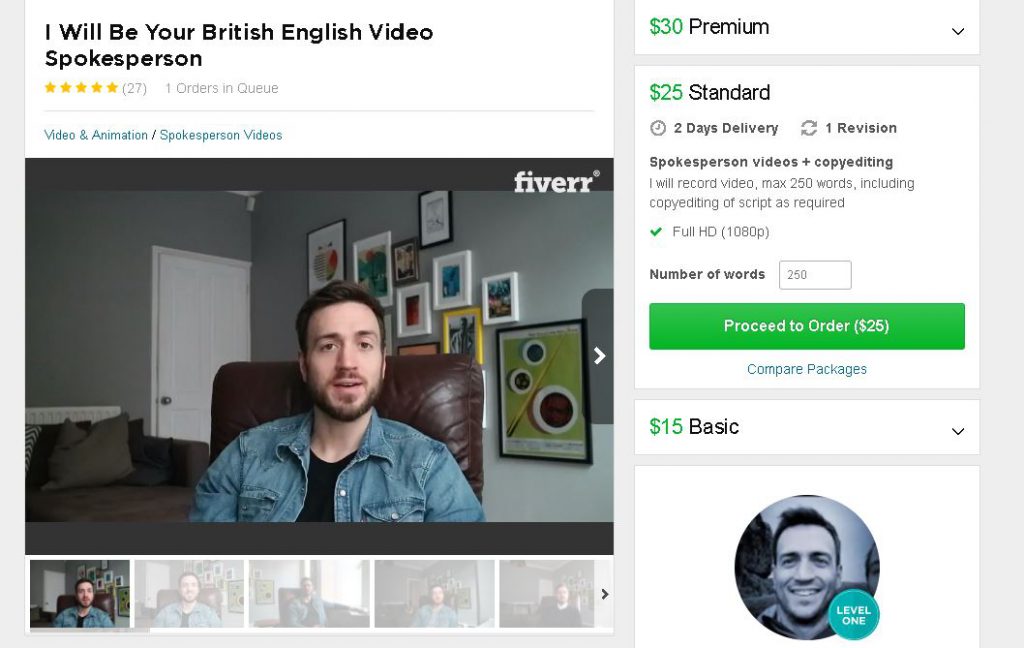 You can higher people on Fiverr to basically say whatever you want them to say.
Which is exactly what the creators of this system did.
Is Desktop Commission System A Scam?
---
I didn't actually purchase DCS, so I can't without a doubt say that it's a scam.
However I can say that you won't make anywhere near as much money as they claim, and if you are able to make any money at all if won't happen right away.
Due to all of the lies, the paid actors, and misleading information I'm going to recommend that you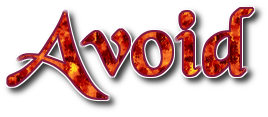 Desktop Commission System.
If you decided to purchase it, please let me know what happened in the comments below.  It's also possible to get a refund by going to clickbetter.com and doing an order lookup.
What I Recommend!
---
It's possible to make real money online, if you are willing to actually put in a good amount of time and effort.
I know that for a fact because I've been able to make enough money online to quit my job, and work completely from home.
Anyone can do what I do as long as they get access to the proper training, tools and support.
You can get started for free with all three of those things in the same place I get them from.
If you are interested in learning more, you can…
---
What Do You Think About Desktop Commission System? Did You Buy It? Let Me Know In The Comments Below!
---