In this FB Cash System aka FB Freedom System Review, I'll be going over what it is and giving you several reasons to avoid it!
FB Cash System Review
---
Product: FB Cash System
Creator: Jonathan Crisper
Website: fbcashsystem.com
Price: $47
Is FB Cash System A Scam? YES!
CLICK HERE TO READ ABOUT MY TOP RANKED PROGRAM!
What Is FB Cash System?
---
FB Cash System claims that you can copy the creator's $3,576.72 per day system and make a ton of money online.
They claim that you'll be able to do all of this by simply "messing around" on Facebook and other social media websites.
He claims that he was at a meeting with Mark Zuckerburg and Bill Gates when they revealed an exploit in their system.
He claims that this exploit will allow you to tap into the 3.2 billion dollars that are just up for grabs.
What FB Cash System Really Is
---
I'm going to be up front and tell you that I didn't pay to purchase FB Cash System.
However throughout this review I'll be giving several reasons why I think you should avoid it as well.
FB Cash System is just a scam website that is set up to try and mislead you into giving them money.
Odds are that when you do pay for the system, you will get very little in return, and you won't make anywhere near the type of money they claim.
CLICK HERE TO READ ABOUT MY TOP ONLINE MONEY MAKING PROGRAM!
The Pros And Cons
---
No matter how misleading a system is I always to to be as fair to it as I possibly can.
Pros:
Cons:
Unrealistic Income Claims
You Won't Get The $500
Up-sells
Fake Testimonials
Now let's take a little bit of time to go a bit more in depth about what I mean by all of these points.
Unrealistic Income Claims
---

In the sales video Jonathan goes as far as basically guaranteeing that you'll be making $300 a day in no time.
And that is even one of the more tame claims that he makes.
Don't get me wrong, it is absolutely possible to make that type of money online.
However it isn't going to be as quick or as easy as he makes it sound in the sales video.
Quite honestly, I highly doubt that you'll ever be able to make anything near that amount of money with the training that they give you.
I'll get more into that shortly.
You Won't Get The $500
---
This is a tactic that I see scams use all of the time to try and get you to pay for something.
I mean, why wouldn't you pay $47 if you are going to be getting back $500 in return?
Well these scams always find someway to cheat you out of the $500 while still making it seem like they didn't.
Most of the time they will just claim that they gave you $500 off of your purchase.
However after doing some research I've found that Facebook Cash System does things a little differently.
The Up-sells
---
It appears that after you purchase the system they will keep making you jump through hoops to get that $500.
If you already wasted $47 to try and get the $500, they figure you'll be willing to do more to actually get it.
Apparently what they'll do is have you purchase a bunch of other products, and even eventually invest thousands.
That's right, they try to talk you into investing more than the $500, and then they'll basically give you back your own $500.
How messed up is that?
Fake Testimonials
---
If all of the people in the sales video praising the Facebook Cash System convinced you that this system is great.
You might want to pay attention here.
This is another tactic that I see other scams use all of the time.
Believe it or not, it is very cheap and easy to hire people to make short testimonial videos like the ones they show.
Websites like Fiverr allow you to get these videos made for as little as 5 bucks.
Is FB Cash System A Scam?
---
I honestly can't 100% call FB Cash System a scam because I didn't actually spend the money to try it.
However due to all of the people I've seen calling it a scam, and for all of the reasons I've listed above I can certainly recommend that you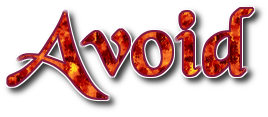 FB Cash System.
Regardless of whether it is a scam or not, I never recommend any program that doesn't tell you exactly what you'll be getting.
Legitimately Make Money Online
---
If you are interested in a legitimate way to make money online I have some information for you!
It is actually possible to make good money online, and I know that because I make my living online.
Anyone can succeed online, and work from the comfort of their own home as long as they are willing to put in the work, and they have access to the proper training, tools, and support.
You can get started for free with all of those things in the same place I started out!
CLICK HERE TO LEARN MORE ABOUT WHERE I GOT STARTED!
---
What do you think about FB Cash System? If you have any questions or concerns, please let me know in the comments below!
---