In this review of Data Dollars Pro I will be going over the system, and telling you if I think it is a scam or worth the money!
Data Dollars Pro Scam Review
---
Product: Data Dollars Pro
Creator: Jenny Lewis
Website: datadollarspro.com
Price: $37 + Up-sells
Verdict: RipOff
CLICK HERE TO READ ABOUT MY TOP RANKED PROGRAM!
What Is Data Dollars Pro?
---
Data Dollars Pro is a system created by Jenny Lewis.
The sales video claims that after you purchase the product you will be able to make $1000,'s extra a month.
The way they claim to help you make all of this extra money online is through the use of data entry.
Let's find out if this system is really as great as they claim!
Pros And Cons
---
For each review I always try to make a list of some good and bad things about the program!
Pros:
You can make SOME money
Data Entry Is real
Cons:
Misleading Information
Exaggerated Income claims
Simply Not A Good Product
Now I'm going to take some time to go over what I mean with each of those bullet points.
You Can Make Money
---
The first point I want to get across is that you can actually make money online by doing Data Entry.
With that being said, it isn't as amazing as they make it sound in the video.
Yes there are people that make a good amount of money online with data entry.
However this product is not going to help you be like them!
Simply Not A Good Product
---
If you spend your money on this product you will simply get an eBook. That's literally all it is.
They make it seem like they are going to give you all of these incredible secrets that are going to help you in the process.
That simply just isn't true.
They give you some information about how and where to start, and give you some tips on typing.
They don't give you any information that you can't find elsewhere with some research.
Misleading Information
---
Honestly nearly everything in the sales video is an exaggeration or misleading in some other way.
Yes there are people who make money from home with data entry jobs, but this product isn't going to help you be like them.
Another thing I want to point out is the fact that the people they talk about in the beginning aren't real.
They are just made up examples, with fake stock photos that aren't actually of the people they are talking about.
I highly doubt those people are even real to begin with.
And you definitely aren't going to be making thousands of dollars a month after paying for this product!
Is Data Dollars Pro A Scam?
---
Technically Data Dollars Pro is not a scam. If you pay the money you will get an item in return.
They won't steal your money and run, or hack into your bank account like other scams will.
However I consider it to be a complete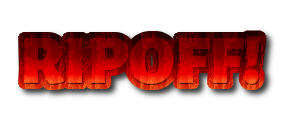 The video is all hype for a product that under delivers.
It won't help you make thousands a month like they claim, and it doesn't have information that you can't find anywhere else.
How I Make Money Online!
---
If you are looking for a place to learn how to make real money online then listen up.
There are people who make money online by entering in boring data.
But why would you do that when you can make money writing about something that you like?
My Top Ranked Program gives you all of the training, tools, and support you need to do just that!
I know for a fact it works because I joined their training community and have since been able to quit my job and work completely from home.
I write about things I love, and I'm also my own boss!
---
If you have any questions or concerns, please let me know in the comments below!
---