I've noticed that Home Profit System has adapted and changed over the past few years, so I wanted to do a brand new review of it for 2017!
Although the overall look and claims have changed a bit in the past, don't make any mistakes… it is still a 100%

What is Home Profit System?
---
It's honestly hard to pin point the real name of this system because it has repeatedly changed over the years.
I've seen it as Home Wealth System, Home Profit Income System, and plenty of other names.
It is just the same scam redone over and over again in an attempt to take as much of your money as possible.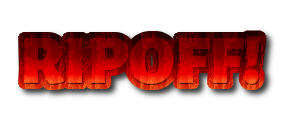 What Home Profit System Claims to Be
---
It claims to be a link posting system that will allow you to make hundreds if not thousands of dollars a day.
Just like the fake work from home mothersthat they made up to get your attention.
They claim that if you simply spare 60 minutes a day, you can make an insane amount of money from the comfort of your own home.
It is possible to make a full time income online by sparing an hour or two a day.
I did it thanks to the training at Wealthy Affiliate although it took me nearly a year to reach the profits to quit my day job.
Anyways, Home Profit System will not earn you hundreds or thousands of dollars a day by simply posting links. I promise you that.
What's the Scam?
---
Other than the fact that this system will take your money and never give it back, there are also plenty other dangers that come along with getting involved with them.
Many scams like this one will take all of your personal information so that they can sell it to the highest bidder.
If you create an account with them, the odds are that you are going to use an email address and password combination that you use for other websites as well.
Did you use the same email and password that you use for your Facebook, PayPal, or even bank accounts?
If so, I highly recommend you change those immediately!
Conclusion
---
Home Profit System is a complete scam, ripoff and you should absolutely avoid it at all costs.
If you used an email address and password combination that you have used for other things, I suggest that you change them immediately.
I just wanted to make sure there was an up to date review of HPS and be sure that no body else falls for the scam!
If you want to actually make money online I suggest you read about my #1 Recommendation!
---
If you have any questions or concerns, be sure to let me know in the comments below!
---