If you're here at this post you probably some how came across Internet Income University and are wondering whether or not it is a scam.
In this article I am going to give you my full review of this "University" and let you know if it is a true way to actually make an income on the internet, or if it's a way to lose money online.
Read about where I learned how to make actual money online.
What is Internet Income University?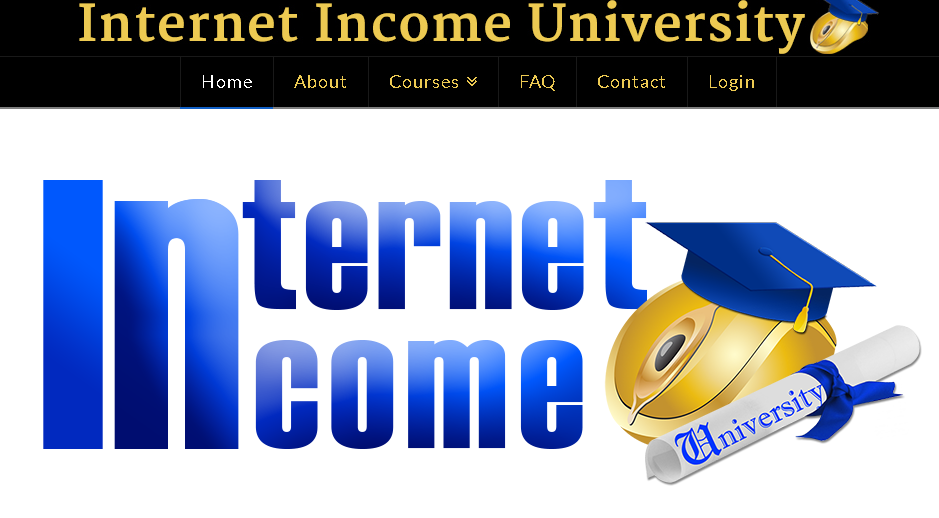 Honestly I'm not even really sure what Internet Income University is… There isn't really any explanation about what it is or what they offer at all.
At this point in time their website is a few unfinished pages that were most-likely from a template.
Do not be surprised if the website looks completely different from the version in the pictures that I screen captured.
Is it a Scam?
I always do my best to be completely honest whenever I do reviews of online money making platforms, and I can honestly say that I did not even try this one out.
The website is poorly put together and barely finished in most places.  The FAQ section and About sections are not even filled out and contain place holders put there be the person who created the template that they use.
The Only parts of the website that actually work are surprisingly enough the sections where you can give them money for the training that they offer.
The only times I do not try out the products that I review are the times that I am nearly 100% sure that it is a…

Conclusion
Internet Income University looks as if it is a completely abandoned attempt to create an internet marketing training platform.
I highly advise that you stay away from this website and do not enter in any personal or credit card information.
As I said earlier, I did not take the risk of giving them my money to try out there training so I could be wrong.  So if you do make the decision to go against my advice and purchase their training, please be sure to let me know how it turned out.
If you have any questions, comments, or concerns please let me know in the comments below!