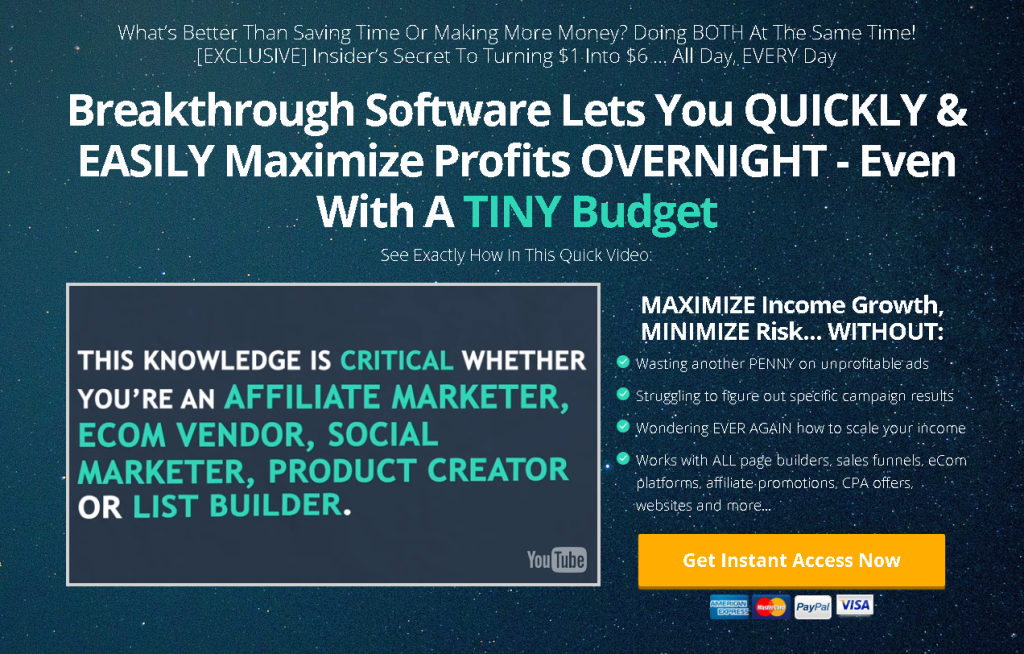 ---
Social Optimizer is not a complicated software to understand so I will only be doing a quick review of it. In this quick review I will be going over what exactly the program does, whether it's a scam or not, and whether I think you should purchase it or not.
What Does Social Optimizer Do?
---
Social Optimizer is an online based program that allows you to enter in your Facebook ad campaigns, so that it can track them and give you all of the statistics from them.
This program is mainly useful to affiliate marketers who use a bunch of Facebook ads.
Is Social Optimizer a Scam?
---
No I do not believe that Social Optimizer is a scam, however there are a few Cons to go along with the Pros.
Pros:
Can actually be helpful to those who use Facebook ads
There is no monthly fee
Fairly simple to use
Cons:
There are 3 up-sells after you purchase the original software
It's part of a sales funnel tactic
It is lacking in support
My Personal Thoughts
---
Social Optimizer is actually a useful piece of software for those people out there who consistently use paid Facebook ads as a means of getting traffic.
However, depending on your experience, the size of your campaigns, and amount of time you spend with Facebook ads, it may not be necessary, but that is up to you to decide.
Keep in mind that this does give the information from your profitable campaigns to outside sources.
Prices
---
There are three different prices to choose from if you decide to sign up.
Personal License – $27.00
Unlimited License – $37.00
Multi License – $34.95
You can read over what you get with each version and decide for yourself according to your specific needs.
There are also 3 up-sells that will be offered once you purchase the program
Conclusion
---
Social Optimizer is not a scam, however it is up to each individual to decide whether or not it is worth the purchase.
Just be sure to carefully consider whether you want the up-sells or not. Don't be the person who spends hundreds of dollars on a software thinking that it is going to solve all of your Facebook ad problems.
This is a luxury software that only makes things easier for you. Decide for yourself whether you think you need it or not.
Get Free Traffic
---
At this point in time, I make all of my money simply with free traffic. If you would like to learn more about using Google as a free means of getting traffic to your website, Click here to learn more.
If you have any questions or concerns, please let me know in the comments below!