---
In this 100 Bucks Daily Review find out if you will actually make $100 a day or more, or if you will just be wasting your money.
Throughout this review I will be giving you everything you need to know before deciding if you want to purchase this program.
100 Bucks Daily Review
---
Product: 100 Bucks Daily
Creator: Billy Darr
Price: $6 + Up-sells
Website: 100bucksdaily.com
Verdict: Ripoff
Click Here To Read About My #1 Ranked Program!
What Is 100 Bucks Daily?
---
100 Bucks Daily is a training program that claims to teach you a method that takes 30 minutes to implement and will earn you $100-a-day.
First off, I just want to say that this is misleading, because you will not see that type of results that quickly.
Later in this review I will go into more detail about what exactly I mean.
What It Includes
---
Though I am not a huge fan of this product, you will get SOME use out of the things it offers.
The Money Template
Step-By-Step Training Videos
Audio Version
2x Live Q & A Money Calls
Bonus #1: $15,281 Video Case Study
Bonus #2: Instant Money VIP Group
Bonus #3: $300/Day 365 Days In A Row Case Study
30 Money Back Guarantee
Pros and Cons
---
I like to try and point out a few things I like about each program I review, however sometimes it's harder than others.
Pros:
You can make some money
30 money back guarantee
Cons:
Uses paid traffic
Won't make money as fast as they claim
It will take a lot more work than they claim
They over-exaggerate nearly everything
Up-sells
The Up-sells
---
As it turns out, the $6 you spend to get the main product is just a tactic they use to get their foot in the door.
Once you make that purchase you will be hit with a bunch of other more expensive products they want you to buy.
Up-sell #1:
Access to 10 done for you templates that make implementing it easier.
Up-sell #2: 
An advanced traffic training program.
Up-sell #3:
A ninja plugin that claims to get profits 5x faster.
Up-sell #4:
1 on 1 call with Billy the creator in which he will show you how that turned the system into a 6 figure a year income.
My Personal Thoughts
---
First off, I would like to say that it is possible to make money by implementing the system they teach you.
However, there are quite a few things you should consider before purchasing.
100 Bucks Daily was created by Billy Darr, someone who makes these types of programs for a living.
I have review a few of them in the past, Copy Paste Profit being the most recent one.
That one made the exact over-exaggerated claims as this one does, and it did not live up to it's promises.
100 Bucks Daily was created as fast as possible with the sole intention of making the creators and their affiliates as much money as possible.
You will not start making money within hours of setting up the system.
It will take a long time for you to start seeing any money, and it will take a lot more than 30 minutes of work.
You will also be using paid traffic which means you will be constantly putting out money.
Conclusion
---
100 Bucks Daily is a low quality product that makes a bunch of misleading claims.
It will not live up to the expectation that it creates on it's sales page and ultimately I think it is a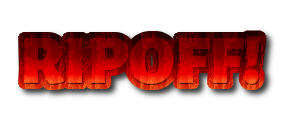 My Recommendation
---
If you are a person who really wants to make money online but just doesn't know where to start, then I suggest you read about my #1 recommended program!
If you are willing to put in the time and effort, their training will walk you through the exact steps I took to make my full living online.
They have some incredible training, features, and support that will help you through every step of the process.
---
If you have any questions or concerns, please let me know in the comments below!
---