In this quick review of 60 Minute Profit Plan I'll be going over everything you need to know to decide if you want to purchase it.
Will you actually make $500 Per Day or are they just lying to get your money?
Let's jump in and find out!
60 Minute Profit Plan Review
---
Product: 60 Minute Profit Plan
Website: 60minuteprofitplan.com
Price: $37 + Up-sells
Is 60 Minute Profit Plan A Scam? Debatable
Is 60 Minute Profit Plan Recommended? No!
CLICK HERE TO LEARN ABOUT MY TOP RANKED PROGRAM!
What Is 60 Minute Profit Plan?
---
60 Minute Profit Plan claims to be an incredible system created by a woman named Brittany Francis.
Apparently it' a "free money loophole" that has helped a lot of people make $30,000+ per month online.
However after watching over the sales video, and doing some research I've found a lot of shady things you need to know about.
Let's jump into them!
The Pros & Cons
---
Within this pros and cons section I'll be going over the main things you need to know in order to make an educated decision about whether you should buy it or not.
Pros:
Possible To Make Money
You Can Get A Refund
Cons:
Misleading Info & Lies
Fake Creator
Fake Testimonials
Up-sells
Over the next few sections I'll be going into a bit more detail about the points that I listed out above.
Misleading Information & Lies
---
I was going to purchase this system due to the fact that it's a ClickBank product, and I would be able to get a refund if it didn't live up to what it claims.
However in my research I found several people who had already purchased it and work completely unsatisfied with what they got.
Apparently they give you some training about email marketing and a couple other basic ways to make money online and that's it.
There isn't some secret loophole that's going to help you make $30,000 per month.
It's mainly just email marketing training that might be able to help you make a relatively small amount of money if you purchase all of their up-sells.
However you won't be able to make anywhere near the $30,000 per month they brag about, especially not as quickly as the claim.
Their income claim exaggerations and lies aren't the only shady things about it.
Fake Testimonials & Paid Actors
---
One thing that I found out without even having to do any research was the fact that the testimonials within the video are fake.
I've reviewed hundreds of online money making programs similar to this one, and many of them use paid actors to do fake testimonials.
I recognized a few of the actors from various other scams that I've reviewed in the past.
Here's some proof…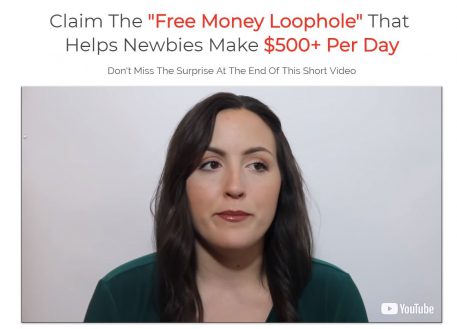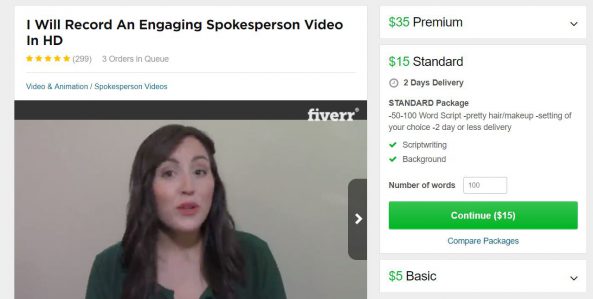 The other people claiming to be making thousands of dollars thanks to this program were also actors, however I don't think it's necessary to show proof for all of them.
Another thing I want to point out is the fact that all of the testimonials at the bottom of the page from Facebook and Twitter are just stock photos and fake as well.
Fake Creator
---
Whenever I write a review about an online money making program I always try to research the creator and learn as much as I can about them.
Often times I'll learn that the creator has made dozens of crappy products in the past, or they aren't as great at marketing as they claim.
However sometimes I'll find out that the creator of a program doesn't even exist, and that's the case this time.
I couldn't find any information about Brittany Francis, so I ran a reverse Google image search with her photo and found something very interesting.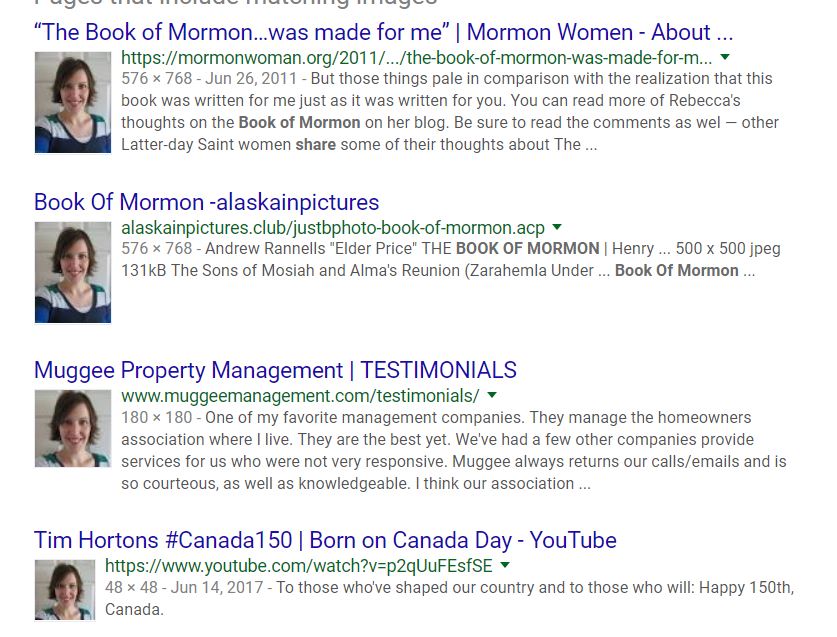 The picture of the woman who is supposedly Brittany, is used on multiple websites for various things which means it's most-likely a stock photo.
 Up-Sells & Other Expenses
---
I also want to point out the fact that there isn't very much actual information about this program, or what you'll actually be doing.
However like I said earlier I did some research and found out what it's actually about from other people who've bought it.
It's mainly just a handful of training videos that give you information about how email marketing works.
The main problem comes with the fact that you'll have to pay much more than the original price to get what they offer and do what they tell you too.
They will immediately offer an upgrades to you that cost $97, and you'll have to pay even more money for web-hosting.
Obviously this wouldn't be a big deal if you were going to make $30,000 per month, but you won't.
Is 60 Minute Profit Plan A Scam?
---
I've reviewed a lot of online money making programs over the past few years, and a lot of them are huge scams, however I personally don't consider 60 Minute Profit Plan to be one.
You will get some training for your money, and you can get a refund through ClickBank if you don't like it.
However I'm sure there are many people out there who would call it a scam, and I still don't recommend you buy it.

They completely lie and mislead about what you'll be doing and how much money you'll be making.
It won't live up to the expectations it creates in the sales video, and it's all information you can find elsewhere for completely free.
In fact all of the training videos are YouTube videos you can watch for free.
Some other programs you steer clear of are: The AZ Code, Daily Banner Profits, and My Ecom Club.
What I Recommend
---
If you're interested in making money online, I always recommend checking out My Top Ranked Program.
They give you all of the training, tools and support you need to start making money online.
Since joining them I've been able to make enough money online to quit my job and work completely from home!
If you're interested in learning more, you can…
---
Is 60 Minute Profit Plan A Scam? What Do You Think? Let Me Know In The Comments Below!
---