In this quick review I'll be going over everything you need to know about Easy Retired Millionaire to know if you should sign up for it or not.
Will you automatically make thousands in commissions, or are they just lying to get your money?
Let's dive in and find out!
Easy Retired Millionaire Review
---
Product: Easy Retired Millionaire
Website: easyretiredmillionaire.com
Price: $47 + Up-sells
Is Easy Retired Millionaire A Scam? Probably
Is Easy Retired Millionaire Recommended? No!
CLICK HERE TO LEARN ABOUT MY TOP RANKED PROGRAM!
What Is Easy Retired Millionaire?
---
Easy Retired Millionaire claims to be a completely automatic online money making system that can make you an online millionaire!
They claim that you already have an account that's bringing in money, and all you have to do is pay some money to get it.
In reality this system is just another scam that has been renamed in an attempt to get more people to shell out their money.
The Pros & Cons
---
Let's go over some of the good and bad things I could find out about this program!
Pros: 
Might Be Able To Make Some Money (Unlikely)
Possible To Get A Refund
Cons:
Unrealistic Income Claims
Claims Of Automation
Little To No Information
Fake Testimonials
Just Like Other Scams
Throughout the rest of the review I'll be taking time to go further into detail about all of the points I listed out above.
Unrealistic Income Claims
---
Right off the bat I want to be completely transparent and let you know that I didn't purchase this system; there were simply too many red flags.
For all I know it might be possible to make some money with this system, however I know for a fact it won't be anywhere near as good as they claim.
Throughout the sales video that make a ton of ridiculous claims that simply impossible to be true.
For example this one:

They expect me to believe that they going to give me an account that is already making that much money everyday?
What possible reason would anybody have to give something away like that for $47?
It's simply not realistic.
Claims Of Automation
---
This is another huge red flag that I constantly see get rich quick schemes claim in order to get your attention.
Everyone wants to believe that it's incredibly easy to make money online, and what's easy than something that's automatic.
Let's pretend for a second that they were actually going to give you a business that's already making thousands of dollars a day.
Even if they actually did (they won't) you would still have to put in consistent time and effort into it to keep it earning money.
When it comes to making money online, there simply isn't an automatic method, you will have to put in plenty of work and time if you want to see any money.
Little To No Information
---
Another thing I want to point out is that they don't give you any information about what you will actually be doing.
How is the money being made?
All they do is claim that you'll get some automatic account that is already bringing in thousands, and all you have to do is click a button.
Well how is that account making money?
Is it linked to a website that's getting thousands of visitors a day? Is it linked to an online store that's consistently making sales?
How will you actually be making money? Apparently it's a secret…
Fake Testimonials
---
Seeing real people make testimonies about a system being legit can be incredibly convincing.
That's why the creators of this program went out of their way to pay actors to say good thing about it.
I know they are actors because I've seen many of them in various other sales video for a bunch of different other scams.
Check out this one: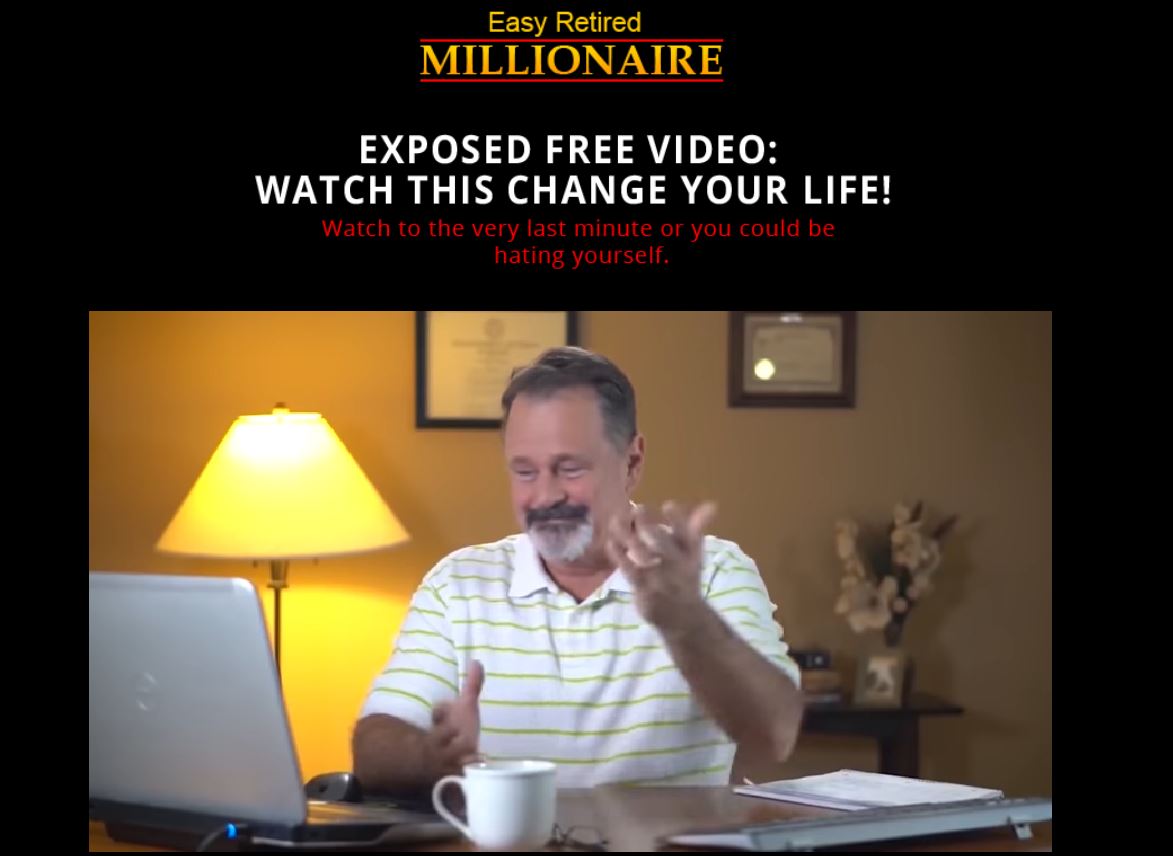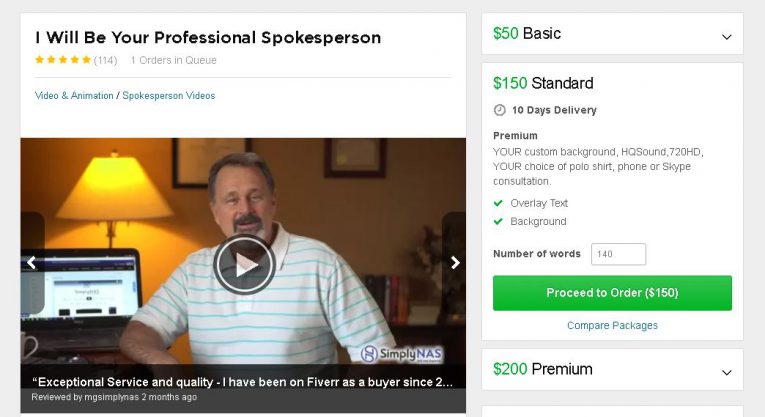 He is a paid actor that will say whatever you want him to say as long as you pay him the right amount of money.
Just Like Other Scams
---
One thing you might've noticed is the fact that in the sales video that don't actually say "Easy Retired Millionaire," they talk about Auto Money System.
Which just happens to be another scam that I wrote an entire review about in the past!
I've even seen multiple scams similar to this one, that use the same exact sales video just with a different website and name.
Check out this screenshot from the Wiseball Secret Society:
It's the same website and video, just with a different name and domain.
Is Easy Retired Millionaire A Scam?
---
Like I said in the beginning, I didn't actually shell out the money to check and see if this system is a complete scam or not.
They might give you some training that can actually help you make money online, however I know for a fact it won't be anything like they claim it is.
Their sales page is full of misleading information and lies, and I highly recommend that you avoid it!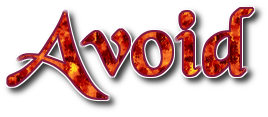 Odds are that after you purchase it, they will try to get you to buy a bunch of other things to go along with it, claiming that you need them to succeed.
It is a ClickBank product which means that you should be able to get a refund if you are unhappy with your purchase.
Legitimately Make Money Online
---
It's actually possible to make money online, however it takes plenty of time and effort.
My Top Ranked Program will give you all of the training, tools, and support you need to create an online income.
Since joining their program I've been able to make enough online income to quit my job and work completely from home!
If you're interested in learning more, you can…
---
Is Easy Retired Millionaire A Scam? What Do You Think? Let Me Know In The Comments Below!
---