I've seen a lot of mixed things about AWOL Academy all over the internet recently. There are people out there who strongly advise against it, and people who claims it's the best program out there.
In this review I want to be as objective as possible, give you all of the information you need to know, and then give my opinion about it near the end.
AWOL Academy Review
---
Product: AWOL Academy
Creator: Keala Kanae
Website: awolacademy.com
Price: $99 – $3,497
Is AWOL Academy A Scam? No!
CLICK HERE TO READ ABOUT MY TOP RECOMMENDED PROGRAM!
What Is AWOL Academy About?
---
AWOL Academy is an internet marketing training platform, that will help you learn the ins and outs of making money online.
AWOL stands for "Another Way Of Life" which projects the idea that this program will help you start living your life in a new way.
They have multiple courses with step-by-step video tutorials that walk you through things like website creation, lead generation, setting up sales funnels, getting traffic, and much more.
Honest Review
---
There is one thing that I want to address before jumping much further into this review.
There are people out there that will tell you that AWOL Academy is a scam, in order to get you to sign up for a different program.
At the same time there are people out there who will lie to and mislead you just so they can get you to sign up for AWOL.
I want to be completely honest and tell you that I am an affiliate to many other programs, however I will be making this review as fair as I possibly can.
I will recommend it to you if I think it will be good for you, and I'll advise you against it if I think it's bad for you.
The Pros And Cons
---
Now to start off this review I want to list both the good and bad things that I can find out about it.
Pros:
You Can Make Great Money Online With It
They Have Fantastic And In depth Training
A Lot Of Successful Members
Contains A Lot Of Useful Information
Cons:
Gets Very Expensive As You Go
Some Members Will Lie To Get You To Sign Up
Their Training Revolves Around You Promoting Them
You'll Have To Pay More To Learn Everything
I'll be going further in depth about what I mean with each of these points later on in the review.
AWOL Academy's Products, Prices, And Training
---
Let's go over the individual the prices of their various products, and what you'll get when you pay.
Pro Academy – ($99)
Beginner Level
Over-the-shoulder training how to setup a sales funnel
Website, domain, conversion tracking system, lead capture pages, email marketing and more.
Inbox Academy – ($297)
Email Marketing Training
Secret Strategies used by the world's best marketers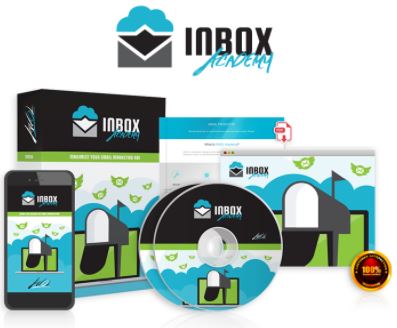 Conversion Academy – ($997)
Their Conversions Secrets
Learn the language, presentations, story telling, persuasive copy and other things needed to get conversions
Traffic Academy – ($997)
Learn to get high converting traffic
Secrets to getting lots of website visitors
Masters Academy – ($3497)
Expert Marketing Level
Learn about money management, strategic tax planning, investing, and more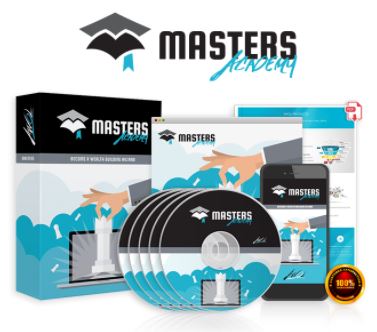 The Good Side Of AWOL Academy
---
When looking at AWOL Academy, there are a lot of good things about it that need to be addressed.
First off, the training is incredibly in depth and walks you step-by-step and click-by-click through everything that you need to do.
It is absolutely possible to make money by following through with what they teach you.  There are a lot of people out there that have made a lot of money with AWOL.
As of the time I'm writing this review they have a B with the Better Business Bureau with three good reviews, and one bad.
You'll also have 14 days to get a refund if you decide you want one, and access to experienced marketers if you have questions.
The Bad Side Of AWOL Academy
---
Even though there are many good things about the academy, there are also several bad things that you need to be aware of.
First off, the price to get access to everything that they offer will cost you literally thousands of dollars.
As you saw in the products I listed above, they range from $99 – $3,497, these prices are much more expensive than other programs with comparable training!
Another thing to be aware of is that there are many members out there that will make false claims to try and get you to join.
They do this because they stand to make an incredible amount of money in commissions if you do join.
That's why I think it's important to point out their training places a strong emphasis on promoting AWOL Academy to other people.
The done-for-you sales funnels, capture pages, and various other items they give you will be mainly geared for you to resell their training.
Lastly, there are complaints online that they leave out information that you need so that you'll have to upgrade to the more expensive products.
They also complain that there are other expenses such as paying for traffic and other things as well.
Who I Recommend AWOL Academy To
---
The only people I would recommend AWOL Academy to are the people who fall under the following categories.
Already Experienced Marketers
People Who Have A Lot Of Money To Invest
Those Who Will Take It Seriously And Put In A Lot Of Time
People Who Know What Exactly What They Are Getting Into
If you fall into most of, if not all of those categories then you can considered joining.
Who I Don't Recommend AWOL Academy To
---
The people I don't recommend joining AWOL Academy are the people who:
Are Expecting To Make Money With Not Much Work
Don't Have A Lot Of Money And Time To Invest
Are Interested In Marketing Other Products Than AWOL
Beginners Who Don't Know If They Like Marketing Yet
Don't Know Exactly What They're Getting Into & How Much It Costs
If you fall into any of these categories than I recommend that stay away from AWOL Academy, and/or find alternative training programs.
What I Recommend To Everyone
---
If you are simply someone who is looking to make money online, without spending thousands, I have a suggestion.
As I mentioned earlier, the main problem that I personally have with AWOL Academy is their incredibly high prices.
While I think the information they give you will be worth the price to many people out there, you can get similar information for much cheaper.
My Top Ranked Program gives you comparable training, tools, and support that will also help you become a successful marketer.
The main reason why I recommend them above everything else is because there is simply no other program out there that gives you everything they offer for such a low price.
In fact they have a Free Membership with a bunch of great information, and tools, and a low monthly fee if you choose to upgrade to their premium membership.
Is AWOL Academy A Scam?
---
No AWOL Academy is absolutely not a scam. They offer amazing training, tools, and support that will help you become a successful online marketer.
With that being said, it is much more expensive than other comparable programs, and revolves around promoting itself to others.
There is only a small and specific number of people that I recommend it to for the reasons that I've listed out above.
Here are some programs that are similar to AWOL Academy in both training and price: Ultimate Laptop Lifestyle, Digital Altitude
---
What Do You Think About AWOL Academy? Let Me Know In The Comments Below!
---