In this review of Best Cash Job I'll be giving you several reasons why you shouldn't waste your time with it.
One of them being the fact that you'll never get the money you earn.
Let's jump in!
Best Cash Job Review
---
Product: Best Cash Job
Website: bestcashjob.com
Price: Free To Join
Is Best Cash Job A Scam? Yes
Is Best Cash Job Recommended? NO!
CLICK HERE TO LEARN ABOUT MY TOP RANKED PROGRAM!
What Is Best Cash Job?
---
Best Cash Job claims to be the best place to make money online by completing simple tasks that will pay you $10 a piece.
They even claim that you'll be able to earn $25 from simply signing up and creating an account.
When in reality it's just an information gathering scheme that won't pay you the money that you spent your time earning.
The Pros & Cons
---
Let's take a minute to go over some of the good and bad things that I could find out about this place.
Pros:
Cons:
They Won't Pay You
Your Information Is At Risk
Possible To Lose Money
Exactly Like Other Scams
Over the next several sections I'll be going further into detail about the points listed above, and giving you some information you'll want to know.
They Won't Pay You!
---
The main thing you need to take away from this review is the fact that Best Cash Job will not pay you the money you earn.
There is a $300 cash out threshold which is only there to make sure you get a certain amount of work done before realizing you won't get paid.
However when you go to cash out they simple won't give you the money. You'll either get a runaround telling you to do other things before getting paid, they'll block your account, or tell you that you have to wait longer.
Your Information & Money Are At Risk
---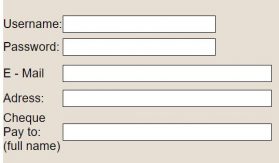 The main purpose of this scam is to collect the emails, passwords, names, and addresses of as many people as possible.
That's why the only thing you have to do to "earn money" is to get other people to join. So they can get their information too.
If you use the same email address and password for other accounts, you might want to quickly go and change the password.
I'm not sure if this particular scam does it, but I've heard of many scams hacking into peoples bank accounts, PayPal accounts and all other kinds of accounts.
Exactly Like Other Scams
---
The main reason why I know this is a scam is simply because I've seen this exact same thing with various other scams.
I don't just mean the same process, I mean it's the exact same looking website with just different names.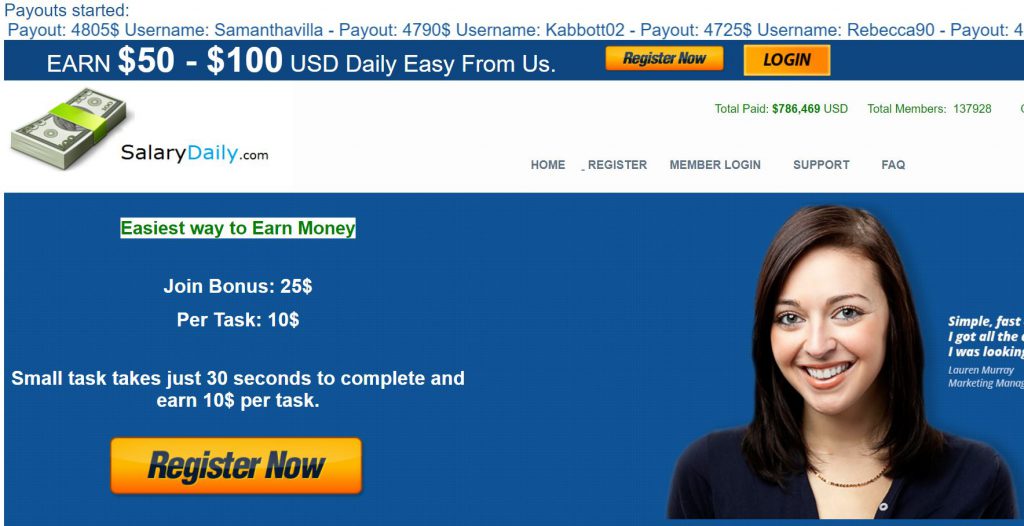 Dollars True, Salary Daily and Paying Job are basically exactly the same as this one, and not a single one of them actually paid anyone.
Is Best Cash Job A Scam?
---
Even though it is free to join, the fact that they are wasting your time and won't pay you any money makes it a scam!

Count yourself lucky that this was a scam like Seven Dollar Click that forces you to pay for a membership, and then won't pay you your money or give you a refund!
Actually Make Money Online!
---
There are many programs out there that will actually pay you money to get people to sign up and buy something. Did you know that websites like Amazon will pay you to get people to buy their products?
That's actually how I make my living online!
My Top Ranked Program will teach you how to take advantage of those programs and actually make money online.
It takes plenty of time and effort, but if you're willing to work it's free to get started!
---
Is Best Cash Job A Scam? What Do You Think? Let Me Know In The Comments Below!
---