I'm sure you've heard from someone that Cash For Invite is a great place to make money online! However you probably heard that from someone who is trying to get you to sign up.
I'm not trying to get you to sign up, I just want to find the truth about Cash For Invite, and let you know.
Cash For Invite Review!
---
Product: Cash For Invite
Creator: Unknown
Website: cash4invite.com
Price: $5-$15
Is Cash For Invite A Scam? Probably
CLICK HERE TO READ ABOUT MY TOP RANKED PROGRAM!
What Is Cash For Invite?
---
Cash For Invite (Cash 4 Invite) claims to be an online advertising company that will pay you to get others to join.
They claim that you will basically make a bunch of money online without doing anything!
Apparently you won't be doing anything but getting other people to join their system.
So is it really as good as they claim it is, or is a scam that will take your money?
Let's dive in and find out!
Pros And Cons
---
Regardless of whether I like a system or not, I always try to find something good about it. I struggled with this one.
Pros:
You Won't Lost Too Much Money
Cons:
They Won't Pay You
An Illegal Ponzi Scheme
You Could Lose More Money
Over the next few sections I'll go into further detail about what I mean with each of these points.
They Won't Pay You/No Payment Proof
---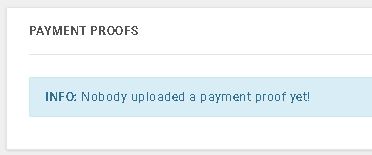 I want to be clear and tell you that I didn't shell out the money or time to actually try.
With that being said, I've seen several scams that are almost exactly like this one. You can check out 1 dollar tasks, Money Come First, or Cash By Job.
In fact, Cash 4 Invite just recently switched their name from Cash For Invite.
They do that because once people start realizing that their a scam that doesn't pay, they stop joining.
I would also like to point out that as of right now, if you go to their "payment proofs" section, they don't have any.
And honestly if they did, it would probably just be fake screenshots.
Like I said, I didn't try it because I don't want to give these scammers my money or waste my time.
But if you do, let me know what happened in the comments.
CLICK HERE TO READ ABOUT MY TOP RANKED ONLINE MONEY MAKING PLATFORM!
An Illegal Ponzi Scheme
---
Basically a Ponzi Scheme is a system that pays it's older members with the money from the new members. Without having a legitimate product.
If their is a product that members are joining to get, then it's legitimate, however the only point of Cash 4 Invite is to get others to join.
They'll try to argue their "product" is the ability to pay to get your ads on their website.
But let's be honest, that's not what people are joining for.
So regardless of whether or not they actually pay out, they are an illegal Ponzi scam that will eventually fall apart.
You Could Lose More Money
---
I know that you might think that it's worth risking $5 to try it out and see if it works.
Well you might just be risking more money than that.
With other scams similar to this one, I've actually heard about people losing out on a lot more money.
What happens is you create an account with a password, then you give them the email address to your PayPal.
Next thing you know, you lose the money from you PayPal account because you gave them your email address and password.
I don't know if that will actually happen with Cash For Invite, but I've seen it happen with other scams.
The Price Of Cash 4 Invite
---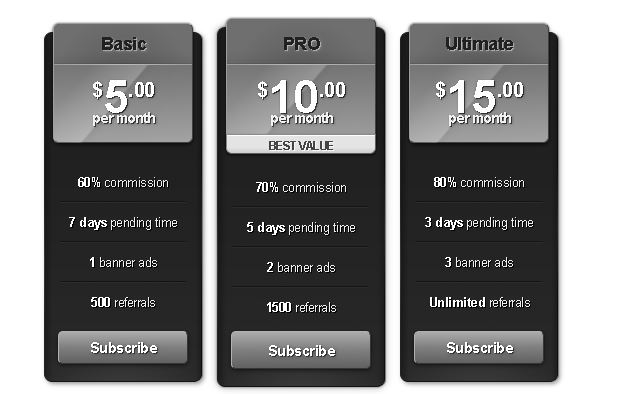 If you still decide to join their system even after everything that I've told you, here's what you'll be paying.
They have three different memberships that are as follows:
Basic ($5.00/Month)
Pro($10.00/Month
Ultimate($15.00/Month)
They claim that you'll make higher commissions if you join the higher paying ones, but that's assuming that they'll actually payout.
Is Cash For Invite A Scam?
---
It's honestly up to you to decide or find out if Cash For Invite is a scam. Like I've said, I didn't try it out, but I've bought into enough of these scams to know that you should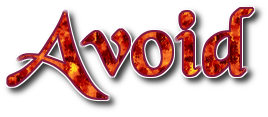 Cash For Invite!
If you decide to join, or already have signed up let me know in the comments whether you actually got your money or not!
Actually Make Money Online!
---
If you are looking for a legitimate way to make money online, then you might want to pay attention to this part right here.
It's possible to make good money online in a legitimate way, and I know that for a fact because I make a living online doing it.
Companies will pay you money to recommend their products, and to get people to purchase them.
Anyone can do it if they get access to the right training, tools and support!
You can get started with all three of those things for free in the same place I got started!
If you are interested in learning more, you can…
---
Is Cash For Invite A Scam? Let Me Know What You Think In The Comments Below!
---