In this quick review of CashOG, I'll be going over everything you need to know about it before joining.
Is there any chance at all that you'll actually make $500 today? Or are they just claiming that in order to get you to join.
Those questions and many more will be answered within this review.
But let's just say it's definitely not what it claims to be.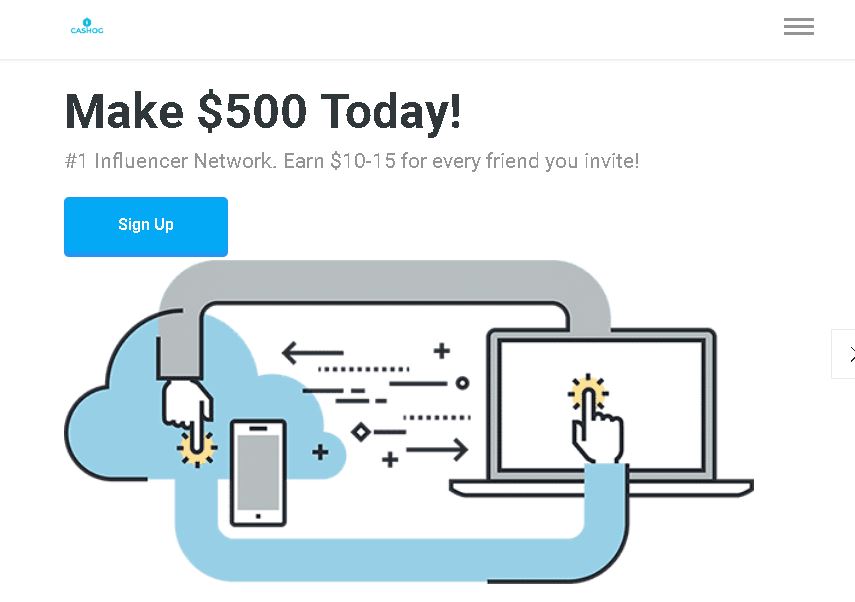 CashOg Scam Review
---
Product: CashOg
Website: cashog.co
Price: Free
Is CashOg A Scam? Basically
Is CashOG Recommended? NO!
CLICK HERE TO LEARN ABOUT MY TOP RANKED PROGRAM!
What Is CashOG?
---
CashOG claims to be an incredible website that will pay you just for joining, and getting other people to join.
They claim that you'll earn $25 just for signing up, and you'll earn $10-$15 for every other person that you get to join.
While this certainly sounds amazing, it's simply not true!
In reality CashOG is just a website that is full of lies.
You won't actually make any money from it, and you'll be putting yourself at risk.
The Pros & Cons
---
I always try to be fair and find both good and bad things about systems I review. However I could only really find one "good" thing about this one.
Pros:
Free To Join (possible to still lose money)
Cons:
They Won't Pay You
Possible To Lose Money
Just Like Other Scams
The Testimonials Are Fake
Over the next few sections I'll be going over what exactly I mean with the point listed above. As well as giving all of the other information you need to know about CashOG.
They Won't Pay You
---
There's a good chance that you heard about CashOG from someone who claims that they've made money from the website.
But one thing I can guarantee you is that the person who got you to join, didn't actually get any money.
Your account within CashOG will keep growing as you get people to join, however that money will never reach your bank account.
Unfortunately the money growing in your account doesn't, and once you reach the minimum threshold and try to cash out, you won't get that money.
Possible To Lose Money
---
So if you don't actually pay any money to join this website, what do they get out of it?
Well they get your information, and possibly much more than that.
Websites like CashOG are used to collect people's email addresses and passwords.
They will most-likely sell your information to the highest bidder, and that person can do whatever they want with it.
That includes sending you tons of scam emails, and possibly even hacking other accounts.
When you created your account with them, did you use the same password that you use for other accounts?
Possibly bank accounts, PayPal accounts, or even just social media accounts?
If you did, they now have access to both your email address and password.
If I were you I would change the passwords to those accounts as soon as possible.
Just Like Other Scams
---
The truth is that I've seen dozens websites incredibly similar to this and many others that are exactly the same.
This is a very common tactics used online to get as many people's information as possible.
Fix Monthly Income, Coin4Jobs, and Paid4Clout are all basically the same.
The Testimonials Are Fake Too
---
Both the written and the video testimonials that you can find on the website are fake as well.
The image testimonials with writing are incredibly easy to fake, as well are the video ones.

Fiverr is a website where you can pay people 5 bucks to do various small tasks.
There are people on there who will make quick clips saying whatever you write for them in a script.
That's exactly what's going on here.
Is CashOg A Scam? – Conclusion
---
I honestly don't see any thing else to call CashOg other than a scam.
Sure don't have to pay anything to sign up, but you're opening up yourself to be scammed by signing up.
Just about everything on the website is a lie, and you won't make any money from them!
I strongly recommend that you avoid CashOG!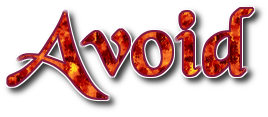 How To Actually Make Money Online!
---
Don't let scams like this one deter you from learning how to actually make money online.
There are hundreds, if not thousands of companies out there who will actually pay you for getting people to sign up for their services, or buy their products.
That's actually how I make my living online!
Big name companies like Amazon and Walmart and smaller companies will pay you for getting people to buy their products.
They have special programs called affiliate programs, and taking advantage of these programs can earn you a lot of money.
If you're interested in learning more about it, you might want check out this review here, of a program that teaches you how to become an affiliate of other companies, and make money online!
---
Is CashOG A Scam? What Do You Think? Let Me Know In The Comments Below!
---