In this quick review of Lifestyle Lady, I'll be going over the system and answering the question "Is Lifestyle Lady a Scam?"
Will you actually be able to make a living online after signing up?
Let's dive in and find out!
Lifestyle Lady Review
---
Product: Lifestyle Lady
Website: lifestylelady.me
Price: $37 + Expensive Up-sells
Is Lifestyle Lady A Scam? Not Really (I'll Explain)
Is Lifestyle Lady Recommended? No!
CLICK HERE TO LEARN ABOUT MY TOP RANKED PROGRAM!
What Is Lifestyle Lady?
---
Lifestyle Lady claims to be a training program that will show you how to make a lot of money online.
At the top of the sales page it claims that the creator Chiara Francica went from being stuck in HR to making $10,491 per month online.
After signing up, will you be able to start making that much money? Or will you simply be giving them your money for nothing.
Well as it turns out, it is actually possible to make money with this system, however there's quite a bit you need to know before joining, so let's go over it!
The Pros And Cons
---
Let's take some time to go over some of the good and bad things about Lifestyle Lady!
Pros:
It's Possible To Make Money
Cons:
Limited Positions Lie
It's Different Training Program
Incredibly Expensive
Over the next few sections I'll be taking some time to go further into detail about what I mean with the points listed above.
Limited Positions Lie
---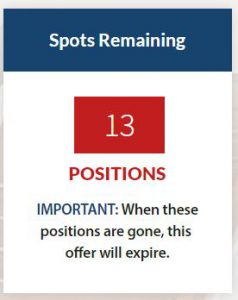 One of the first things that I want to make clear is that this program will take your money no matter how long you wait.
One red flag that many scams have is a false claim that they only have a small amount of positions left.
They do this to give you a since of urgency, and to get you to sign up and give them money before taking the time to do some research.
Don't trust it, always take your time and thoroughly research a program before jumping in and giving them your money.
I hope that you are reading this review before buying the system, because you're going to want to know a few things.
It's A Different Program
---
One thing you need to know, and you might already know is that Lifestyle Lady isn't actually the program that you'll be signing up for.
You'll actually be signing up for another program called Digital Altitude Aspire!
I'll only be going over the basic things you need to know about it here, but if you want to know more about it you can check out my full review of Digital Altitude here!
Basically, when you sign up you will get training that will teach you how to get other people to sign up for Digital Altitude, and you'll get paid when you do.
That why you'll find a lot of websites out there that will completely lie to you to get you to sign up. Websites like Copy The Millionaire, Job Killer, and Limitless Commissions!
It's Incredibly Expensive
---
If there is only one thing that you take away from this review, it better be the fact that you will have to spend a lot of money if you want to succeed.
Digital Altitude is what I like to call a High-Ticket Program. They have a bunch of incredibly expensive levels that you can earn money for getting people so sign up for.
The problem and the main thing that you need to know is that you have to pay for each of those products and levels before you can get paid.
Here are the various levels, products and their prices: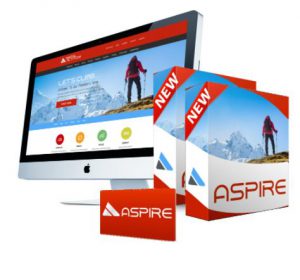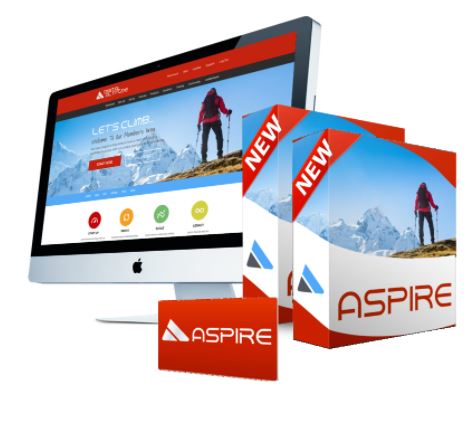 Walker – $37/Month
Hiker – $67/Month
Climber – $127/Month
Base – $595
Rise – $1,997
Ascend – $9,997
Peak – $16,997
Apex – $27,997
Those are the products and memberships that you will be able to make money for getting people to pay, however you'll have to pay those prices first.
There are people out there who make a lot of money using this system, however the truth is that most people sign up and lose their money.
It's Harder Than They Make It Seem
---
Another thing you need to be aware of is the fact that it is much harder than they make it seem.
They try to make it seem like you can just put in 30 minutes a day, and you'll start making $10,000+ per month in no time, and that's simply not the case.
If you want to succeed with this program you will have to put in a significant amount of time and money, and you'll have to dedicate a large portion of you life to it.
Just know that if you want even the slightest chance of making the money that they suggest, you'll have to have a bunch of money to invest, and you'll have to treat it like an actual job.
Is Lifestyle Lady A Scam?
---
Personally I don't consider Lifestyle Lady to be a scam even though they do give you some misleading information about the system that you're signing up for. However there are many people out there who do consider it a scam. I guess it just depends on your definition of a scam.
One thing I can say for sure is that I certainly do not recommend Lifestyle Lady aka Digital Altitude to most people out there. If you don't have thousands of dollars to risk, or a ton of time to put into it, I think you should simply avoid it!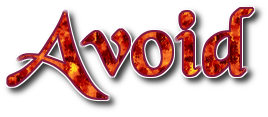 I'm an experienced online marketer who makes his entire living online, and I even steer clear of programs like this simply because I'm not comfortable shelling out that amount of money.
Make Money Online WITHOUT Shelling Out Thousands!
---
If you are someone who wants to make money online, and is willing to put in plenty of time and effort than you might want to pay attention.
My Top Ranked Program helped me build an online income that has allowed me to make enough money online to quit my day job and work completely from home!
The best part about it is that it is completely free to get started!
If you are interested in learning more, you can…
---
Is Lifestyle Lady A Scam? What Do You Think? Let Me Know In The Comments Below!
---