In this review of My Online Franchise I'll be going over everything you need to know and answering the question "Is My Online Franchise A Scam?"
Will you really get paid $500 for just watching the video, or are they just making up lies to steal your money.
Let's dive in and find out!
My Online Franchise Scam Review
---
Product: My Online Franchise
Website: myonlinefranchise.com
Price: $49
Is My Online Franchise A Scam? Debatable
Is My Online Franchise Recommended? No!
CLICK HERE TO LEARN ABOUT MY TOP RANKED PROGRAM!
What Is My Online Franchise?
---
My Online Franchise is a website and program that claims that you'll earn $500 by simply watching the sales video.
They have a bunch of video testimonials of people claiming that they have made crazy amount of money in a crazy short amount of time.
Sounds like a load of crap right?
Well it turns out that not everything stated in the sales video is complete crap, however some of it is.
Stick around and read through this review to learn the truth about My Online Franchise!
The Pros And Cons
---
Regardless of whether I like a program or not, I always try to list out both the good and bad things about it.

Pros:
You Can Actually Make Money
Cons:
Misinformation & Lies
My Online Franchise Doesn't Really Exist
Incredibly Expensive Up-sells
Now over these next few sections I'll be taking the time to go over exactly what I mean with each of those points.
Misinformation & Lies
---
The first thing that I want to point out here is that yes, you can make money with the system that they teach you.
However it's not what they make it seem, and there is a lot of stuff you need to know before giving them your money.
First off,  you won't get that $500 that they promise you for watching the video.
I find it funny how in the sales video they state that it's ludicrous to expect to have $1,000 wired to you, while at the same time saying that you'll get $500.
It's just a simple lie.
I think it's important to note that you aren't going to start bringing in $1,000 a day by simply copying their method.
It's not as easy or amazing as they try to make it seem, but I'll go into that a little more shortly.
My Online Franchise Doesn't Really Exist
---
This is one point that I want to hit, and make sure that you understand before you decide if you want to give them money.
This website and sales video is simply a sales funnel designed to try and get you to join another program called MOBE, which is very similar to Aspire!.
MOBE is a legitimate online business that can actually teach you how to make money online.
That's the only reasons why I haven't marked this website as a complete scam.
Because it's actually possible to make money with the system that you'll be signing up for.
With that being said, there is a whole lot you need to know before giving out your money.
It Will Take Actual Work
---
Honestly, I think that they promised that you'll make $1,000 a day more times than I can actually count.
Well how many times did they actually say what or how much work you'll be doing?
I honestly don't think "Tim" said it a single time.
You'll actually be learning how to promote MOBE to other people. That's right, you'll just be turning around and selling the same product you just bought.
You'll be setting up various sales funnels, and doing other marketing strategies to get people to buy into MOBE, and buy their other products.
You can actually make $1,000 – $10,000 + commissions by getting people to buy their products, however there is an expensive catch.
The Expensive Up-sells
---
After you pay the $49 to join MOBE, you'll be able to start promoting it to other people.
However if you want to make the $1,000 to $10,000 commission that they promise you, you'll have to first buy those products.
That's right, in order to make money by promoting their products you have to buy them first.
This means that if you want to make a $10,000 commission, you'll have to first spend over double that price.
Same goes for each one other the other products that you want to make a commission off of.
So those people in the sales videos might've actually made thousands in commissions, however they spent thousands before they were able to get them!
CLICK HERE TO LEARN ABOUT MY TOP PROGRAM – IT'S FREE TO JOIN!
Is My Online Franchise A Scam?
---
Like I said, it's honestly up to you to decide whether or not you think that My Online Franchise is a scam.
They purposely mislead you and try to get you to give them money for something that you know nothing about.
Just so that they can get money from you, without telling you that you'll actually have to spend a lot more than that $49.
The majority of people who join MOBE fail to even make their money back, and I'm sure many people have lost thousands of dollars.
That's why I recommend that you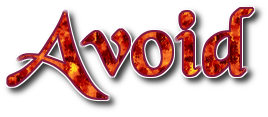 My Online Franchise and MOBE.
Here are some similar "programs" that just promote other things: Rookie Profit System, My Online ATM, and 7 Figure Dream Life!
Make Money Online Without Risking Thousands!
---
Did you know that there are companies that will pay you commissions for helping sell items that you don't actually have to buy first?
Companies like Amazon, Best Buy and thousands of others will pay you to get people to go to their websites and make purchases.
That's actually how I make my living online!
Anyone can succeed at doing it as long as they get access to the proper training, tools and support.
You can get started for free with all three of those things in the same place that I get them!
If you are interested in learning more, you can…
---
Is My Online Franchise A Scam? What Do You Think? Let Me Know In The Comments Below!
---