In this quick review of The Passive Payday I'll be giving you everything you need to know about it, and telling you whether I think It's a scam or not.
Will you actually be able to get huge passive paychecks, or are they just trying to get your money?
Let's find out!
The Passive Payday Review
---
Product: The Passive Payday
Website: thepassivepayday.com
Is The Passive Payday A Scam? Probably
Is The Passive Payday Recommended? NO!
CLICK HERE TO LEARN ABOUT MY TOP RANKED PROGRAM!
What Is The Passive Payday?
---
I received an email claiming that I would be able to $2,000 a day if I follow this program.
Apparently The Passive Payday is a crazy simple system that billionaires like Oprah have used to make a ton of money.
It claims to be a step by step video training course that walks you through some easy to copy methods that will make you rich online.
So what will you be doing?
Creating an online store? Using affiliate marketing?  Let's find out!
The Pros And Cons
---
Let's go over some of the good and bad things I could come up with for this program.
Pros: 
Cons:
Limited Position Lie
Fake Testimonials
Same As Other Scams
Little To No Information
Over the next few sections I'll take some time to go over exactly what I mean with the points listed above.
Limited Positions Lie
---
One of the first things I want to go over is the fact that no matter how long you wait, or how many people sign up before you, they will always take your money.
Claiming that there are a limited number of positions available is something that I lot of scams do in an attempt to get you to sign up without thinking about it.
There are some legitimate programs out there that actually do only take in a certain amount of people at a time, but all of those don't have the rest of these red flags.
Fake Testimonials
---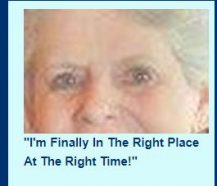 If you scroll down to the bottom of the sign up page you'll see some testimonials claiming that The Passive Payday is incredible.
However this are simply fake testimonials created to help mislead you into joining up.
Not only do the testimonials themselves seem very generic, but I've seen all of the images before.
I've seen these same images used in fake testimonials on various other scams. They simply change up the words, and the names.
Same As Other Scams
---
I've reviewed quite literally hundreds of online money making programs, and I've seen plenty of other scams that look just like this one.
First off, take a look at this:
Passive Paychecks is basically the exact same thing with a different name. In fact on The Passive Payday website you'll notice that they say Passive Paychecks a lot.
A couple other "systems" that are incredibly similar are: Massive Online Paydays, Cash In On That Passion and Passive Paychex.
Little To No Information
---
One thing that never seems to amaze me is when an incredibly long sales video manages to say little to nothing about the product.
That just happens to be the case with The Passive Paydays.
I watched through the entire video waiting to find out what exactly they were offering, but I never found out.
The only claims they really make are that it's incredibly easy to follow step by step instructions, but what are the instructions about?
How many training videos, and modules are there, and what topic do they cover? Do they give you all of the tools you need to succeed with the program, or do you have to purchase other things?
I don't know because they don't go over any of that stuff. All of the legitimate programs that I've reviewed have gone into great detail about what you actually get when you give them your money.
One thing I can tell you is that it's not going to be as incredibly easy or as quick as they claim. Even you can make money with their system, you will have to put in plenty of time, and a whole heck of a lot of work.
Is The Passive Paydays A Scam? – Conclusion
---
I didn't actually purchase The Passive Paydays because there were simply too many red flags present for me to justify spending $100.
Since I didn't buy it I can't exactly call it a scam, however I can recommend that you avoid it like I did.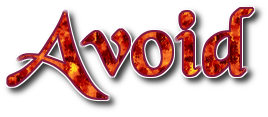 There are other way less shady programs out there that tell you exactly what you're paying for, and have already helped a lot of people make a lot of money online.
What I Recommend
---
If you are interested in making money online, and are will to put in the proper amount of time and effort to succeed, then I have a suggestion for you.
My Top Ranked Program has helped me build up an online income that has allowed me to quit my job and work completely from home!
They give you all of the tools, training and support necessary to succeed online, and you can get started with it for free.
If you are interested in learning more, you can…
---
Is The Passive Payday A Scam? What Do You Think? Let Me Know In The Comments Below!
---