In this review of Wifi Millionaire I'll be going over exactly what it is and telling you if it's a scam or not.
WIFI Millionaire Review
---
Product: WIFI Millionaire
Creator: Matt Lloyd
Website: wifimillionaireebook.com
Price: $3 up to $10,000 + more
Is Wifi Millionaire A Scam? NO!
Is Wifi Millionaire Recommended? Only To Some (I'll Explain)
CLICK HERE TO LEARN ABOUT MY TOP RANKED PROGRAM!
What Is Wifi Millionaire?
---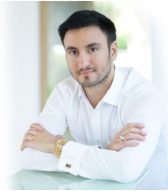 Wifi Millionaire is an eBook created by Matt Lloyd, a millionaire who made his riches through online marketing.
The eBook is based on the experiences that Matt had while building his $150 million dollar online business.
It's basically a training program that will walk you through the steps it takes to create you own online business.
However there are a few things that they aren't telling you before you buy it.
What Is WIFI Millionaire Really?
---
The main thing that you need to know about WIFI Millionaire is that it is part of what's known as a High-Ticket-Program.
It's basically a first level entry into a system known as MOBE (My Online Business Education)
Yes, you'll only be paying $3 for the eBook, however you'll have to pay a lot more money if you want to make any money.
There's is nothing wrong with paying a little bit of money for proper training, however there is something wrong when that they try to charge you thousands for it.
How MOBE Works
---
WIFI Millionaire is basically just a product that's main purpose is to funnel you into to MOBE.
So before you spend any of your money it is important to go over exactly what MOBE is.
Basically in the training you will learn some techniques that will help you get other people to sign up for MOBE too.
You can earn good money by getting other people to join and purchase some of their highly priced products.
However the catch is that you have to purchase those products first, before you can make money from selling them.
$49 is the first step in, and then you will will have to continue to upgrade to multiple levels which range from $2,997 all the way up to $30,000!
This system works for SOME people like Matt Lloyd, however a majority of the people fail.
That's why they don't tell you that you'll be spending a lot more than $49.
The Pros And Cons
---
Not everything about WIFI Millionaire is bad, so I'll list out some good and bad things so you can compare them!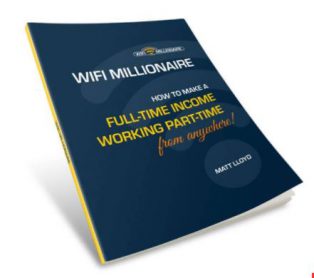 Pros:
Decent training + training
It's possible to earn good money
Sales team helps you close sales
Cons:
Incredibly Expensive Up-sells
Have To Upgrade To Get More Training
Mandatory Upgrades For Commissions
They Don't Tell You About Prices
Over the next few sections I'll go a little more in depth about what I mean with the points I listed above.
The Good Things About WIFI Millionaire
---
If you decide to purchase into WIFI Millionaire you will get access to decent training and tools.
However it's important to know that these training and tools specifically revolve around getting others to join MOBE.
Also you'll have to upgrade to more expensive products if you want more training and tools.
You'll also get help from a "coach" who will be there to help you succeed. However the "coach" is a salesperson that's main focus is getting you to buy more.
It is possible to make money with the training and tools you'll get, it's just incredibly expensive if you want to make the money that they promise you.
The Bad Things About WIFI Millionaire
---
The main problem is the fact that you'll have to spend thousands of dollars for the chance to make the money that they brag about.
Yes, some of their members make $10,000+ sales, however they spent $20,000+ to be able to do so.
A majority of the people who sign up for this program simply won't succeed with it, and I partially blame that on the fact that they mislead you.
They don't tell you how much money it's going to cost, and they don't properly prepare you all of the hard work it's going to take.
The simple fact is that I don't recommend High-Ticket-Programs to most people, because most people won't succeed.
However now that you know the things you need to know before joining, you can make that decision for yourself.
Is WIFI Millionaire A Scam?
---
In my opinion, WIFI Millionaire is not a scam, it is actually possible to make the money that Matt Lloyd talks about.
With that being said, I personally cannot recommend it!

The simple fact is that the prices are too expensive for most people to afford, and many people who do shell out the money fail.
The only people I really recommend something like this to is people who already have experience in marketing, and are confident that they can succeed.
Now that you're aware of the downfalls and everything you need to know, you can make an informed decision about whether it's right for you or not.
Make Money Online WITHOUT Risking Thousands
---
One of the main reasons why I don't recommend High-Ticket-Programs to most people is simply because there are cheaper and better places to get started.
My Top Ranked Program gives you all of the training, tools, and support you need to succeed online, and it's free to get started with them.
They have a $49 premium membership that I recommend, however they have not up-sells at all.
$49/ month is all you will ever pay to get absolutely everything that they ever offer.
Since joining them I have been able to make enough money online to quit my day job.
I'm no millionaire, but I make enough money to be comfortable, and I have the time and ability to do what I want.
If you are interested in learning more, you can…
---
Is WIFI Millionaire A Scam? What Do You Think? Let Me Know In The Comments Below!
---