In this review of Job Killer System, I'll be going over exactly what it is and answering the question "Is Job Killer System A Scam?"
Job Killer System Review
---
Product: Job Killer System
Website: jobkillersystem.com + jobkillersystem.net
Price: $37 – $49/month + Expensive Up-sells
Is Job Killer System A Scam? Debatable
Is Job Killer System Recommended? NO!
CLICK HERE TO LEARN ABOUT MY TOP RANKED PROGRAM!
What Is Job Killer System?
---
Job Killer System claims to be a system that will teach you how to get paid $347 per day online.n
They claim that you will be able to make $500 to $7000 commissions on complete autopilot, among many other similar claims.
You'll see many different claims depending on which website and sales page your actually on.
That's because Job Killer System is actually a sales funnel for a couple different programs.
Let me explain…
What Is Job Killer System Really?
---
In actuality Job Killer System doesn't really exist, it's just a catchy name they use to get you interested in other programs.
If you are on jobkillersystem.com you'll be funneled into a program called Jeff's 6 Figure Business System, and jobkillersystem.net will send you to Aspire.
You may even be sent to other systems if you happen to be on any of their different sales pages.
In this next section I'll go a bit more into detail about the programs you'll actually be signing up for.
What You'll Be Paying For
---
Like I mentioned above, you will be sent to different check out pages depending on the website, however they should tell you what you're buying before you pay.
Aspire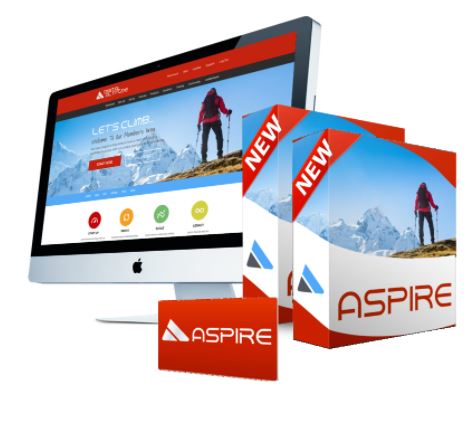 If you are on jobkillersystem.net you'll be offered to purchase a program called Aspire!
Aspire is just the first step into a much larger program known as Digital Altitude.
The purpose of Aspire is to get your foot in the door and teach you how to promote itself to other people.
You'll be making commissions every time you get someone else to purchase the same system that you purchased. Job Killer System was created by a member who will earn a commission if you sign up for it.
That's why there are so many website like 7 Figure Dream life, Limitless Commissions, and Laptop Lifestyle System that are almost exactly the same as Job Killer System.
There's nothing wrong with earning commissions by promoting products online that you believe in. In fact that exactly how I make my living online.
The problem with Digital Altitude comes in when you realize that you have to purchase there much more expensive items before you can make commissions with them.
You'll have to purchase products that cost anywhere from $595 all the way up to $27,997.
If that still isn't enough information for you, I wrote a full review of Aspire that you can read right here!
Jeff's 6 Figure Business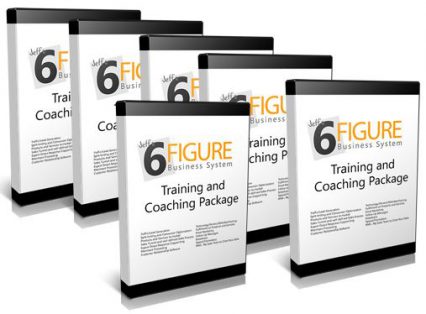 If you are on jobkillersystem.com you will be sent to a program called Jeff's 6 Figure Business, which is also known as Ultimate Laptop Lifestyle, among a few other names.
6 Figure Business has basically the same perks and downfalls as Digital Altitude does.
You can make huge commissions and a lot of money with this system, however you'll have to spend a lot of money first.
You'll have to shell out thousands of dollars if you want to make the $500 to $7,000 commissions that they promise.
I wrote an entire review for the product that they are trying to get you to purchase right here!
The Main Things You Need To Know
---
Before you purchase either of the products that they are offering there are a few things that you need to know first.
First off, I want to make it perfectly clear that these are not "complete autopilot" methods like they claim.
There is a lot of setup, and other work that you'll have to consistently put in if you want to succeed. It's not incredibly easy.
Which leads me to my second point, very few people who sign up for these programs actually succeed at them.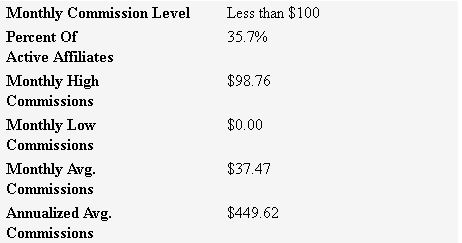 If you click on the earnings disclaimer for Jeff's 6 Figure Business, you'll see that 35.7% of their active members make less than $100 per month.
Less than 1% actually make $25,000 + a month and you have to keep in mind that they spent thousands of dollars to get to that point.
Is Job Killer System A Scam?
---
It's honestly up to you to decide whether or not Job Killer System is a scam. However I personally don't consider it to be one.
Even though I don't consider it a scam, it is still very misleading to say the least. The fact that it costs so much, and such a low percentage of people succeed leads me to recommend that you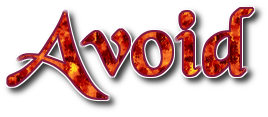 Job Killer System
With that being said, you don't have to listen to me. As long as you know what you are getting into, are prepared to put in the work, and have the money to shell out by all means give it a try.
Make Money Online WITHOUT Risking Thousands
---
If you are still interested in making money online, but don't want to shell out thousands to do it, I have a suggestion for you.
My top ranked program has helped me make a living online, without having to spend anywhere near the amount that Job Killer System requires.
It takes a quite a bit of time and effort, but it's free to get started, and they give you all of the training, tools, and support necessary to succeed.
If you are interested in learning more, you can…
---
Is Job Killer System A Scam? What Do You Think? Let Me Know In The Comments Below!
---