In this review of Kindle Sniper I'll be going over everything you need to know about in order to make an informed decision about buying it.
Will you really be able to make $1,000/day or are they just trying to get your money?
Let's jump in and find out!
Kindle Sniper Review
---
Product: Kindle Sniper
Website: kdlsniper.com
Price: $37
Is Kindle Sniper A Scam? Debatable
Is Kindle Sniper Recommended? No!
CLICK HERE TO READ ABOUT MY TOP RANKED PROGRAM!
What Is Kindle Sniper?
---
Kindle Sniper claims to be an amazing online money making system that will help you take advantage of a "secret website" and make $1,000+ per day.
If you watched through the sales video you learned that the "secret website" is actually a very popular website for making money online.
Amazon is the top website for people to make money online by selling physical products.
However Kindle Sniper offers to teach you how to make money by creating and selling eBooks on the Amazon Kindle platform.
Selling eBooks On Amazon Kindle
---
There is a lot of money to be made by selling eBooks online on the Amazon Kindle Platform.
I know many people who actually do make a living making thousands of dollars a day by selling various Kindle books.
The problem is that selling eBooks is not some secret method for making money online, it's incredibly popular and competitive.
It's incredibly difficult to break into the Kindle world and produce a new book that will sell successfully.
The question is, does Kindle Sniper give some incredible new fool-proof method that will make it super easy to succeed?
What Is Kindle Sniper Really?
---
In order to live up to the hype that the sales video creates, Kindle Sniper would have to introduce some incredible method for succeeding at selling eBooks.
The simple truth is that what you actually get for your money is absolutely nothing like what they promise you.
If you decide to spend the $37 on Kindle Sniper you will receive a 72 page PDF file that simply covers the basics of selling books on Amazon.
Don't get me wrong, it appears to have some decent training for beginners looking for information about the process.
However it does not deliver some incredible system that will get you making thousands of dollars a day without doing much work.
Like they promise you.
It appears to be another ClickBank product that simply doesn't deliver on the outrageous claims that they make.
Some other similar products you might come across are:  eCom Profit Sniper, Tube Profit Sniper, The AZ Code, 60 Minute Profit Plan, and The Ecom Formula.
The Pros & Cons
---
Now that we've gone over the basic things you need to understand about it, let's list out some of the good and bad things.
Pros:
Decent Information For Beginners
Possible To Get A Refund
Cons:
Sets Completely Unrealistic Expectations
Uses Fake Testimonials
Can Get The Same Information For Free
Other Lies + Misleading Claims
Over the next few sections I'll be going over all of the points that I listed out above.
Unrealistic Expectations
---
Like I said earlier, it is certainly possible to make money online by selling eBooks, however it's nothing like what the video makes it seem.
First off, you will not start making $1,000+ a day incredibly quickly, and it will certainly take a lot more work and money than they claim.

Yes, you can pay a ghost writer to create an eBook for you, and it is incredibly simple to create an account and have it listed on the marketplace.
That's the simple part that anyone can do, the hard part is getting your book to the top rankings, and getting people to purchase it.
This normally requires a lot of money and time being put into testing paid advertising campaigns.
The point I'm trying to get across here is that you are not purchasing some incredible system that will help you make a ton of money without doing anything.
If you want any chance to make any money you're going to have to put in a whole heck of a lot of time, effort, and money.
Fake Testimonials
---
Now I want to get into the shady and scam-like sales tactics that the sales page for Kindle Sniper uses.
It can be incredibly reassuring when you see testimonials from past purchasers who have succeeded with a system.
That's why the creators of Kindle Sniper went out of their way to pay actors to create fake testimonials for their product.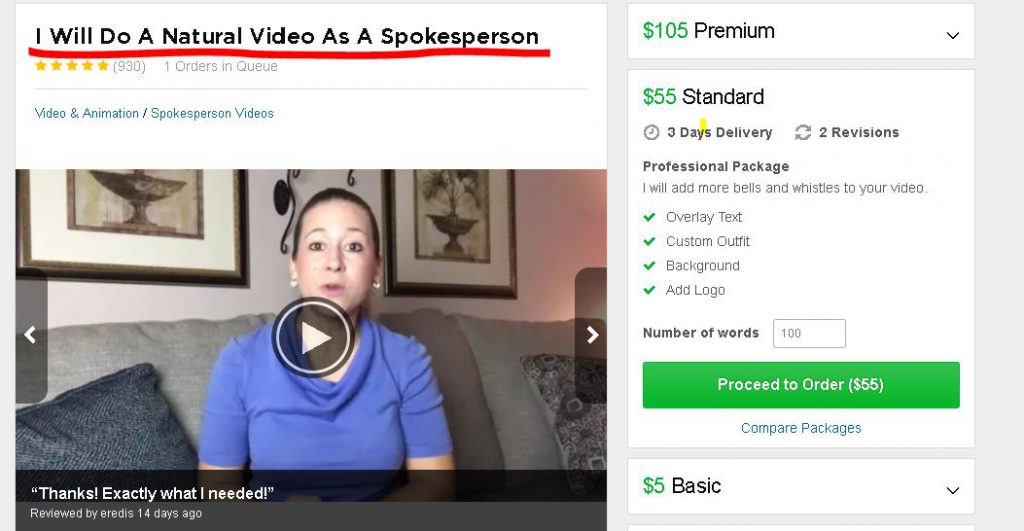 All of the testimonials in the sales video are actors found on a website called Fiverr.
I could take the time to find the other actors and post pictures of them, but I don't really see the need.
Why would the creators use any fake testimonials if people were actually saying good things about it?
Get The Same Info For Free
---
At the end of the day, the question that you probably want answered is "is Kindle Sniper worth buying" and simply put, I don't think it is.
From what I can tell, all of the information that they include in the 72 page file is stuff that you can find elsewhere online for free.
There isn't some amazing secret system that they reveal that will help you achieve the success that they promise.
They give you the basic information that everyone who is interested in selling Kindle Books knows.
Conclusion – Is Kindle Sniper A Scam?
---
At the end of the day it is debatable as to whether Kindle Sniper is a scam or not.
On one hand they completely lie and mislead you about what you're actually paying for and what you'll get.
You just get information that isn't special and can be found for free elsewhere.
However on the other hand the information can be helpful to beginners who are interested selling books on Kindle, and you can get a refund if you don't like it.
Regardless of whether or not you want to call it a scam, it is still not something that I recommend.

If you are interested in selling Kindle Books I suggest doing some research on Google and YouTube, or checking out Udemy.
However if you're interested in what I consider to be a much better way of making money online you might want to keep reading.
What I Recommend
---
My preferred method of making money online allows you to make money by getting customers to purchase other peoples products.
That means that you don't have to worry about product creation, purchasing products, packaging, shipping or any of that stuff.
Websites like Amazon, Walmart, and Target will pay you to get customers to visit their websites and purchase their products.
My Top Ranked Program gives you all of the training, tools, and support you need to succeed and make money online.
Since joining their program I've been able to create an income online that has allowed me to quit my job and work completely from home!
If you're interested in learning more, you can…
---
Is Kindle Sniper A Scam? What Do You Think? Let Me Know In The Comments Below!
---