In this Max Daily Profits Review I will be giving you everything you need to know about it before you purchase.
Will it actually work or will you just be wasting your money? Find out throughout my review!
Max Daily Profits Review
---
Product: Max Daily Profits
Creator: Mark Barrett
Price: $6.75 + Up-sells
Website: maxdailyprofits.com
Verdict: Avoid
Learn About My Top Ranked Money Making Program!
What Is Max Daily Profits?
---
Max Daily Profits is a training product that was recently released on WarriorPlus. Part of the problems with it right off the bat is the fact that it doesn't tell you what you will be doing anywhere on the sales page.
This seems to be a trend with many of the products that I have reviewed recently, and most of them have turned out to be ripoffs.
Let's dive into it and see if Max Daily Profits is like all of those.
Pros and Cons
---
After going over the product I have come up with a few things I like about it and a few things I don't like.
Pros:
You can make some money
The starting price is cheap
30 Money Back Guarantee
Cons:
It won't work as fast as they claim
You won't make as much as they claim (not right away)
Training isn't very in depth
Not so good support
Up-sells
The Up-sells
---
After you purchase the original product for the cheap price of 6 bucks or so, you will be hit with multiple more expensive offers.
These offers include:
Up-sell #1: ($27)
10 part follow up series the help with conversions
Up-sell #2: ($27)
Done for you carbon copy of the funnel that they used in their case study.
Up-sell #3: ($197)
Max Daily Profits Masterclass series.
Keep in mind that the creators of this system probably used all of these up-sells in order to make the money that they did.
If they aren't just lying about that money.
My Personal Thoughts
---
At the end of the day, this product isn't as bad as many of the other products that I have reviewed in the past.
With that being said, it is absolutely not perfect and there are several things you should keep in mind before purchasing.
That make it seem like you will start making hundreds of dollars right away once you implement the 30 minute system.
That's simply just not true.
While it is possible to make some money the way that they teach you, it will take quite a bit of time and effort before you start seeing any results.
The guys who saw the results that they brag about have been doing this for years, and will make money a lot faster than you will.
I personally don't even believe that they made that much as fast as they say they did.
Is Max Daily Profits a Scam?
---
No it is not a scam but it is also not as good as the sales page makes it seem.
The training is not that great, and it will take you much longer, and much more work than they claim it will.
If you fall into the trap of their up-sells you could potentially spend several hundred dollars on this program and get very little in return.
Just be aware.
I've reviewed plenty of actual scams like Cash Tracking System and this one is no where near as bad as that.
Conclusion
---
Personally the 6 to 10 bucks that you will pay for the original training might actually be worth it if you are willing to put in the time and effort.
Just bare in mind that I personally don't think it is as good as they make it seem, but hey, you could get your money back if you don't like it.
Despite this information I personally recommend that you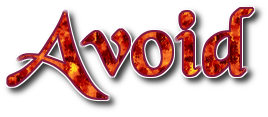 this program and look into some other better options.
What I Recommend
---
My top ranked program is literally leaps and bounds ahead of Max Daily Profits, and I highly suggest you read more about it.
The training, support, tools, and community are far better than any other program that you will find out there.
It's the exact training I followed that lead me to be able to make my entire income online and quit my job.
---
If you have any questions or concerns, please let me know in the comments below!
---