In this review of Mingle Cash I'll be going over all of the things you need to know before joining.
There are some shady things about it. Is it really as good as it seems?
Let's jump into it and find out!
Mingle Cash Review
---
Product: Mingle Cash
Website: minglecash.com
Price: Free To Join
Is Mingle Cash A Scam? Not Really
Is Mingle Cash Recommended? NO!
CLICK HERE TO LEARN ABOUT MY TOP RANKED PROGRAM!
What Is Mingle Cash?
---
Mingle Cash claims to be an incredible place where you can earn money online from simply playing games and referring people.
They claim that a 17 year old kid is making $57 a day using their program, and you can be in his position too.
I've reviewed hundreds of similar programs promising to make you thousands of dollars online, and most of them turn out to be fake.
Is Mingle Cash any where near as good as they claim, or are they simply making it sound better than it is.
Let's dive in and find out!
The Pros & Cons
---
Let's go over some of the good and bad things that I could come up with about Mingle Cash.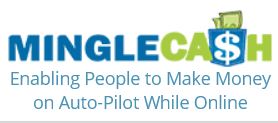 Pros:
It's Possible To Make Money
Multiple Ways To Earn
Free To Join
Cons:
Ton Of Hype
Fake Success Stories
Fake Testimonials
Over the next several sections I'll be going into detail about all of the points that I listed out above.
Making Money With Mingle Cash
---
The truth is that it is certainly possible to make money online through Mingle Cash.
While there are several ways to make money online through Mingle Cash, most of them simply involve clicking or watching ads.
Which is what they tell you about in the video.
The ways to make money are:
Play & Earn
Watch & Earn
Complete Offers
Refer People
Play & Earn
There is a section where you can play various games and earn money while doing it.
While playing you'll see various ads, and Mingle Cash will get paid for those then give you a portion of the money they earned.
Surf & Earn
You'll be downloading a piece of software that will pop up various ads while you're surfing the web, and if you click on them, you'll earn some extra change.
Watch & Earn
Basically the same thing as Play & Earn, except watching videos instead.
Complete Offers
They also give you the option to earn money by completing various different tasks.
These tasks include signing up for free trials, taking surveys, and downloads various apps.
Referring People
This is the big one that they brag about you being able to make a ton of money online.
The idea behind it sounds pretty incredible.
They have a 10 level referral program that allows you to make money not only from the people you refer, but from the people they refer, and the people their referrals refer, all the way to 10 different levels of that.
It sounds like an incredible way to make a ton of money online, but in this next section I'll be going over why it's not as good as they make it seem.
Ton Of Hype
---
They make it seem like all you have to do is spend some time playing games, clicking ads and referring people, and you'll start making a ton of money.
While in theory it sounds incredible, it's really not that good.
Here's the ridiculous table that they show you that reveals how much can can supposedly make.
This chart assumes that each and every person you refer will be an active user of the platform, and will refer 5 other active members.
When in reality most of the people that you refer will simply leave and not do anything after joining.
As of right not, at the top of the Mingle Cash website it says that they have 27,887 users.
Assuming that's accurate, even if everyone of those people was in your downline, active and invited 5 people, you'd only be making like $60 per day.
If you want to make good money with their referral program you'll have to refer thousands of people.
Lucky for you I know a training program that will teach you how to do just that!
Fake Success Stories
---
Wouldn't you know it, the success stories that they brag about on the main page are simply fakes.
Both "Bob" and "Camilla" are simply stock photos pulling from some random website online.
I ran a reverse Google image search of their pictures and found the same picture being used all of the the internet.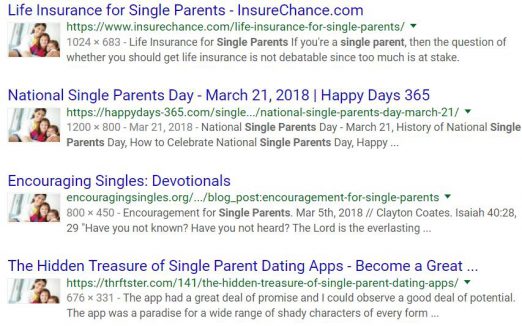 Fake Testimonials
---
It can be convincing when you see video testimonials from users claiming that the program is incredible.
That's why the creators of this went out of their way to pay for actors to create testimonials.
I recognized these people because I've seen them in other scams I've reviewed like My Traffic Business, Your Freedom Mentor, and The Ecom Formula.
You can find them on a website called Fiverr, and they'll say whatever you want for the right price.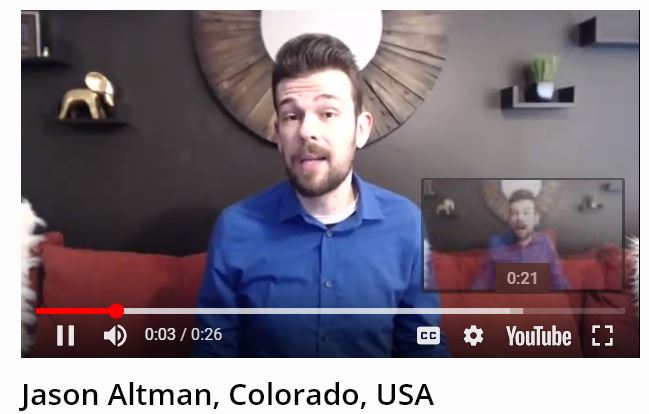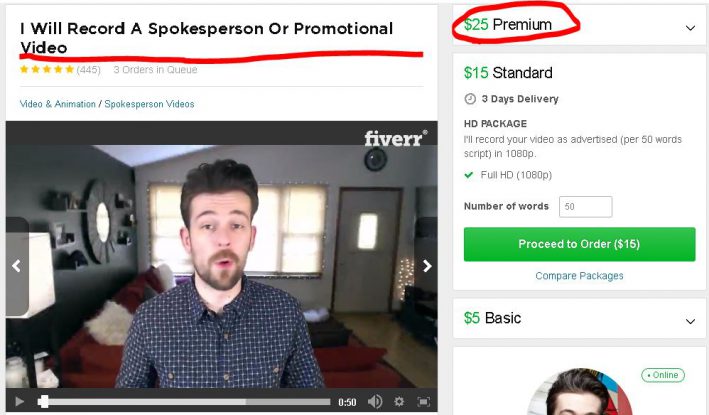 Is Mingle Cash A Scam?
---
I personally do not consider Mingle Cash to be a scam. You can actually make money by clicking ads, watching ads, and referring people.
With that being said, I really don't like the fact that they use the shady tactics, and misleading information to get you to join.
I personally don't recommend this place.

There are a whole lot of referral programs out there that will pay you for getting people to join, and they don't seem like a huge scam like this one does.
Not to mention the money that you'll make from playing games and watching ads will simply be change. That's why they barely talk about it in the sales video.
What I Recommend
---
My Top Ranked Program will teach you how to find referral programs, and how to get thousands of people to sign up for them.
Since joining their program I've been able to make enough money online to quit my job and work completely from home!
They give you all of the training, tools, and support you need to make money online.
If you're interested in learning more, you can…
---
Is Mingle Cash A Scam? What Do You Think? Let Me Know In The Comments Below!
---