In this quick review of My Hidden Pages I'll be going over everything you need to know about it and answering the question "Is Hidden Pages A Scam?"
Will you actually be able to make $10,000/month or are they just trying to get your money?
Let's dive in and find out!
My Hidden Pages Review
---
Product: My Hidden Pages
Website: myhiddenpages.com
Price: $47
Is My Hidden Pages A Scam? Basically
Is My Hidden Pages Recommended? No!
CLICK HERE TO LEARN ABOUT MY TOP RANKED PROGRAM!
What Is My Hidden Pages?
---
If you're reading this you probably already know that My Hidden Pages claims to be "an automated income-generating" program that will help you make $1,000 to $10,000 per month.
I'm not here to go over what they claim, I'm here to go over what they actually supply you with.
And guess what, it's absolutely nothing like what they claim it is.
It actually doesn't even really exist because it just funnels you into another program.
I'll be going a lot more into detail throughout this review.
The Pros & Cons
---
Let's go over some of the good and bad things about this program. I'm sure you'll notice that there are a lot more negatives than positives.
Pros:
It's possible to make money
Cons:
Misleading Claims & Information
Limited Spots Lie
$500 Credit Lie
It's A Different Program
Expensive Up-sells
Over the next few sections I'll be going into further detail about each of the points listed above.
Misleading Claims & Information
---
Throughout the sales videos you'll find a ton of misinformation and even straight up lies, and I'll be going over a few of them here.
The first thing I want to cover is the fact that they claim that you'll basically be making money on complete autopilot.
They make it seem like you're just going to activate a "secret" site, and it will automatically make you a ton of cash without you doing anything.
I hate to break it to you but that's simply not true, but I'll be getting into that in a bit.
A few other things he lies about is the fact that you won't be making any big investments, purchases, and that it's not an MLM.
Limited Positions Lie
---
Another lie that I want to make sure you understand is the fact that there are not a limited number of positions available.
That is just something that they claim to cloud your judgment and make you quickly sign up so that you don't miss out.
The truth is that no matter how many people sign up before you, and no matter how long you wait, they will always be happy to take your money.
$500 Credit Lie
---
Another thing that scams like this one like to do is claim that they are giving you a huge discount, that you'll miss out on if you wait to long.
When in reality, the price of the "program" is going to be the same no matter what you do.
As you can see in the screenshot to the right I wait until the timer hit zero, and to no surprise they were still only offering it for $47.
In case you were wondering, they didn't actually take off $500, it actually costs $47, but that's only the first expense of many others.
It's A Different Program!
---
As I briefly mentioned earlier, My Hidden Pages isn't even a real program, it's just a catchy name that they use to get your interest.
They bait you in with flashy claims, and then switch you into another program called MOBE. There are plenty of other website out there that do this like Cash In On That Passion, My Optimized Success Plan, and Simple Money Sites.
In fact My Secret Sites is exactly the same looking website, and videos as My Hidden Pages, it just has a different name.
All of those "programs" simply try to lie and mislead their visitors into joining another program.
I personally don't consider MOBE to be a scam because it's possible to make money with it, however I still don't recommend signing up with them.
The main reason why they are not recommended is simply because of their ridiculously expensive up-sells.
Expensive Up-sells
---
What would you consider to be an expensive up-sell? Something that costs you a couple hundred dollars more than the initial price?
What about $10,000 more? Or even $30,000 more?
Well those are the prices that you should be prepared to pay if you want a chance a succeeding with this program.
The initial $47 price tag is to just get your foot in the door, and to give you just enough to get you excited about making money online.
Then they consistently raise the prices of the training and tools that you need to continue the work.
Here are their membership levels:
Silver = $2,497 + $27/month
Gold = $4,997 + $64/month
Titanium = $9,997 + $121/month
Platinum = $16,667 + $196/month
Diamond = $29,997 + $295/month
If you have that type of money to put up then you could possible think about joining.
Is My Hidden Pages A Scam?
---
Even though the program that you'll be signing up for isn't necessarily a scam, I consider My Hidden Pages to be one.
They constantly and purposefully lie and mislead you into joining a program that is absolutely nothing like what they promise you.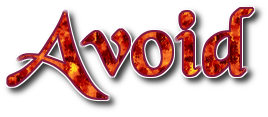 Even if they didn't lie and mislead you, I still wouldn't recommend joining up simply because of the fact that it is incredibly expensive.
Make Money Online WITHOUT Spending Thousands
---
If you are interested in making money online without spending a ton of money, then I have a suggestion for you.
My Top Ranked Program has helped me make enough money online to quit my job and work entirely from home!
It takes plenty of time and effort, but if you're willing to work it's completely free to get started.
If you're interested in learning more, you can….
---
Is My Hidden Pages A Scam? What Do You Think? Let Me Know In The Comments Below!
---