In this quick review of MySurveyJobs.com I'll be going over my impressions of it and telling you if I think it's a scam or not.
Does it seem legit, or are there red flags around it?
Let's find out!
MySurveyJobs.com Scam Review
---
Product: My Survey Jobs
Website: mysurveyjobs.com
Price: Free – $34.95
Is MySurveyJobs.com A Scam? Basically
Is MySurveyJobs.com Recommended? NO!
CLICK HERE TO LEARN ABOUT MY TOP RANKED PROGRAM!
What Is My Survey Jobs?
---
MySurveyJobs.com appears to be a legitimate market research website that will help you earn crazy amounts of money by taking online surveys.
In the sale video, John Anderson claims to have an incredible and secret way to earn a ton of money online with surveys.
It is possible to make money online by taking surveys, however you won't make anywhere near as much as he claims.
Let's go over why you should avoid this website.
The Pros And Cons
---
Let's go over some of the good and bad things about mysurveyjobs.com.

Pros:
Cons:
Limited Positions Lie
Unrealistic Income Claims
Fake Creator & Testimonials
Recommends Known Scams
Over the next few sections I'll be going a bit more into detail about what I mean with the points listed above.
Limited Positions Lie
---
This is something that scam websites always do. They claim that there are only like 5 spots left, in order to make you think you're going to miss out.
I promise you that no matter how long you wait, they will always take your money if you give it to them.
I first checked out this website like a week ago, and they claimed there were only 5 positions left, and they still want me to join today.
Same goes for the countdown timer. Nothing happens when it hits zero!
This is just their way to try to get you to sign up before taking the time to research it.
Unrealistic Income Claims
---
I keep up to date with online money making opportunities for a living, and I know for a fact you can't make that much money taking surveys.
They try to make it seem like they have a special relationship with companies, so they can help you earn a ton of cash with each survey.
That's simply not true. Why would companies pay $100 for an 8 minute survey, when they can pay $2 for one that takes 30 minutes on other survey websites?
Surveys are so easy, and so many people want to take them that they can pay incredibly low prices to get the information they want.
Real surveys will pay you somewhere between $0.50 and $5 depending on the length. In my experience the $5 ones normally take upwards of an hour.
Fake Creator & Testimonials
---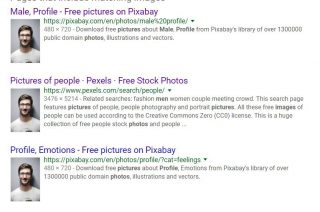 While watching the sales video I was introduced to John Anderson, who is supposedly the creator of mysurveyjobs.com.
However something seemed a bit off, for example the image looked like a stock photo, and the voice didn't seem to match the picture. So I decided to do a reverse Google image search with the picture.
Guess what, it's just a stock photo!
Same goes for all of the images of people holding up checks to make it seem like they've made a bunch of money through this website.
Recommends Known Scams
---
First thing I want to point out is the fact that it is nearly impossible to create a free account because they push the paid version so hard!
Just about every page I got to was trying to get me to sign up and pay the $34.95, but luckily I was able to get passed them.
Once I did however I found something rather interesting.
Some of their "top ranked systems" were known scams that I've already written full reviews about. Home Job Position, and $500 Cash Club are both programs that you need to avoid!
Is MySurveyJobs.com A Scam?
---
MySurveyJobs.com tries to purposely mislead you into joining and paying for a premium membership that most-likely won't live up to the expectation they set.
They use a fake creator and fake testimonials, lie about having limited positions, and incredibly unrealistic income claims.
Whether you call that a scam or not is up to you, but what I can say is that you should definitely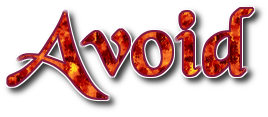 MySurveyJobs.com.
In reality, you are only going to be able to make a small amount of extra money online by taking surveys.
However if you still want to takes surveys I would suggest checking out Pinecone Research, or Survey Club, or if you want to make some extra money for shopping you can check out Dosh!
Make Real Money Online!
---
If you are interested in making real money online, and aren't afraid to put in plenty of time and effort then I have a suggestion for you.
My Top Ranked Program has helped me build up an income online that has allowed me to quit my job and work completely from home!
They give you all of the tools, training and support necessary to start you own online business, and it's free to get started!
If you are interested in learning more, you can…
---
Is MySurveyJobs.com A Scam? What Do You Think? Let Me Know In The Comments Below!
---