In this quick review of Online Flex Job, I'll be going over what it is and telling you if I think it's a scam or not.
Will you really get a legitimate flex job, or are they just trying to get money out of you?
Let's jump in and find out!
Online Flex Job Review
---
Product: Online Flex Job
Website: onlineflexjob.com, onlineflexjob.net
Price: $25 – $40
Is Online Flex Job A Scam? Probably
Is Online Flex Job Recommended? No!
CLICK HERE TO LEARN ABOUT MY TOP RANKED PROGRAM!
What Is Online Flex Job?
---
Online Flex Job claims to be a company that can help you get an flexible online job that will pay you anywhere from $18.50 to $29.90 per hour.
Apparently they have helped over 840,000 people from the United States, Canada, UK, Australia, and New Zealand find incredible online jobs.
They even claim that their workers are making up to $876.50 a week working part time.
It honestly sounds amazing, however it's nothing like what they claim it is.
What Is Online Flex Job Really?
---
Unfortunately there is a huge difference between what Online Flex Job claims to be and what it actually is.
The truth is that it appears to be a system that was setup to get your money, without providing much of any benefit to you.
You aren't going to be set up with an amazing job at a Fortune 500 company, you're most-likely only going to lose money.
CLICK HERE TO LEARN ABOUT THE PROGRAM THAT HELPED ME QUIT MY JOB!
How Online Flex Job Works
---
The idea behind it seems to be pretty simple; you just fill out a simple form and they set you up with an amazing job.
So I decided to give it a try.
However since it seemed incredibly shady to me  I used all fake information and guess what, I still got an offer…
Apparently my fake name and phone number was enough for them to see that I was qualified for a job at a fortune 500 company.
However, at no surprise to me there was a catch. In order to get access the their "job center" I have to purchase an Anti-virus software.
Even though I gave them completely fake information about myself they apparently are still going to trust me to handle "sensitive data such as financial records"
As long as a purchase an anti-virus software…. which I'm not going to do.
What Will Probably Happen
---
There is absolutely no way I'm going to shell out $25 to this shady website in hopes of getting an amazing job.
There is simply no way that's going to happen.
I have a couple of guesses as to what will happen after you give them your $25.
I bet you will get access to a "job center" that is simple a list of websites that will allow you to make money by taking online surveys.
They will all be free to join websites that you could've signed up for without even going through Online Flex Job.
You'll be lucky to make a buck or two per survey, and they will probably take you 25-45 minutes to complete. (Simply not worth it)
If Online Flex Job is anything like Legit Flex Job or My Cash Flow Secret , they will continue to try to scam you out of money.
What they will do is claim that you can make a ton of money by printing out and processing some worksheets.
All you have to do is mail the worksheets to them along with $5 per worksheet.
Then you'll never hear from them again once you do.
Don't Trust This Website
---
First off, no legitimate online employer is going to make you purchase a $25+ anti-virus software before they even higher you.
That's just a load of crap.
I also want to point out the fact that the three testimonials they have on their website are completely fake.
They are actors who were paid to read a script, and send it to Online Flex Job.
I recognize them from other fake testimonials for other scams, but if you don't believe I suggest you click on "terms" at the bottom of their page.
"Some testimonials for Onlineflexjob.com may be provided by paid affiliates"
In this case it was all of them.
Is Online Flex Job A Scam?
---
I want to make sure you understand that I didn't purchase the anti-virus software so I'm not certain what happens after that, but I'm willing to be you won't get a job.
This website is incredibly shady, and I have a feeling they'll just keep trying to get more and more money out of you.
I strongly suggest that you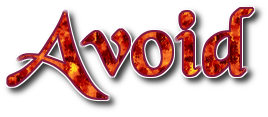 Online Flex Job.
If you paid for the anti-virus software and moved on to the next step I'd love to hear what happened in the comments below!
Actually Make Money Online!
---
If you're interested in actually making money online and you're willing to put in plenty of time and effort, I have a suggestion for you.
My Top Ranked Program gives you all of the training, tools, and support it takes to make money online.
You'll be working for yourself, so it will be as flexible as you need.
You can work whenever you want from wherever you want, but the more work you put in, the more you're going to get out of it.
It's not a get-rich-quick scheme or a "job", you'll be starting your own online business which will take plenty of time and effort.
However since joining their program I've been able to make enough money online to quit my day job and work completely from home!
If you're interested in learning more, you can…
---
Is Online Flex Job A Scam? What Do You Think? Let Me Know In The Comments Below!
---