If you are trying to figure out if Secret Millionaires can really make you rich online, you're in the right place.
In this review I'll be going over everything you need to know about Secret Millionaires, and telling you if you should buy it or not!
Secret Millionaires Scam Review
---
Product: Secret Millionaires
Creator: Unknown
Website: secretmillionaires.net
Price: $37/Month + Up-sells
Is Secret Millionaires System A Scam? Debatable (I'll Explain)
Is Secret Millionaires System Recommended? NO!
CLICK HERE TO READ ABOUT MY TOP RANKED PROGRAM!
What Is Secret Millionaire System?
---
Secret Millionaires (secretmillionaires.net) claims to be a super easy to implement system that can make you a lot of money online.
In the sales video they have dozens of people claiming to have made thousands with this program.
Are any of these claims true, or are they all simply lies meant to get you to give them your money?
Let's dive deeper into the system and find out what it's actually about.
What Secret Millionaire System Really Is
---
It honestly didn't take me long to realize that this is actually just a sales page and video for a program called Aspire.
Aspire is the entry level membership of a bigger program called Digital Altitude.
If you join the system you will basically learn how to turn around and sell the same system to other people.
You'll be making your money by getting other people to buy Aspire as well.
I'll be going over the system in more detail here shortly.
The Pros And Cons
---
Now I'm going to list out some of the good and bad things about the actual system that you'll be paying for.
Pros:
You can actually make money
Cons:
It's Not As Easy As They Claim
Incredibly Expensive & Risky
Now let's take some time to go over what I mean with each of these points.
It's Not As Easy As They Claim
---
I do want to make it clear that its actually possible to make money online with the system that they are going to teach you.
However it isn't as easy as they make it seem.
In the sales video they make it seem like you just have to get some people to their sales team, and they'll make you money.
That's honestly what you'll have to do, however getting people to them is harder than they make it seem.
To stand the chance of making a bunch of money, you'll have to get A LOT of people to sign up.
And getting that many people to your offers is the hardest part of the entire online marketing process.
It's Expensive
---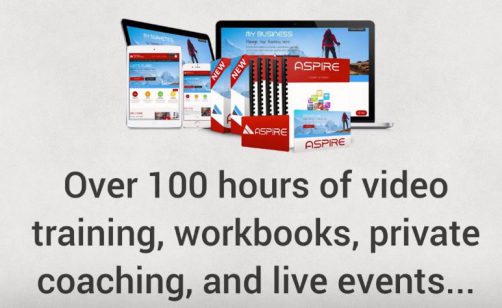 The objective of Aspire is to get other people to join their membership and buy their products.
That's not such a bad thing until you realize that you have to buy their products first.
And it just so happens that their products run into the THOUSANDS of dollars.
The testimonials in the sales video might be fake, however that doesn't really matter because some people do make commissions like the ones they claim.
However in order to make the $5,000 commissions that they brag about, you'll have to first pay more.
Their products cost between $595 and $27,997 each.
If you can shell out that type of money to get the chance to make those commissions, this might be an option.
It's Risky
---
Even though you can make money with this system, I never recommend it to people.
The simple reason is the fact that it's very risky.
You could end up spending thousands of dollars for the opportunity to make sales, and then fail to make any sales.
And that's actually what happens to a lot of the people who sign up for Aspire.
In my opinion, you shouldn't buy into Aspire unless you're an experienced marketer who knows how to make a lot of sales.
Is Secret Millionaires System A Scam?
---
You'll have to decide for yourself if you think it's a scam or not.
It technically doesn't even exist, and it misleads you about the actual program that you'll be signing up for.
Regardless of whether you think it's a scam or not, I suggest that you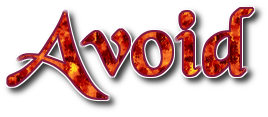 it.
There are a bunch of similar websites like these one that promote Aspire: Internet Millionaire Coach, 7 Figure Dream Life, Instant Success System, $500 Cash Club and many more!
Make Money Online WITHOUT Risking Thousands!
---
The main reason why I never recommend Aspire is simply because there are cheaper alternatives out there.
In fact My Top Ranked Program allows you to get started with online marketing for completely free!
It's actually where I got started online, and thanks to their training I've been able to quit my day job and make my entire living online!
If you are interested in learning more, you can
---
What Do You Think About SecretMillionaires.Net? Is It A Scam? Let Me Know In The Comments Below!
---