In this quick review of Simple Income Solution I'll be going over what the system really is, and telling you if it's a scam!
Simple Income Solutions Review
---
Product: Simple Income Solution
Creator: Varies
Website: simpleincomesolution.com
Price: $29 (Varies)
Verdict: Complicated! (I'll Explain)
CLICK HERE TO LEARN ABOUT MY TOP RANKED PROGRAM!
What Is Simple Income Solution?
---
The sales video for Simple Income Solution makes a ton of crazy income claims.
They claim that you will make $500 just for watching the video, and $9,000 a day.
These claims already make this product seem like a huge scam!
However there is a little more to it than that.
Let's dive in and learn more!
Pros And Cons
---
Let's get into some of the good and bad things about this program!
Pros:
Technically Links To A Legit Program
Cons:
Simple Income Solution Doesn't Really Exist
Exaggerated Income Claims & Lies
The Real Program Is Risky
Those points might be a little confusing to you right now, so now I'll go a little more in depth about what I mean.
Simple Income Solution Doesn't Really Exist!
---
Digital Altitude is the real program that you will be buying into, not Simple Income Solution.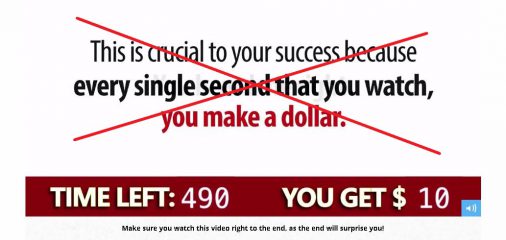 DA pays it's members if they get someone to sign up, and some of the member use shady tactics.
Simple Income Solution is just a shady and unethical tactic being used by a member to mislead you to sign up for DA.
There are a few different ways I'm able to tell this.
First off, Mack is actually a Digital Altitude affiliate, and to my knowledge most of the information in the video is true.
But don't jump out and buy it just yet because there are several things you should know first.
I'll get into that here shortly.
The second way I know it's a sales video for DA is because if you click the Earnings Disclaimer or another link at the bottom is will say Aspire!
Which is the first step into the Digital Altitude program!
Exaggerated Income Claims & Lies
---
One of the first things I want to point out in this section is the fact that you will not make $500 just for watching the video.
That is a complete and total lie that you will never hear about again after you pay the money.
Another thing I want to point out is that the income claims throughout the video MIGHT be true.
However, you are highly unlikely to get those results.
Just take a quick look at the Income Disclaimer page!

Those income claims are not verified, and even if they are real they are not the average earnings of members.
The Real Program Is Risky!
---
Yes you can make money with Digital Altitude, but do you want to know how some people make that much money?
It's because Digital Altitude will literally cost you THOUSANDS of dollars!
The way it works is that you can make money by selling their products, but only if you buy them first.
Here's what you will have to pay before you can make that much money!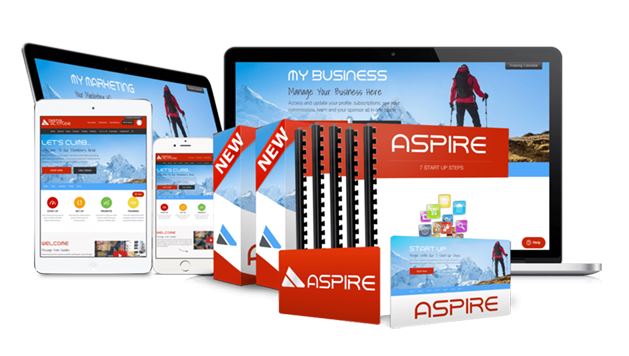 Aspire: $37 or $67/Month
Base: $397
Rise: $1,497
Ascend: $6,997
Peak: $11,997
Apex: $19,997
If those are the types of prices you are willing to spend, then by all means sign up.
However I would recommend going directly to their site, and not signing up through Simple Income Solution!
However due to the riskiness of spending that type of money, I don't personally recommend Digital Altitude.
Mainly because there are ways to make money online without shelling out that type of cash!
Make Money Online Without Breaking The Bank!
---
There are lots of ways to make money online without having to shell out thousands of dollars.
I know this because I make my entire living online, and I got started without having to pay anything.
Even if you are dead set on signing up for Digital Altitude, why not use my method to raise the money to pay for it?
To succeed online you just need the right training, tools, and support, and you can get started with those for free in the same place I did.
CLICK HERE TO LEARN MORE ABOUT WHERE I STARTED OUT ONLINE!
Is Simple Income Solution A Scam?
---
The fact Simple Income Solution has so many lies, exaggerations, and it technically doesn't exist makes me call it a

The actual program that you will be paying for is Digital Altitude is legit, however in my opinion it

You'll be shelling out an insane amount of cash, and it is a lot harder to sell a $7,000 + product than they make it seem!
Here are some similar scams that promote the same system: $500 Cash Club, Simple Profit Secret, 7 Figure Breakthrough
---
If you have any questions or concerns, please let me know in the comments below!
---