In this quick review I'll be going over what Simple Money Sites is, and answering the question "is Simple Money Sites A scam?"
Will you actually be able to make $1,000 a day or are they just trying to get your money?
Let's find out!
Simple Money Sites Review
---
Product: Simple Money Sites
Website: simplemoneysites.com
Price: $97
Is Simple Money Sites A Scam? YES!
Is Simple Money Sites Recommended? No!
CLICK HERE TO LEARN ABOUT MY TOP RANKED PROGRAM!
What Is Simple Money Sites?
---
Simple Money Sites claims to be an online money making opportunity that will help you make more money in one month than most doctors or lawyers make in a year.
They claim that you'll be able to use a single simple method that will make you a millionaire.
In reality, it's just a get rich quick scheme that will say basically anything to get you to give them money.
Throughout this review I'll be giving you several reasons why you should completely avoid Simple Money Sites.
The Pros & Cons
---
Let's go over some of the good and bad things I could find out about Simple Money Sites.

Pros:
It's Possible To Make Money
Cons:
Unrealistic Claims & Expectations
Fake Testimonials
It's A Different Program
Incredibly Expensive
Multiple Similar Websites
Over the next few sections I'll be going further into detail about what exactly I mean with the points listed above.
Unrealistic Claims & Expectations
---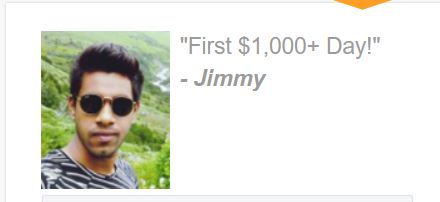 Even though it is possible to make money with the system that you're actually going to be signing up for, the claims that the sales video makes are completely unrealistic.
They make it seem like after you join you magically be able to become a millionaire after doing a small amount of work.
There is nothing further from the truth.
This website is meant to funnel you into another program called MOBE, which I'll go further into detail about in a bit.
However the main thing you need to know right now is that it won't make you a millionaire over night, and you'll have to do a ton of work if you want to succeed.
Fake Testimonials
---
Another thing I want to quickly point out is that the testimonials written at the bottom of the sales page are completely made up.
They just took random pictures of people from stock photo websites, and wrote random claims next to them.
Those can easily be faked, however I want to show you proof that the video testimonials are fake as well.
"Ross" claims that he has earned an incredible amount of money by creating Simple Money Sites, when in reality he's just an actor.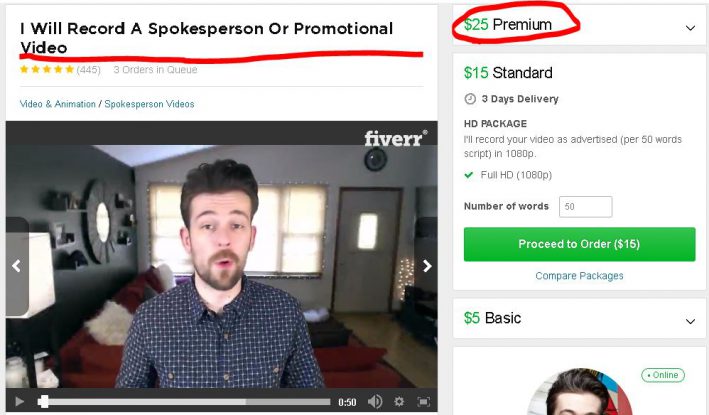 I've seen him making wild income claims in various other scams like 30 Minute Money Methods, and Free Ad Cash System!
It's A Different Program
---
Like I briefly mentioned before, Simple Money Sites isn't even a real program. It's just a sales funnel created in an attempt to funnel you into a different program called MOBE.
MOBE or My Online Business Education is a legitimate online money making program that can actually make you money online. With that being said, it is still not a program I recommend for several reasons.
Firstly, you'll only be taught how to make money by getting other people to join MOBE, and secondly, it's incredibly expensive.
It's Incredibly Expensive
---
This is honestly the main reason why I don't recommend MOBE to my readers. Honestly even if they had the best training in the world, I still wouldn't recommend them.
Let's briefly go over the prices of their membership levels:
Silver = $2,497 + $27/month
Gold =  $4,997 + $64/month
Titanium = $9,997 + $121/month
Platinum = $16,667 + $198/month
Diamond = $29,997 + $295/month
Those are the different membership levels that you'll have to pay for if you want to opportunity to make the money that they brag about.
It's also important to mention that it won't be quick, and it certainly won't be easy. If you want to make good money with this program you're going to have to work your butt off for quite a bit of time.
Multiple Similar Websites
---
One thing that I noticed while I was doing research on Simple Money Websites is that there are other similar websites.
One website I came across is called Simple Money Report. It's the exact same website at a different domain.

It has the exact same look, sales video and everything. The only thing different about it is the name.
Don't be fooled by this website.
Is Simple Money Sites A Scam?
---
I personally don't consider the actual program that you'll be signing up for to be a scam. However I do consider Simple Money Sites to be a scam.

They don't actually tell you anything about the actual program that your paying for, and they constantly try to lie and mislead into joining something that's way different than what they promise.
Make Money Online WITHOUT Risking Thousands
---
If you want a chance to make money online without have to pay thousands and thousands of dollars, then I have a suggestion for you.
My Top Ranked Program has helped me create an online income that has allowed me to quit my job, and work completely from home!
They give you all of the proper tools, training and support necessary to succeed online!
Not to mention they are incredibly affordable, and it is even completely free to get started!
If you are interested in learning more, you can…
---
Is Simple Money Sites A Scam? What Do You Think? Let Me Know In The Comments Below!
---