In this quick review of Tube Crusher I'll be going over everything you need to know about it, and giving you 4 reasons to avoid it.
Is it a scam, or will you actually make $3,000 today?
Let's dive in and find out!
Tube Crusher Review
---
Product: Tube Crusher
Website: tubecrusher.co
Price: $37
Is Tube Crusher A Scam? Basically
Is Tube Crusher Recommended? NO!
CLICK HERE TO LEARN ABOUT MY TOP RANKED PROGRAM!
What Is Tube Crusher?
---
Tube Crusher claims to be a massive YouTuber who makes a ton of money online, and he's willing to show you how to as well.
Apparently you can learn how to make $2,000 to $3,000 per day from barely doing any work at all.
There are certainly people who make millions of dollars from YouTube, but is Tube Crusher going to teach you how to do it?
Will you actually be able to work for 15 minutes or so a day, and starting bringing thousands of dollars?
The short answer is no, but throughout this review I'll be giving you reasons why.
The Pros And Cons
---
Let's take a minute to go over the good and bad things that I can find out about Tube Crusher.

Pros: 
Possible To Get A Refund
Might Have Helpful Information About YouTube
Cons:
Unrealistic Income Claims
Claims Of Little To No Work
No Information
Fake Testimonials
Throughout the rest of the review I'll be going into further detail about what I actually mean with the points I listed out above.
#1: Unrealistic Income Claims
---
There is certainly a lot of money to be made online, and I know a lot of people who make good money over the internet.
In fact I even make my living working online!
The problem is that Tube Crusher makes it seem like you're going to start making YouTube videos today, and be making thousands within a couple weeks.
That is completely and totally unrealistic, and basically impossible when it comes to working on YouTube.
In the sales video Tube Crusher mentions PewDiePie (Pronounces his name wrong too) and talks about how he makes millions of dollars online.
That is certainly true, however it's important to realize that PewDiePie has been making daily videos for somewhere around a decade now.
If you want to make money from YouTube you have to put in a lot of time, effort, and hope that you get lucky.
#2: Claims Of Little To No Work
---
In the sales video he claims that you only have to put in a few minutes of work per day in order to succeed with his methods.
That's simply ridiculous.
Have you ever made a video before? It doesn't matter what your video is about or how good it is, it will take a lot of time and work.
It is possible to illegally copy other people's videos and post them online to make money, but you'll eventually get caught and shutdown.
Most times that will happen sooner than later.
If you're interested in making money online, whether that be on YouTube or my recommended way, you better be prepared to put in the time and effort.
#3: No Information
---
One important thing for you to realize is the fact that there is little to no information about anything that has to do with this training.
What do I mean by that?
Well, what type of training are you going to be getting? Will it be training videos or like a PDF or something.
How many videos, or pages will it be, and what topics does it cover?
What type of videos will you be making?
These are the questions that simply aren't answered in the sales video.
Not to mention there is no information about the person who created with training.
He claims to be a YouTube Celebrity who is hiding his identity, but do you really believe that?
I don't believe it for a second.
#4: Fake Testimonials
---
This is the final thing I want to point out about this "system" and it's honestly the final nail in it's coffin.
The testimonials in the sales video for Tube Crusher are completely fake!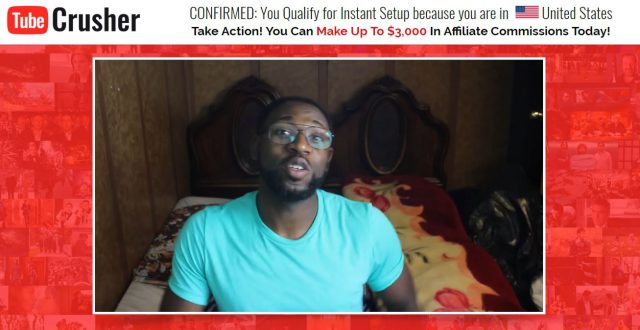 The people in the video who claim to make thousands of dollars within weeks, are simply paid actors found on a website called Fiverr.
If this system was really as incredible as it claims to be, there would be no need to hire people to lie about making money.
Is Tube Crusher A Scam?
---
I want to be completely honest with you and make sure you know that I didn't actually purchase Tube Crusher.
I've written hundreds of reviews about online money making products, and I've wasted a good amount of money on programs like this that are simply scams.
I know for a fact that you won't make anywhere near the type of money that they claim you will and certainly not as fast as they claim it.
That's why I recommend that you avoid Tube Crusher!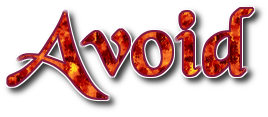 It might have some training that will help you make a YouTube channel and maybe videos, but it certainly won't help you make a ton of money online.
What I Recommend
---
If you're interested in making money online and you're willing to actually put in the time and effort to do it, I have a suggestion for you.
My Top Ranked Program gives you all of the training, tools, and support you need to make money online.
Since joining their program I've been able to make enough money online to quit my job and work completely from home!
If you're interested in learning more, you can…
---
Is Tube Crusher A Scam? What Do You Think? Let Me Know In The Comments Below!
---