In this quick review of Tube Profit Sniper I'll be going over what it is and telling you if I think it's a scam or not!
Will you actually $500 to $2,000 per day with this system?
Let's dive in deep and find out!
Tube Profit Sniper Review
---
Product: Tube Profit Sniper
Website: tubeprofitsniper.com
Price: $17-$37 + Up-sells
Is Tube Profit Sniper A Scam? Debatable
Is Tube Profit Sniper Recommended? NO!
CLICK HERE TO LEARN ABOUT MY TOP RANKED PROGRAM!
What Is Tube Profit Sniper?
---
Tube Profit Sniper claims to be this incredible method that can help you make $500 per day online within 24 hours, by using YouTube.
They claim that you only need about 17 minutes to set it up, and you'll start making about $500 a day on complete auto-pilot after that.
It is absolutely possible to make good money using YouTube, there are many creators on the platform that make millions.
One thing I can promise you is that you aren't going to start making $500 per day overnight using their training.
That's a straight up lie.
However I'm interested in seeing if it will be possible to make a good amount of money with this training at all.
Let's dive in!
What Is Tube Profit Sniper Really?
---
Even though the sales page and video for Tube Profit Sniper are incredibly "scammy" and full of a bunch of lies and fake information, can it still make you money?
Like I said, you aren't going to make money overnight, but will it help you make money at all?
If you decide to purchase it, you'll get access to a members area with 19 video that cover topics like:
Starting A YouTube Channel
Finding Keywords to rank your videos
Adding a logo or image to your channel
Adding descriptions
More
The truth is that they simply give you the basics of running a YouTube channel, which is basically all information you can find elsewhere for free.
There is not secret method you can't find anywhere else, that will help you start making a ton of money quickly.
The Pros & Cons
---
Okay, so there seems to be a lot of bad things about this program, but is there anything good about it?
Pros:
Decent Training About Starting A YouTube Channel
You Can Get A Refund
Cons:
Unrealistic Income Claims
Claims Of Auto-pilot
Fake Testimonials
Fake Comments
Up-sells
Over the next several sections I'll be going further into detail about all of the points that I just listed out above.
Unrealistic Income Claims
---
All throughout the sales video and on the sales page you'll hear completely unrealistic claims about making money with this system.
It is absolutely possible to make $500/day on YouTube, but it's not going to happen overnight like they claim, that's simply impossible.
Even the biggest YouTubers who make millions spent years making video before they started making any type of decent income.
Part of me wanted to believe that maybe this training would have some knew method that would help you get there faster, but it simply doesn't.
Claims Of Auto-pilot
---
Several times in the sales video they claim that you simply have to spend 17 minutes setting it up, and after that it runs on complete auto-pilot.
That's simply ludicrous.
If there was really a way to setup a YouTube channel that would make you $500/day without you having to do anything else, everyone would be doing it.
The truth is that an auto-pilot system for making money online doesn't exist.
There are ways to make passive income online, but you'll always have to be doing some type of work with it.
Not to mention any type of passive income system online will require a lot of work before you'll start making money from it!
Fake Testimonials
---
If the video testimonials within the sales video were what convinced you that this system works, then you might be disapointed.
As far as I can tell, all of those testimonials are completely fake.
I recognized a few of the people from many other scams I've reviewed in the past including The AZ Code, 30 Minute Money Methods, and many others; they are simply paid actors.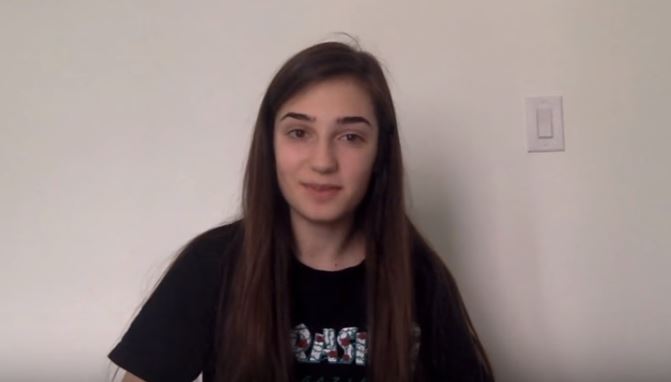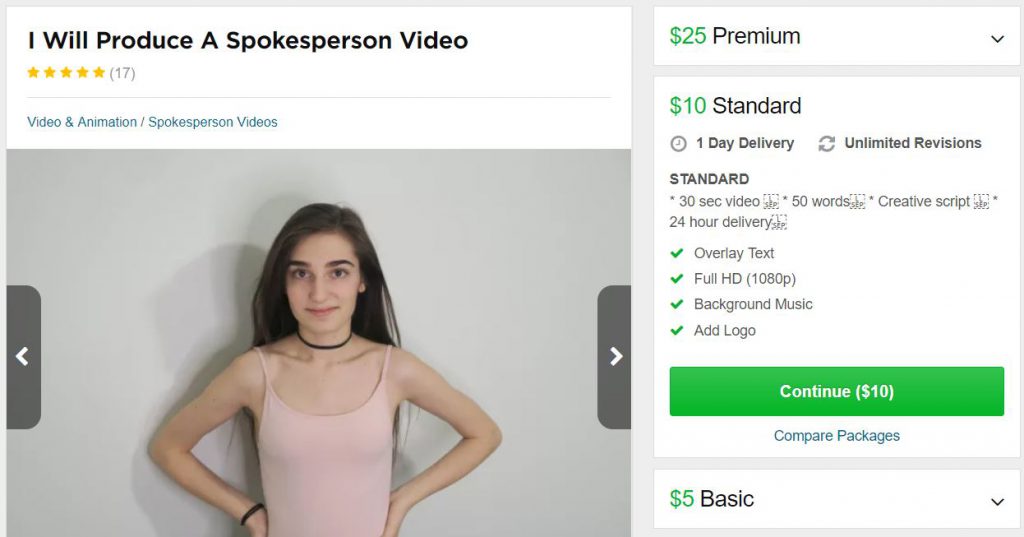 Fake Comments
---
Even the Facebook and Twitter comments at the bottom of the sales page are fake.
I was going to take a few minutes to run a few of the images through a reverse Google image search to prove that they are stock photos, but then I noticed something.
They used the same stock photo for what's supposed to be two completely different people.
I don't think I need to do anything else to prove that they're fake.
Up-sells
---
If you have decided to ignore all of the information I've given you so far, and still purchase it I want to give you a heads up.
They don't give you enough information to actually monetize and earn earn money from your YouTube videos, then they make you pay more for it.
After purchasing it you will be offered a few other training items that are supposed to help you even more.
These different up-sells will cost you between $47- $147 each, and in my opinion are completely not worth it.
Is Tube Profit Sniper A Scam?
---
It's going to be up to you to decide whether or not you consider Tube Profit Sniper to be a scam or not.
It all depends on how you define a scam.
They completely lie and mislead you to believing that their offer is so much better than it actually is, and they give you something nothing like what you expect.
However you can get a refund through ClickBank if you want, and they do actually give you some training.
Regardless of whether or not you consider it a full scam or not, it is a get-rich-quick scheme that is a complete rip off!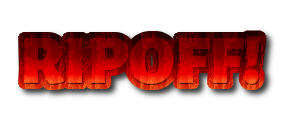 What I Recommend!
---
If you are looking for a legit way to make money online, and you're willing to actually put in time and effort, then I have a suggestion for you.
My Top Ranked Program gives you all of the tools, training and support you need to succeed at making money online.
Since joining their program I've been able to make enough money online to quit my job, and work completely from home.
It takes plenty of time and work, but if you're interested you can…
---
Is Tube Profit Sniper A Scam? What Do You Think? Let Me Know In the Comments Below!
---