In this quick review of Paid4Clout/ Clout Pay I'll be quickly going over what it is and telling you why it should be avoided.
Will you actually get paid? Are you just wasting your time? Could you possibly lose money?
I'll be answering all of those questions and more, so stick around.
Before jumping in, if you're interested in learn how to actually make money online, I suggest you click here to read more!
Paid4Clout – Clout Pay Scam Review
---
Product: Paid4Clout – Clout Pay
Website: paid4clout.com
Price: Free To Join (you could still lose money)
Is Paid4Clout A Scam? Basically
Is Paid4Clout Recommended? NO!
CLICK HERE TO LEARN ABOUT MY TOP RANKED PROGRAM
What Is Paid4Clout/ Clout Pay?
---
Paid4Clout claims to be a website that will pay you good money just for simply getting others to sign up.
They claim that you will earn $25 just for creating an account, then you'll make $10-$15 per person you get to sign up.
That would honestly be incredible if it were true, but in reality what Paid4Clout claims to be and what it actually is are two different things.
What Is Paid4Clout/ Clout Pay Really?
---
In reality Paid4Clout is basically a "farm" that's soul purpose is to harvest your information.
They want to get as much as your information as possible, and get you to get as many of your friends to join as possible so they can get their information to.
That way that can turn around and sell you information for a profit.
The Pros & Cons
---
This is where I normally write both the good and bad things about a program, but in this case it's only bad things.
Pros:
Cons:
They Don't Pay Out
You Could Lose Money
Exactly Like Other Scams
Fake Testimonials
Over the next few sections I'll be giving more details about all of the points listed in this section.
They Don't Pay Out!
---
I'm sure you've probably seen a good amount of "proof" that other people have actually been paid.
Maybe some of that proof even came from a friend.
But the truth is that all of the payment proof on the website can easily be faked and was.
And the "proof" you saw from people you know was most-likely just a screenshot of their account within Paid4Clout.
The fake account that will never actually be converted into real money.
You Could Lose Money
---
I was going to make the fact that it's free to join, a pro for the website.
However it's not really a pro when you realize you could actually lose money.
When you create an account with P4C you give them an email address and a password.
Do you use the same email address and combination for any other websites?
Possibly your Paypal, or Bank Accounts?
If you did I would certainly change your passwords as soon as possible and check your money.
I've heard of people losing a good amount of money to websites similar to this one.
Exactly Like Other Scams
---
The second I arrived on their website I immediately new that it was a scam.
I knew because I've seen the exact same website before, just on a different domain.
Check this out: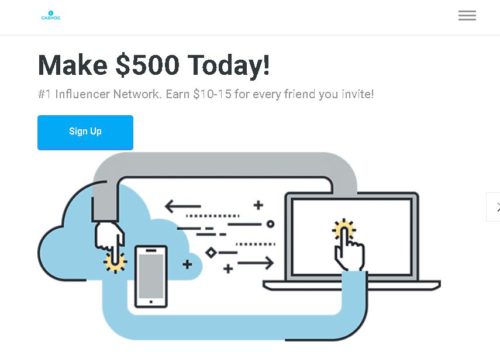 The image above is from another website called CashOg, and it's doing the exact same thing.
There are plenty of other out there as well.
Fake Testimonials
---
I know I already briefly went over this, but I really want to drive it home.
Both the written and the video testimonials are completely fake.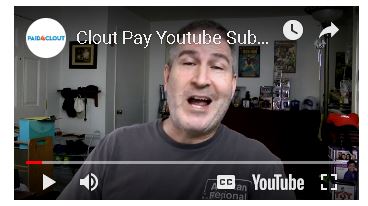 As proof I was able to find a handful of the people from the video testimonials on a website called Fiverr.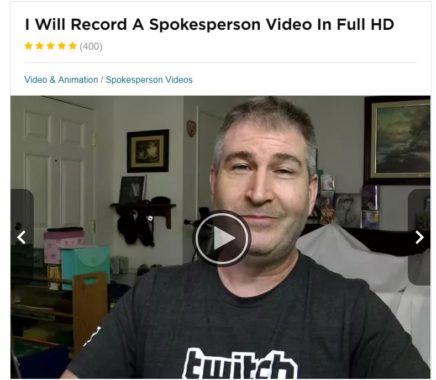 Is Clout Pay / Paid4Clout A Scam?
---
Both Clout Pay and Paid4Clout are the exact same thing, and they are both scams.
Their main goal is to get your information so that they can sell it to the highest bidder.
They will not pay you the money that they owe you, and your information could get in the hands of anyone who's willing to pay.
This could lead to hacked accounts, loss of money and many other headaches for you.
I suggest you change your passwords as soon as you can.

Actually Make Money Online!
---
Believe it or not, there are plenty of companies out there that will actually pay you to get people to sign up for their service, or buy their products.
The only difference is that the person you get to sign up will actually have to spend some money.
Then you will earn a commission for getting them to sign up/make a purchase.
It's called affiliate marketing, and it's how I make my living online!
There's a lot more to it than you might think, which is why I suggest you get some training.
My Top Ranked Program gives you all of the training, tools, and support you need to succeed online!
---
Is Paid4Clout/ Clout Pay A Scam? What Do You Think? Let Me Know In The Comments Below!
---