In this quick review of Crypto Trade Book, I'll be going over exactly what it is, and telling you why I think you need to avoid it!
What exactly is Crypto Trade Book?
Let's find out!
Crypto Trade Book Review
---
Product: Crypto Trade Book
Website: cyrptotradebook.net
Price: Free ($250 Minimum Deposit)
Is Crypto Trade Book A Scam? YES!
Is Crypto Trade Book Recommended? No!
CLICK HERE TO LEARN ABOUT MY TOP RANKED PROGRAM!
What Is Crypto Trade Book?
---
Crypto Trade Book claims to be the "most advance auto trader" out there with an 85% winning rate.
They claim that all you have to do is deposit some money, set their trader to auto, and they'll make money for you.
Cryptocurrencies like Bitcoin and Ethereum have exploded over the past year or so, which has led to the appearance of a bunch of scams try to take advantage of it.
The truth is that this software doesn't really trade cryptocurrencies, it trades binary options.
Let's go over why you shouldn't trust them!
The Pros & Cons
---
I always try to be as fair as possible and find good things to say, but there nothing good to be said about this program.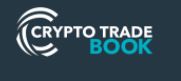 Pros:
Cons:
Claims Of Automation
You Don't Need A Broker To Trade
Binary Option Are Risky
No Information
Over the next few sections I'll be giving a bit more detail about what exactly I mean with the points listed above.
Claims Of Automation
---
Doesn't the idea of being about to simply sit back and make money without doing anything sounds great?
They claim that their auto trader wins 85% of the time which basically means that you would make money by doing absolutely nothing.
Well in reality, that's simply too good to be true.
I make my living online, I've been reviewing online money making products for years now, and I've never found a single product that claims to be completely automatic to be real.
You Don't Need A Broker To Trade Cryptocurrenies
---
One huge red flag is the fact that you have to invest a minimum of $250 into an account with a broker.
If you've ever traded or dealt with Cryptocurrencies before you should know that all you need is a wallet like Coinbase for example.
The fact that you need a broker, and to deposit $250 tells me that this is actually just a binary options trading program in disguise.
No Information
---
Another shading thing about Crypo Trade Book is that fact that there is absolutely no information about it.
I've reviewed hundreds of programs and I've been able to find information about the creators and the company it's self when it comes to legit ones.
However with this one, there is none of that information. The creators are completely anonymous because they know they are scamming people.
Binary Options Trading Is Risky
---
Trading binary options is actually something that I never recommend to my readers, and in this section I'll briefly be going over why.
First off, you need to understand how binary options trading works.
Basically you'll bet a certain amount of money (let's say $50) that a certain stock with either rise or fall in a set amount of time. (usually a couple minutes)
If you guess it correctly, you'll win somewhere between 60-80% of the money that you bet, but if you're wrong you lose 100% of it.
You stand to lose more if you lose than you stand to make if you win.
That means that even if you win 50% of the time, you'll still lose more money than you gain.
With that being said, it's important to point out that there is simply no software out there that will be able to guess when a stock will rise or fall within a few minutes.
There are a lot of people out there who will claim a certain software can, but it's impossible.
Some of them are really convincing, so convincing that I even fell for a couple in the past, but don't be fooled, you'll lose your money.
Binary options trading is simply guessing and gambling.
Is Crypto Trade Book A Scam?
---
Even though I didn't actually invest $250 to try Crypto Trade Book, there still isn't a doubt in my mind that it's a scam!

I used to believe in Binary Options trading, and I even invested in a couple of the more legit seeming ones, and I never made a single cent. There are a lot of people out there who claim they work, but they are all simply out there to take your money.
You obviously don't have to believe me, but don't say you weren't warned. Also do not trust the Demo Account, scams like this use fake demos to make it seem like you would've won when you actually lost!
Some other similar scams you should avoid: Crypto Edge System,  Crytpo Genius, Crypto Money Maker and Crytpologic Bot!
A Much Less Risky Way To Make Money Online
---
If you are interested in making money online, and willing to actually put in a good amount of time and effort then I have a suggestion for you.
My Top Ranked Program has helped me build up and online income that has allowed me to quit my job and work completely from home!
They give you all of the proper training, tools, and support required to create an income online.
If you are interested in learning more, you can…
---
Is Crypto Trade Book A Scam? What Do You Think? Let Me Know In The Comments Below!
---