In the quick DailyBreak Review I'll be going over what you need to know before joining, and answering the question "Is DailyBreak A Scam?"
There are some scam websites out there that create gossip articles to get your attention, and then try to scam you out of money.
DailyBreak claims to pay you for various things such as reading articles, playing games, and doing other things.
Are all of these claims true, or are they trying to scam you in some way?
Let's dive in and find out!
DailyBreak Review
---
Product: DailyBreak
Website: www.dailybreak.com
Price: Free To Join
Is DailyBreak A Scam? NO!
Is DailyBreak Recommended? To Some!
CLICK HERE TO READ ABOUT MY TOP RANKED PROGRAM!
What Is DailyBreak?
---
DailyBreak is a website that has various articles such as top tens, and celebrity gossip.
You can actually earn points for doing various things on their websites, and then exchange them for prizes!
It is a legitimate company, and a decent way for you to make some extra cash online.
In this review I'll be going over both the good and bad things that you might want to know before joining!
CLICK HERE TO FIND OUT WHERE I LEARNED HOW TO MAKE A LIVING ONLINE!
The Pros And Cons
---
I like to list out both the good and bad things in one place so you can get a bit of an overview!
Pros:
You Can Make Money And Get Prizes
Easy To Do
Relatively Fun
Cons:
Points Aren't Worth Much
Takes A Lot Of Time
Won't Make Much Money
Over the next few sections I'll give a bit more detail about what I mean with the points listed above!
How DailyBreak Works
---
It's honestly not too difficult to understand how the system works, and what you have to do.
You can simply watch this short video to get a general understanding of how the website works.
See, it's pretty simple.
You just do things like read "gossip" articles, news articles, play games, comment and do other things to earn points.
The points that you earn can then be used to redeem gift cards, enter sweepstakes, and other prizes!
The Points System
---
Each article your read or activity you do you will be given a certain number of points.
For example, the articles on their website will be worth like 4 or 5 points if you read through them.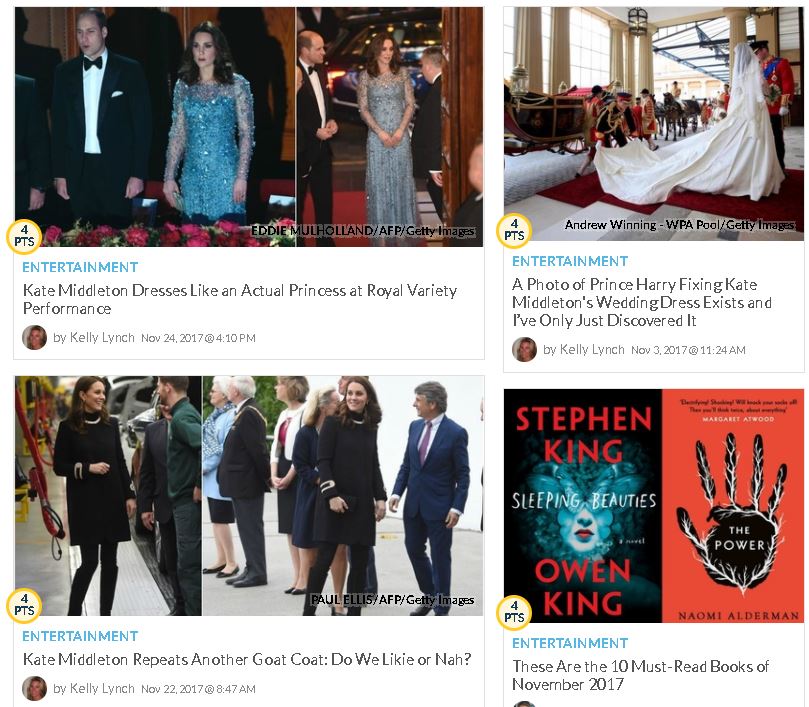 You'll also be able to do daily spins that accumulate as you continue to visit the website.
Once you reach a certain number of points you'll be able to use them for various things.
For example, if you have 50 points you can enter in to win this $25 gift card to Burger King!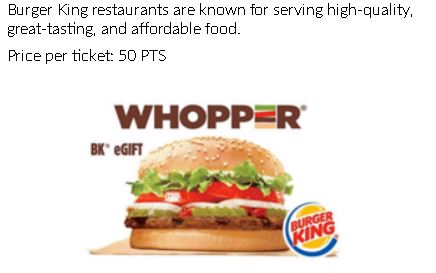 You can also cash in your points for Amazon Gift Cards, however as of right now a $5 gift card will cost you 10,000 points.
Which is the real downside.
How Much You'll Make
---
In reality, you simply aren't going to make much money from this website even if you spend a lot of time on it.
It's even possible to lose out on thousands of points that took you hours or even days to get.
Most of the amazing things you can get like TV's, and other electronics are done through drawings.
So you could put all you points into trying to win things, and come out empty handed.
Who DailyBreak Is For
---
DailyBreak is simply for the people who they target the most. They are for people who do those tasks anyways.
If you are someone who consistently reads those types of articles, and plays online games.
You might as well try to win some prizes while you're at it!
If you are someone who is looking for a way to make extra money online, there are better ways to do it!
Is DailyBreak A Scam Or Worth It?
---
DailyBreak is a legitimate company that can give you the chance to earn money and prizes online.
There are people who claim it's a scam because it takes a lot of time and effort to get the points that you might just lose away in a sweepstakes.
Which is true, but in my opinion that does not make it a scam!
Whether it is worth it or not depends on who you are. If you like completing their tasks for fun, go ahead.
However I honestly wouldn't say it's worth it if you don't do that stuff in your free time anyways.
A few other similar websites you can look into are: Daily Rewards, Level Rewards, and Earnhoney!
What I Recommend
---
If you are looking for a way to make notable amounts of money online, then I have a suggestion.
My Top Ranked Program, will show you how to make potentially life changing amounts of money.
If you are someone who is willing to put in work during their breaks, then you can succeed.
Since joining their program I have made enough money online to quit my job and work completely from home!
If you are interested in learning more, you can…
---
Is DailyBreak A Scam? What Do You Think? Leave Me Any Questions Or Concern In The Comments Below!
---