In this quick review of Discover The Plan (discovertheplan.com) I'll be going over exactly what it is, and giving you several reasons why you should avoid it.
Will you actually be able to make $490,600? Or are they just trying to get your money?
Let's jump in and go over the main things you need to know!
Discover The Plan Scam Review
---
Product: Discover The Plan
Website: discovertheplan.com
Price: $97 + Thousands in Up-sells
Is Discover The Plan A Scam? Debatable
Is Discover The Plan Recommended? No!
CLICK HERE TO LEARN ABOUT MY TOP RANKED PROGRAM!
What Is Discover The Plan?
---
Discover The Plan claims to be a system brought to you by a man named Ron Porter.
Apparently it's a "weird online trick" discovered by an 8 year old girl, that will make you thousands of dollars online.
The sales video claims that all you have to do is sign up, follow some easy instructions, make a few clicks, then you'll be rich.
As amazing as it all sounds, it's simply not true.
You absolutely should NOT trust anything that is said within this sales video or on the sales page.
Throughout the rest of this review I'll be exposing several lies, and a bunch of misinformation giving by this borderline scam!
The Pros & Cons
---
I always try to be as fair as possible to every program I review, and come up with both good and bad things to say about it.
Pros:
Leads Into A Semi-Legit Program
Cons:
Unrealistic Claims
Just Like Other Scams
Fake Testimonials
It's A Different Program
It Could Be Anything
Over the next several sections I'll be going further in depth about all of the points that I listed out above.
Unrealistic Claims
---
This is something that I see constantly in scams that I've reviewed in the past.

They claim to have an incredibly simple way to make thousands of dollars online in no time, without having to do any real work.
While it would be amazing to be able to make $5,000+ this month just from clicking a few buttons, that's simply not going to happen.
Don't get me wrong, it is absolutely possible to make good money online, I even make a living online.
However you're going to have to put in a good amount of time, and effort into achieving it.
Any program that tells you that you can make thousands of dollars in a month is either a get-rich-quick scheme or it will require you to invest and risk thousands of dollars.
Just Like Other Scams
---
When I say "just like other scams" I don't just mean similar to other get-rich-quick schemes, I mean that it's almost exactly like some other scams.
In the past couple months I've come across scams like Ecom Cash Code, Get This Plan, and Money Miracle.
As you can see in the picture below, they all look incredible similar to Discover The Plan.
The only real difference between them is that they have different names, and tell different stories of how and who is making the money.
In some of them it's an 8 year old who discovered it, and in one of them they even claim that you'll be getting free money from the Vatican!
They just make wild claims to get you excited to give them your money.
Don't fall for it!
Fake Testimonials
---
Another thing I want to point out is the fact that all of the video testimonials within the sales video are completely fake.
There are a couple of ways that I know they are fake.
Firstly, these exact same testimonials have been used in the other scams that I listed out in the section above.
The picture below is from Money Miracle, and it's the same testimonial from Discover The Plan.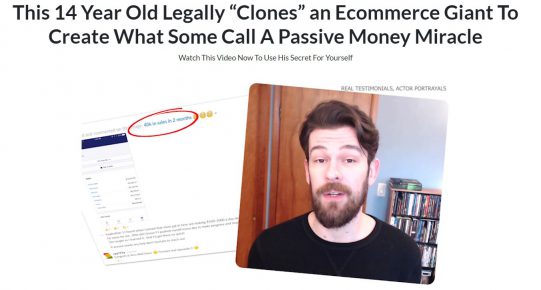 Secondly, I recognized at him from a website called Fiverr, that allows people to get paid for completing various tasks.
He gets paid to be a spokesperson for various things on the internet.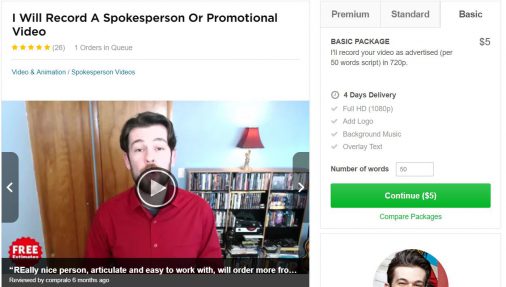 What You'll Be Paying For
---
As it turns out, Discover The Plan isn't even a program, it's simply a sales funnel.
That means that the entire thing was set up to get you to sign up for a completely different program.
My guess is that when you pay the money you'll be signed up for a system called My Ecom Club.
My Ecom Club is technically a legit program that helps you create your own online store.
However it is absolutely NOT something that I recommend for several reasons that I go over in depth in my review of it.
The main thing you need to understand is that the $47-$97 is just to get your foot in the door, you'll eventually have to cough up $2,000+ to move on through the training.
It Could Be Anything!
---
Now just because other people have been signed up for My Ecom Club doesn't mean that's what you'll get signed up for.
Discover The Plan is set up in a way that they will be able to funnel you into whatever program they feel like.
Notice how they don't give any specific information about what you'll be doing, or what you'll be getting?
It's intentionally kept vague in case they want to swap out the recommended products whenever they want to.
Your best bet is to simply not go through them, and find a legitimate program to sign up for on your own.
Is Discover The Plan A Scam?
---
I've decided to list Discover The Plan in the "Debatable Scam" category for the sole reason that it might funnel you into a semi-legitimate program.
However, all of the lies, misinformation and vagueness of it lead me to suggest that you avoid it at all costs.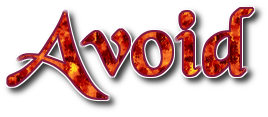 Even if it does sign you up for My Ecom Club, you could be conned into giving them thousands of dollars for something that isn't what you paid for.
Actually Make Money Online!
---
If you're interested in making money online, and you're willing to put in plenty of time and effort, I have a suggestion for you!
My Top Ranked Program gives you all of the training, tools, and support you need to succeed online!
Since joining their program I've been able to make enough money online to quit my job and work completely from home.
If you're interested in learning more, you can…
---
Is Discover The Plan A Scam? What Do You Think? Let Me Know In The Comments Below!
---