In this quick review of My 7 Figure Nest Egg I'll be going over exactly what it's about, and telling you whether I think it's a scam or not.
Will actually be able to build a $1 Million nest egg, or are they just trying to get your money?
Let's dive in and find out!
My 7 Figure Nest Egg Review
---
Product: My 7 Figure Nest Egg
Website: my7figurenestegg.com
Price: $49 + Up-sells
Is My 7 Figure Nest Egg A Scam? Not Really
Is My 7 Figure Nest Egg Recommended? Not Really (I'll Explain)
CLICK HERE TO LEARN ABOUT MY TOP RANKED PROGRAM!
What Is My 7 Figure Nest Egg About?
---
7 Figure Nest Egg claims to be an online money making training program brought to you by a woman named Jill Veverka.
Jill is a 66-year old retired school teacher, who has been able to build an online business that has helped her travel the world and check off her buck list.
At least that's what she claims on her sales page. So is any of that true, or is she just lying to get your money?
Well as far as I can tell, her story is true. However there is a lot of information you're going to want to know before trying to follow in her steps.
Let's jump in.
The Pros And Cons
---
Let's go over some of the good and bad things I've found about My 7 Figure Nest Egg.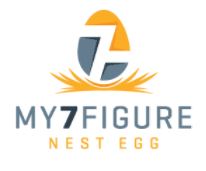 Pros:
It's possible To Make Money With The System
Decent Training & Tools
No Ridiculous "Scammy" Red Flags
Cons:
Re-branded version of another product
Expensive Up-sells
Over the next few sections I'll be going over exactly what I mean with the points I listed out above.
What My 7 Figure Nest Egg Is About
---
After purchasing into My 7 Figure Nest Egg you'll soon learn that you are actually signing up for a program called MOBE.
MOBE (My Online Business Education) is a legitimate online money making business, however there are some major downsides to it that I'll go over here.
First off, they do have decent training that can help you make money online, however the training revolves around getting other people to join the same program you just signed up for.
That's what Jill is doing, she created My 7 Figure Nest Egg as a way to appeal to her own audience, and get them to sign up for MOBE.
Personally I don't think there is anything wrong with this because she doesn't try to mislead you into joining.
She is honest about what it takes and she doesn't make crazy lies like "you'll make $10k in your first month" or something like that.
Even though that is exactly what many MOBE members will to in order to get you to join.
The Expensive Up-sells
---
This is the most important thing that you need to know before shelling out the $49 to join the system.
The $49 is just a small fraction of the amount of money you'll have to spend if you want to make the type of money that Jill talks about making.
You know how you'll be making money by getting others to join and pay for MOBE's products? Well keep in mind that you'll have to purchase those products first.
Here are the membership levels, and just some of the prices you'll be paying.
Silver = $2,497 + $27/month
Gold = $4,997 + $64/month
Titanium = $9,997 + $121/month
Platinum = $16,667 + $198/month
Diamond = $29,997 + $295/month
So yes it will be possible to make $1,250 to $20,000 commissions, however you'll have to pay a lot more than that if you want the ability to do so.
Is My 7 Figure Nest Egg A Scam?
---
I personally don't consider My 7 Figure Nest Egg Or MOBE to be a scam. However it is certainly incredibly expensive, which is why I don't recommend it to my readers.

I can't make the decision for you whether or not you join. However I just want to make sure you have the entire picture.
It is possible to succeed with MOBE, but it's harder and much more expensive than their members make it out to be.
Just scroll down to the bottom of their sales page, and click on the income disclosure. You'll see that a majority of their members make under $61 per month. Odds are that they spend much more than that per month as well.
Make Money Online WITHOUT Risking Thousands!
---
If you are interested in making money online, you don't have thousands of dollars to risk, but you are willing to put in time and effort, then I have a suggestion for you.
My Top Ranked Program has helped me create an online income that has allowed me to quit my job, and work completely from home!
They have all of the training, tools, and support you need, and it's even free to try it out and get started.
If you are interested in learning more, you can…
---
What Is My 7 Figure Nest Egg? Is It A Scam? What Do You Think? Let Me Know In The Comments Below!
---