In this Full The Job Quitter Club review I'll be telling you everything you need to know about it.
Including giving 7 good reasons why you should completely avoid it altogether!
Will you be able to make $500 per day with it? Will you be able to make any money at all?
I'll be answering those questions and many more within this review, so be sure to stick around!
I've reviewed hundreds of online money making systems, if you're interested you can click here to learn about my top ranked program!
The Job Quitter Club Scam Review!
---
Program: The Job Quitter Club
Website: job-quiter.club
Price: $47 + Up-sells
Is The Job Quitter Club A Scam? Debatable (I'll Explain)
Is The Job Quitter Recommended? NO!
CLICK HERE TO LEARN ABOUT MY TOP RANKED PROGRAM!
What Is The Job Quitter Club?
---
The Job Quitter Club claims to be an amazing new online money making system created by a guy named Richard Harper.
Richard claims that he is only accepting 100 people into his incredible training system.
He also claims that he was just a regular guy who found a "proven trigger that forces money into your bank account"
Everything that he says in the sales video sounds really good.
But you know what they say about something that sounds too good to be true…
Is The Job Quitter Club Legit?
---
When it comes down to it, I certainly wouldn't consider The Job Quitter Club to be legitimate for several reasons I'll be getting into shortly.
I would personally consider it to be a get-rich-quick scheme.
It basically promises you the entire world, without delivering on those promises.
They use a bunch of shady sales tactics to try to get you to buy something, that's not anywhere near as good as they claim.
Let's get into the reasons behind my opinion.
The Pros & Cons
---
It's time to take a minute to go over some of the good and bad things about this system.
Pros:
Affiliate Marketing is a legit way to make money online
You'll get some basic, but low quality training
Cons:
Unrealistic Income Claims
Claims Of Incredible Ease
False Scarcity
Up-sells
Fake Creator
Similar To Other Scams
Various Other Reasons
Throughout the rest of the review I'll be going further into detail about all of the points listed above.
#1: Unrealistic Income Claims
---
Within the sales video "Richard" basically makes it seem like you're going to get rich overnight.
While simultaneously claiming that his system is not a get-rich-quick scheme.
One of the opening statements of the first sales video is that you'll be able to quit your job in a month.
While that might not technically be overnight, it's pretty close to it when it comes to the online world.
It would certainly be nice to start making 5 figures per month right away, but that's not going to happen.
Making good money online is 100% possible, it's just not going to happen overnight or in a month.
#2: Claims To Be Incredibly Easy
---
This ties closely in with the point I was making above.
Making money online simply isn't as easy as they are trying to make it seem in the video.
Don't get me wrong, it's certainly possible to do if you find the right training program, but it's not like pushing a button.
They try to make it seem like they found a secret method that isn't like anything else, anyone else is using.
Well that's not true.
They will be showing you the same methods that other marketers use, and those methods either take plenty of time, plenty of money, or both.
#3: False Scarcity
---
This is another shady sales tactic that I constantly see used with get-rich-quick schemes like this one.
They claim that they are only accepting 100 people, then they're closing their doors.
While the truth is that no matter how many people sign up before you, they will always take your money.
They just claim this for the obvious reason of rushing you into buying something without researching it.
I hope that you're reading this review before giving them your money.
#4: Up-sells
---
Sure, it might be tempting to give up $47 on the off chance that this really will make you rich.
But there is one thing that you're gonna want to know first.
The $47 is just the price to get your foot in the door.
Systems like this always throw a bunch of other more expensive products at you as soon as you buy it.
They'll claim something like "if you want to make the big bucks, you'll want to buy this product too!"
Most of the times the up-sells will run up into the hundreds and sometimes even the thousands of dollars.
#5: Fake Creator
---
Whenever I write a review about a money making system, I try to do as much research about the creator as possible.
In this case I tried to find out just who Richard Harper really is.
Well as it turns out, I couldn't find anything out about him at all.
So I decided to try running the picture of him and his kids through a reverse image search.
And something very interesting popped up.
That's right, the supposed image of Richard and his family is just a stock photo from shutterstock.com.
This leads me to believe that Richard Harper is not the real creator of this system.
Which means that the real creator didn't want to give out their real name, or real story.
That's probably because they don't want to get any backlash for this scheme.
#6: Similar To Other Scams
---
Like I mentioned in the beginning of this review, I've written hundreds of reviews.
As it turns out, there are a ton of scams and schemes that look incredibly similar to The Job Quitter Club.
In fact, few years ago I even exposed a scheme called The Job Quitter System!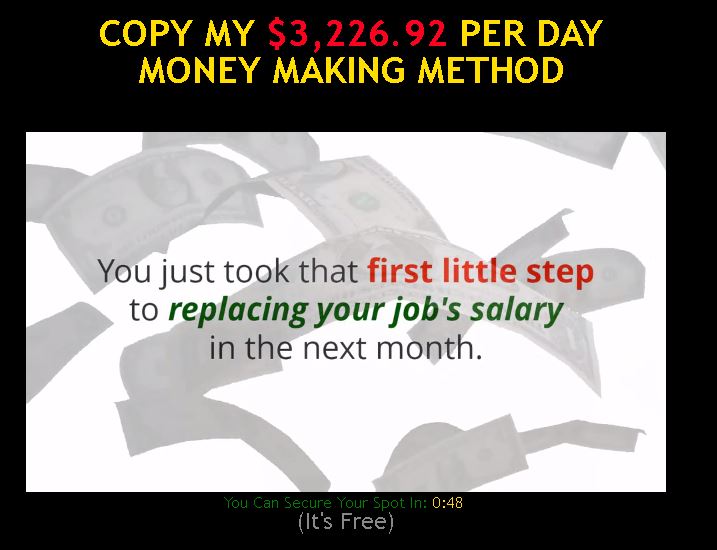 Guess what the supposed name of the creator of that system was… that's right Richard Harper!
My guess would be that this is the exact same system, just under a slightly different name.
#7: Various Other Reasons
---
To add on to the reasons to avoid The Job Quitter Club I have already mentioned, there are a ton of others.
For example, after putting in your email address you will most-likely start receiving tons of spam emails.
There is a good chance that if you are disappointed in the "program" you won't be able to get a refund.
As well as the fact that just about everything in the sales video is a complete lie.
Including fake payment proof, other obvious fake claims, and back story that is a complete lie.
Is The Job Quitter Club A Scam?
---
I know this isn't really a satisfying answer, but it's up to you to decide if you think it should be considered a scam.
On one hand, the entire sales page and sales video are full of lies, exaggerations, false information and other shady sales tactics.
While on the other hand, you will receive SOME helpful training.
The training is low quality, and won't be as good as they claim, and won't make you anywhere near as much money as they claim.
If any money at all.
So what do you think?
Do you consider it to be a scam? Or would you call it more of a shady get-rich-quick scheme?
Let me know in the comments below! I always try to respond!
Either way, I still strongly suggest that you avoid The Job Quitter Club!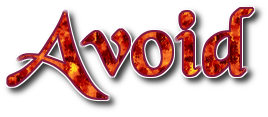 Get Real Affiliate Marketing Training!
---
Affiliate Marketing is a legitimate way to make money online, and I know that for a fact.
I know it because I actually us it to make my living online!
If you want to learn how to actually market online, I suggest you check out My Top Ranked Program!
They give you access to all of the training, tools, and support you need to make money online!
Not to mention it's completely free to get started!
---
Is The Job Quitter Club A Scam? What Do You Think? Let Me Know In The Comments Below!
---