There are a lot of scam websites out there that claim to be legitimate paid survey websites. Is Toluna Survey a scam website? Or will you actually be able to make good money with them?
In this review I'll be going over everything you need to know about Toluna Surveys before you join their website!
Toluna Survey Scam Review
---
Product: Toluna Surveys
Website: us.toluna.com (Different For Other Countries)
Price: Free
Is Toluna Surveys A Scam? No
Is Toluna Surveys Recommended? No
CLICK HERE TO READ ABOUT MY TOP RANKED PROGRAM!
What Is Toluna?
---
Toluna is an online marketing research company. They pay members of their website money to take surveys and answer polls.
They then get paid by various companies for the information that they collect through their surveys.
The do this to help companies who are looking to increase the quality of their products and services.
Getting Started
---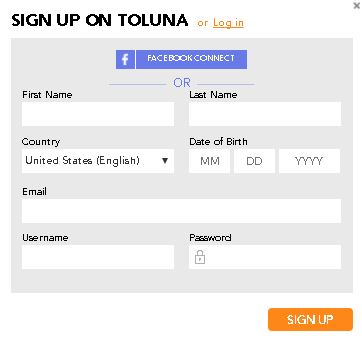 It's pretty simple if you want to get started within their community. First you simply have to create an account.
This will require some information such as your name, country, birthday, and email address. Nothing too invasive.
You can either do this through their website, or through their App that can be downloaded from the App Store or Google Play.
The next step will take a little more time and information.
This is where you will have to answer some questions about yourself. This is important because this is how they choose what surveys to send you.
Companies want information from surveys that are specific to the demographic that they are targeting.
Now that you've created your account and told them about you, you're now ready to start taking surveys.
The Surveys
---
These surveys will normally take between 15 and 20 minutes.
The first few questions of the survey will be to determine if you're in the right demographic. If you are not, you will be disqualified from the survey.
This is why it is important to fill out the information about yourself accurately. They'll just keep sending you surveys you don't qualify for if you don't.
You can find these surveys in you invitations within your inbox.
They mostly consist of fairly easy to answer multiple choice questions.
The Rewards And Money
---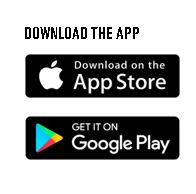 Points System
The way that it works is with a points system. For each survey that you take you will earn a certain number of points. (usually 1 to 4,000)
You will have to earn 3,000 to earn the equivalent of $1.
These points can then be used in exchange for cash or other rewards.
An Example
Let's say that every survey that you take is 3,000 points, which is high. That means that you'll earn $1 per survey.
If each of those surveys is 20 minutes long, you'll be earning about $3 an hour. And that's not including time in between surveys, and other things that take time.
Payment
Once you have reached an appropriate number of points you will then be able to cash out.
You'll have the option to exchange them for various gift cards for places like Amazon and other big retailers.
You will also have the option to have the money sent to your PayPal account, or get a check in the mail.
Problems With Toluna
---
When it comes to Toluna, you'll hear most of the same complaints and problems that you hear from other survey sites.
You simply just can't make that much money with them.
Making $1 – $3 an hour for work just isn't that appealing to many people.
You also need to keep in mind that you'll have to be in it for the long haul if you're going to start.
The minimum cash out amount is $20, so you'll be spending quite a few hours doing this if you want to be able to get your money.
Some of the gifts and other rewards can be cashed out for less though.
Is Toluna Survey A Scam?
---
No Toluna Survey is not one of the scam survey sites that won't pay you.
They are actually a legitimate survey company that will pay you the money that you earn with the surveys.
With that being said, you won't be able to make much money at all with this system.
I honestly never recommend survey websites because there are other places to make a lot more money online!
However if you are set on doing surveys I would recommend a place like Swagbucks, or maybe even Clickworker where you can earn for doing other things as well.
The Best Way To Make Money Online
---
Did you know that many companies will pay you to get people to go to their website and make a purchase?
Companies like Amazon, Target and many others will pay you for helping them make sales from their websites.
You can make a lot of money doing this, and I know that because that's how I make my living online.
Anyone can succeed at doing this as long as they get the proper training, tools, and support.
You can get started for free with all three of those things in the same place I got started.
If you are interested in learning more, you can…
---
What Do You Think About Toluna Survey? Is It A Scam Or Waste Of Time? Let Me Know In The Comments Below!
---