I received an email from an affiliate claiming that I would be able to make thousands of dollars with Top Tier Side Income, so I wanted to see if that was true.
Will you actually be able to change your life for just $7?
Let's jump in and find out!
Top Tier Side Income Review
---
Product: Top Tier Side Income
Website: toptiersideincome.com
Price: $7 + Expensive Up-sells
Is Top Tier Side Income A Scam? Debatable
Is Top Tier Side Income Recommeded? No!
CLICK HERE TO LEARN ABOUT MY TOP RANKED PROGRAM!
What Is Top Tier Side Income?
---
Top Tier Side Income claims to be a 21 step online training program that will help you earn huge commissions and large amounts of money online.
It is just $7 to get started and claims to include the following things:
21 Step Program
Done-For-You sales funnels
Done-For-You High-Ticket sales
Done-For-You product fulfillment, payment processing and customer support
Personal 1-on-1 Coaching
They claim to give you everything you need to have a successful online business that brings in lucrative commissions.
Is any of that true or is it just all smoke and mirrors?
The Pros & Cons
---
Let's go over some of the good and bad things I could find out this system.

Pros:
It's Possible To Make Money
Possible Large Commissions
Easy To Follow Training
Cons:
Misleading Information
Only Learn To Promote Their Products
Incredibly Expensive
Lots Of Complaints
Over the next few sections I'll be going into detail about the points I listed above.
The 21 Step Training
---
The training that you get is actually well put together and contains a lot of information, however it is not perfect. I'll get into that shortly.
The 21 steps are:
Secrets of Millionaire Internet Marketers
Getting Paid Up To $49,850 For Making One Sale
How Millionaires and Billionaires Think Differently Than The Masses
Choosing Your Million Dollar Niche
The Second Best Business Model In The World
The Ultimate Business Model For Creating Your  First $100,000 in Commissions Online
The Single Most Important Process in Your Entire Business
How To Quickly and Easily Get Paid You High Ticket Commissions With MOBE
Turning You Business Idea Into The Biggest Payday or Your Life
Setting Ambitious Revenue Targets
Becoming A Product Of The Product
Understanding The Selling Systems MOBE Has In Place To Get You Paid
How To Get Access To Large Quantities of Cash
MOBE Rewards: Giant Checks, Gold Bars, Piles Of Cash, Cars, etc.
Residual Income Streams And Passive High-Ticket Commissions
Promotion Secrets
 The Fortune Is In The Follow-Up
Branding Secrets Of The Top Earners
Exit Strategy: Your Big Payday And How To Turn You Knowledge Into A Lucrative New Business
Your Own Million-Dollar Mentor
Making More Money With Less Effort In You New MOBE Consultant Business
So that's a lot of training, however there are a couple things I want you to focus on and I'll go over those in the next sections.
Misleading Information
---
As you may have noticed when reading through the steps of the training, a few of them mention MOBE aka (My Online Business Education/Empire)
MOBE is a huge online company that is sold under many different names like Laptop Lifestyle System; in this case it is being sold as Top Tier Side Income.
No matter what name is goes by, it will always be the same training and the same system.
With that being said, it's important to understand exactly what the training covers.
The training actually simply covers how to get other people to join MOBE as well and pay for their extremely high priced items.
Their training doesn't help you set up your own unique online business, it just helps you sell their training and other products.
While it is possible to make money doing this, it's going to be expensive.
The Price Of Top Tier Side Income
---
This is the most important thing you need to be aware of before signing up for their system; it's incredibly expensive.
In the sales video they do tell you that you need to spend more money on advertising and things like that; however, they leave out the main expenses.
While it is possible to make $49,850 commissions, you'll have to first pay much more than that.
What they don't tell you is that before you can make any commissions from their products, you have to first purchase that product.
Here are their membership prices:
Silver = $2,497 + $27/month
Gold = $4,997 + $64/month
Titanium = $9,997 + $121/Month
Platinum = $16,667 + $198/Month
Diamond = $29,997 + $295/Month
Those are their different levels of membership, and those are the prices you'll have to pay before you can make the huge commissions they brag about.
There are also other expensive up-sells and items you can buy and sell.
Complaints About MOBE
---
It's not too difficult to find a bunch of people who have lost a lot of money trying to make MOBE work.

Check out this page right here and read through more of the terrifying complaints and comments.
Of course you can almost always find complaints from unsatisfied customers for just about any program out there, but the main difference is that some of these customers lost thousands of dollars!
Is Top Tier Side Income A Scam?
---
The fact that it is actually possible to make money with this system, and there are people out there who make a lot of money with it is the only reason why I don't consider this a scam.
With that being said, there are a whole heck of a lot of people out there who have lost their life savings and would completely disagree on me with that.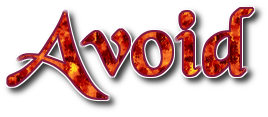 I personally recommend that you avoid Top Tier Side Income mainly because you will have to shell out an incredible amount of money before you'll even stand the chance of making the amounts of money they brag about.
Make Money Online WITHOUT Shelling Out Thousands
---
If you are interested in making money online without having to shell out thousands of dollars then I have a suggestion for you.
It's take plenty of time and effort, but if you're willing to work it's actually possible to make good money online.
My Top Ranked Program has helped me make enough money online to quit my job and work completely from home.
It's incredibly affordable, and even completely free to get started!
If you are interested in learning more, you can…
---
Is Top Tier Side Income A Scam? What Do You Think? Let Me Know In The Comments Below!
---