---
Within this Viral Video Commissions review I will let you know whether the program is worth it or if its a total waste of time.
Viral Video Commissions Review
---
Product: Viral Video Commissions Review
Creator: Dan Ashendorf
Website: Viralvideocommissions.com
Price: $7 + Up-sells
Verdict: Avoid
Click Here To Read About My Top Ranked Online Money Making Program!
What Is Viral Video Commissions?
---
Viral Video Commissions is a step-by-step over the shoulder video training guide that shows you how to use other people's viral videos to make yourself money.
It revolves around stealing the videos of other creators and using them as your own to get traffic and sales.
Pros and Cons
---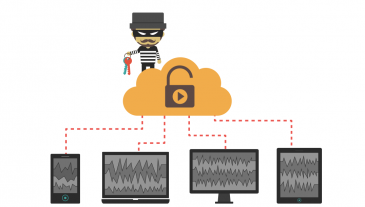 Pros:
Possible to make money
Videos are easy to follow
Cons:
Basically Illegal
Isn't as easy as they make it seem
Barely any support
Up-sells
Up-sells
---
After you spend the $7 and commit to trying this thing out, you will be hit with several more expensive offers.
Up-sell #1: Done For You Shortcut($27)
WP Vidz Commissions Pro, 20 DFY Products, 250 Campaigns, 250 Facebook Groups + Pages.
Up-sell #2: Done For You Package($37)
50 Royalty free videos, Viral Video template, WP Theme, DFY Articles, Premium FB timline covers, Facebook Ad Images, 100 + Royalty Free Images, 110 royalty free songs, website graphics, privacy policy.
Up-sell #3: Resell Rights($67)
Rights to resell the product
Up-sell #4: Done For You Setup($197)
The entire setup is basically done for you.
If you decide to purchase all of the up-sells at full price you would end up spending over $300.
Personal Thoughts
---
I personally don't want anything to do with this program and I'll tell you why.
When it comes to using other people's videos, the law around that becomes very fuzzy. Especially in the United States.
Using other people's videos without permission for financial gain is legal under certain circumstances, however I am not a lawyer and I don't fully understand it.
I have heard about several YouTubers being sued, even when they were doing it legally.
The problem is that the law is very unclear, and it takes a judge to decide whether you were doing it legally or not.
If you get sued, you will have to pay a lawyer and for other legal fees even if you are innocent.
We're talking thousands of dollars here.
If you want to risk it, that's up to you. I just want make sure you know to do your research and know what you might be getting yourself into.
Conclusion
---
Stealing and reusing viral videos may work and make you money, but when it comes to the law, I personally wouldn't take the chance.
If you don't have expressed and written consent to reuse a video, if it's not royalty free, I would suggest not using it.
That's why I personally recommend that you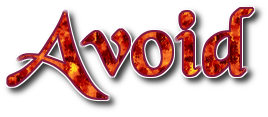 Viral Video Commissions.
What I Recommend
---
If you are looking for a legitimate and 100% legal way to make money online, then I suggest you read about my #1 recommended program!
I used the training they offer to create a full time online business, and quit my day job.
---
If you have any questions or concerns, please let me know in the comments below!
---