In this review of Your Freedom Mentor I'll be going over everything you need to know before making a decision about joining.
Will you really make $1,000+ a day, or are they just trying to scam you?
Let's take a look and find out!
Your Freedom Mentor Review
---
Product: Your Freedom Mentor
Website: yourfreedommentor.co + Others
Price: $37-$67
Is Your Freedom Mentor A Scam? YES!
Is Your Freedom Mentor Recommended? NO!
CLICK HERE TO LEARN ABOUT MY TOP RANKED PROGRAM!
What Is Your Freedom Mentor?
---
Your Freedom Mentor claims to be a new online money making system that can help you make $1,076.74 per day.
It claims to have been created by a woman named Meaghan Harper, and apparently she is only taking in 45 people.
Supposedly her team has already built you an incredible website that is bringing in tons of traffic and money, and all you have to do is activate it.
Does that sound too good to be true?
Well that's because it is…
What Is Your Freedom Mentor Really?
---
As it turns out Your Freedom Mentor is just a scam that is just throws out lie after lie in order to get your money.
Basically all of the claims they make are complete lies.
Withing this review I'll be proving to you that the sales video is full of lies, and giving you 6 reasons why you should completely avoid it.
I recommend that you hold on to your money and give my Top Ranked Program which is completely free to start with.
The Pros & Cons
---
Okay, let's take a minute to list out both the good and bad things about this program before I start tearing it apart.
Pros:
Cons:
Just Another Scam Renamed
Unrealistic Income Claims
Limited Positions Lie
Fake Creator
Fake Testimonials
The Disclaimer
Throughout the rest of the review I'll be taking the time to go more in depth about all of the points that I just listed out above.
#1: Just Another Scam Renamed
---
The second I arrived at the Your Freedom Mentor sales page I immediate recognized it as another scam that I reviewed in the past called Seven Figure Profit Code.
Originally I thought maybe they just used the same website template to make this scam, but then I started watching the video.
The video is the exact same video, they just swapped out the name of the "program".
I know that for a fact because if you wait for the timer to countdown after the second video this pops up.
It appears that forget to change out the name of the program on this "add to cart" button.
#2: Unrealistic Income Claims
---
Even though this system is just copy and pasted from another scam, I still want to take the time to point out everything that's wrong with it.
First off, the sales page makes ridiculously unrealistic income claims when it come to making money online.

The idea that you can just join this system, and automatically start making $1,000+ per day is completely ludicrous.
While it is certainly possible to make good money online, it's not going to happen overnight, and certainly not the way they claim.
They claim that all you have to do is activate your pre-built website, and you'll start bringing in money automatically.
The truth is that there aren't any push button methods to making money online.
If you want to make money you're going to have to put in a good amount of time and effort.
#3: Limited Positions Lie
---
Another thing I want to make sure you understand is that there are not a limited number of position for this program.
They just claim that in order to add a since of urgency in hopes that you'll sign up without thinking about because you're scarred to miss out.
In reality, no matter how many people sign up for this "system" before you, they will always be happy to take your money.
#4: Fake Creator
---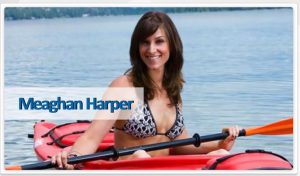 As it turns out, the person who supposedly created this entire "system" isn't actually Meaghan Harper.
Meagan Harper is just made up name that has been used in this scam, and a few others that I've reviewed in the past.
The real creator just uses stock images of a random woman, so that they don't actually have to attach their real name and face to this scam.
#5: Fake Testimonials
---
It can be really convincing when you see a bunch of video testimonials from past members claiming that they make tons of money.
That's why the creator went out of their way pay some actors to make fake testimonials for the program.
I know this because I've seen these actors in various other videos for scams, and I found them on a website called Fiverr offering to make videos.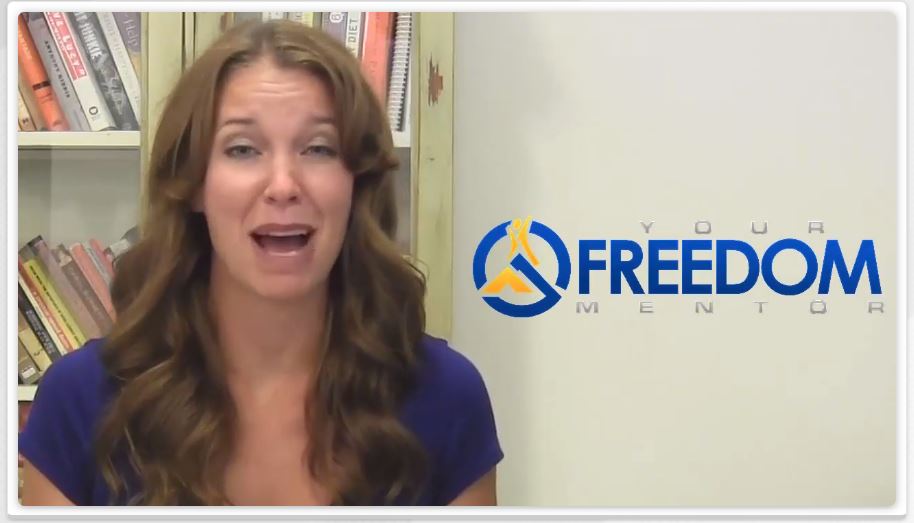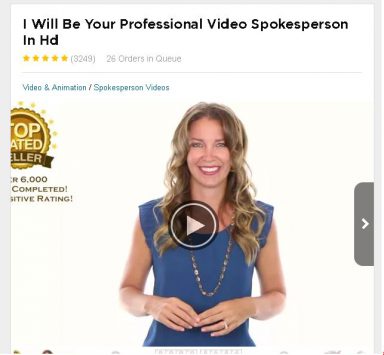 #6: The Disclaimer
---
If you've made it to this point in the review and for some reason you're still not convinced that you shouldn't purchase this product, I have one more thing.
If you scroll down to the bottom of the sales page and take a minute to read through the disclaim you might see something that's interesting to say the least.

I took the liberty of highlighting the most interesting part which reads, "The typical purchaser does not make any money using this system"
Regardless of whether you agree with me or not that this is a scam, you can't argue with the fact that they even claim that it doesn't work.
Is Your Freedom Mentor A Scam?
---
Personally I consider Your Freedom Mentor to be a scam, however there is one thing that could make me think otherwise, and that's the fact that you can get a refund.
The "system" is sold through a third party company called ClickBetter that allows customers to get a refund on products purchased through them.
That still doesn't change the fact that their sales page constantly lies, and misleads people into purchasing something that will be absolutely nothing like what they claim it is.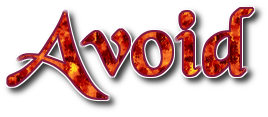 I strongly suggest that you avoid Your Freedom Mentor at all costs, it will honestly just be a waste of your money.
However if you did purchase it or decide to, please let me know what you think in the comments below!
Actually Make Money Online!
---
If you're interested in actually making money online, and you're willing to put in actual time and effort, then I have a suggestion for you.
My Top Ranked Program gives you all of the training, tools, and support you need to succeed at making money online.
It's free to get started, and since joining I've been able to make enough money online to quit my job and work completely from home!
If you're interested in learning more, you can…
---
Is Your Freedom Mentor A Scam? What Do You Think? Let Me Know In The Comments Below!
---