In this quick scam review of 7 Day Cash Money, I will be going over why the program is a scam, and why you should avoid getting sucked into it.
What Is 7 Day Cash Money?
---
7 Day Cash Money has been around for several years now, I mean I can find information on it dating all the way back to 2012.
Normally it would be a good thing that a system had been around for so long, but the problem comes with the fact that it looks exactly the same as it did back then.
In the internet world, you have to constantly grow and adapt to the times if you want to stay up to date and stay making money.
Heck, that's the case for any business at all.
Anyways, even the information that I found about this system from years ago all points to a scam.
What It Claims
---
Jean the creator claims that you will get the "Amazing Secret" that makes thousands of people rich everyday on the internet.
That "secret" literally just involves making money with the use of Google and Clickbank.
It is actually possible to make money from Google and Clickbank, but this system is not going to help you do it.
How It Works
---
The idea behind this "system" is not a new idea, and it certainly is not a secret.
You can make money online by getting people to click ads on your website, and by getting people to purchase products offered from places like Clickbank.
It is definitely possible to make money in the ways that they explain on the sales page.
The problem is that they are not going to give you the amazing method that they promise you.
Well they will give you the method, but it is not amazing, it's not secret and it won't work as good or be as easy as they claim it will.
The Problem
---
As I said before, this scam has been around for several years now.
Their system barely worked back then, and I guarantee it won't work very well now.
You aren't going to earn $25,000 within your first 3 months and I'll tell you why.
Yes you can make money by getting people to click ads from a website that you create, however that is getting much more difficult.
Let me ask you this, how often do you click on ads on a random website that you visit?
The average internet user is now trained to simply ignore most of the ads that are shown on websites.
Obviously it is still possible to make money this way if you have thousands or millions of people visiting your website on a regular basis.
The bottom line is that you can make money the way they say, but the system that they show you is not an amazing secret method that will make it easy for you.
You Can Make Money This Way
---
As I've said before, it is absolutely possible to make money the ways that they say in this system.
However, the system they use is outdated and is exaggerated.
I make my money online through the use of affiliate sales, and the training program that I used is actually amazing.
Their training is constantly updated, monitored and growing each and everyday by the incredible community there.
I recommend you check it out.
Conclusion
---
7 Day Cash Money is an outdated system that will not help you earn money.
The sales page is full of fake testimonials, over exaggerated claims of income and difficulty.
There is not doubt in my mind that you should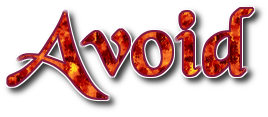 7 Day Cash Money at all costs.
Make Money Like Me
---
If you are looking to make legitimate money online then I suggest you get some Legitimate Training!
The training offered at my #1 recommendation lead me to make enough money online to quit my day job, and spend most of my days doing whatever I want.
I suggest you check them out if you have the desire to work from home, and to be your own boss.
---
If you have any questions or concerns,  please let me know in the comments below!
---