In this Quick Club Cash Fund Review I'll be going over all of the things you need to know before joining!
Will you be able to make any money? Or is it just a Pyramid Scheme that leaves most of it's members broke?
I'll be answering all of those questions and more within this review, so stick around!
I've reviewed hundreds of online money making systems, and one has always stood above the rest.
If you're interested, you can CLICK HERE TO LEARN ABOUT MY TOP RANKED PROGRAM!
Club Cash Fund Review
---
Product: Club Cash Fund
Website: clubcashfund.com
Price: $80
Is Club Cash Fund A Scam? Debatable
Is Club Cash Fund A Pyramid Scheme? Basically
Is Club Cash Fund Recommended? No!
What Is Club Cash Fund?
---
Club Cash Fund claims to be an incredible system that will help you "Get Free Money In Your Mailbox On Autopilot!"
It claims to be a super simple system that anyone can follow to easily bring in hundreds of dollars per day automatically.
While that all sounds incredible, it's not actually how this system works.
In fact, he conveniently doesn't tell you what you'll be doing, and how you'll be making money.
You have to give him your mailing address so he can send you a starter kit with all of that information.
Lucky for you, I've found out what exactly you'll be doing and how it works.
How Does Club Cash Fund Work?
---
Here are the steps that you will need to take if you are interested in joining the club.
Step 1:
Visit the sales page, that was most-likely referred to you by a current member.
Step 2:
Watch the video and fill out the information requested on the page.
Information including your name, email, and mailing address.
Request a "Starter Kit"
Step 3:
Wait for your starter kit to arrive
Go through the kit which contains some instructions and sales letters.
MAIL IN $80 TO THE ADDRESS INSIDE
Step 4:
Once the receive your payment, you'll get information on how to login to the "Back Office"
Step 5:
Follow the training on how to get other people to join the club.
Step 6:
Earn commissions for every person you get to join, and from people they get to join.
Can You Actually Make Money?
---
When it comes down to it, yes you can make money using this system…
HOWEVER, there are several things that you need to know about it before jumping in and trying it!
Which I'll be going over shortly!
The Pros & Cons
---
Let's go over the good and bad things that I could come up with for this system.
Pros:
Cons:
Way Harder Than They Claim
It's An Illegal Cash Gifting Pyramid Scheme
It Will End One Way Or Another
Throughout the next several sections I'll be going further in depth about all of the points listed above.
Way Harder Than They Claim!
---
This is the something that you need to understand if you are thinking about sending in the $80.
Which I don't recommend doing by the way.
This is not some magic system where you just pay $80 to enter, and then you'll automatically start bringing in hundreds.
You'll have to put in work generating leads for potential referrals in order to have any chance at making money.
That or you'll have to pay for leads, that you don't even know if they're reliable.
They do have some training about generating leads, however the training doesn't appear to be anywhere near enough.
It's An Illegitimate Cash Gifting Pyramid Scheme!
---
The $80 that you'll be sending in is literally a fee to get the ability to make commissions from getting others to join.
You are literally paying money, so that you can make money by getting other people to pay to join.
There are multiple levels to the compensation plan, which makes this a Multi Level Marketing sytem, or MLM.
The difference between MLM's and Pyramid Schemes is the fact that MLM's have products that it's members are selling.
When it comes to Club Cash Fund, you aren't selling any products.
You are selling the ability to make money by getting others to join the same system.
I'm sure members will argue that you are selling the training within the back end, but let's be real.
Are you thinking about joining for the low quality training? Or are you joining so you can make money by getting others to join?
The main focus of the entire system is recruitment, just like with Pyramid Schemes.
It Will End One Way Or Another
---
When it comes down to it, if you want to join in order to try to make a quick buck, no one can stop you.
But you need to know that systems like this always collapse one way or another.
Whether it be because it's shutdown by the FTC, or it collapses due to lack of new members joining.
Some of these systems last longer than others, but they all come crumbling down eventually.
That's why the creator of this system has been a part of many others in the past like Finish Line Network.
Is Club Cash Fund A Scam?
---
At the end of the day, you can debate about whether or not to call Club Cash Fund A Scam.
The main argument being that it's not a scam because it's possible to make money with it.
However on the flip side you can talk about how it's sales page is misleading, and it's a cash gifting pyramid scheme.
Regardless of how you want to classify it, I strongly recommend that you avoid it!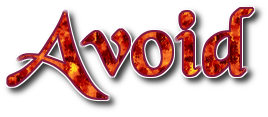 System's like this always fail for many reasons, the main one being that the only people who make real money are the creators at the top of the pyramid.
An Alternate Way To Make Money!
---
There are plenty of companies out there who will pay you for getting people to buy their products and sign up for their services!
I'm not talking about shady companies, I'm talking about popular companies like Amazon and Walmart!
That's right, both Amazon and Walmart have affiliate programs that will pay you for sending customers to their websites to buy stuff.
The process of making money this way is called Affiliate Marketing, and it's How I Make My Living Online!
If you're interested in learning how to do it, My Top Ranked Program is free to get started, and it gives you all of the training, tools, and support you need to succeed!
---
Is Club Cash Fund A Scam? What Do You Think? Let Me Know In The Comments Below!
---