There are a lot of scam websites out there that won't pay you for the surveys you take. In this review I'll be going over Datatelligence and seeing if it's one of those scams, or a legitimate place to make money online!
Datatelligence Surveys Review
---
Product: Datatelligence Online
Website: www.datatelligence.net
Price: Free
Is Datatelligence A Scam? NO!
CLICK HERE TO READ ABOUT MY TOP RANKED PROGRAM!
What Is Datatelligence Online?
---
Datatelligence is a market research company that collects information that businesses can use to better their products and services.
When you take a survey, they get paid to give that information to companies, and then they give you back a part of that money.
They are a legitimate online survey company and a part of CRGGlobal.
Now let's go a little deeper and find out if they stand up to other good survey websites.
The Pros And Cons
---
This is where I like to list out the good and bad things about a company for you to get a clear picture of them.
Pros:
Legit Way To Make Some Extra Cash
Free & Easy To Use
Monthly Sweepstakes Drawing
Cons:
Won't Make Much Money
Not Many Surveys
Now I'll take a bit of time to go over what I mean with these points, and point out a few other important things.
Free & Easy To Use
---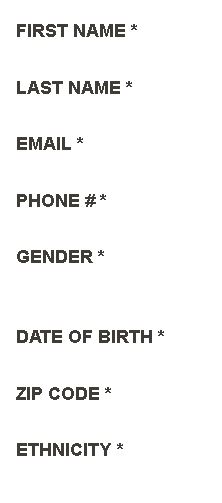 It's completely free and very simple to create an account with Datatelligence.
You'll just have to put in some basic information like your name, email, gender, birthday, and a couple other things.
After your account is set up you'll have to answer some questions so they can get to know you.
The reason for this is because the companies they give your survey answers to want to know your demographic.
The more accurate you are with this section, the less likely you'll get disqualified from the surveys they send you.
Not Many Surveys
---
This is one of the major problems you'll see with many survey companies. They simply don't have enough surveys for their members.
According to the Datatelligence FAQs, you should only expect to see 1 or 2 surveys sent to you a month.
The surveys are normally about 10-20 minutes long, and you'll get paid according to the length of the survey.
Won't Make Much Money
---
This is another complaint that you'll commonly see with just about every online paid survey website.
You're just not going to make very much money by taking surveys.
You shouldn't expect to make more than a couple bucks per survey. considering you'll only get 1-2 surveys a month, you'll maybe make $4 – $6 a month.
However you should keep in mind that the threshold to cash out your points for money is 1,000 points which is the equivalent of 10 bucks.
So you most-likely won't see any money for at least 2 months maybe a little longer.
You can use the points to get other "prizes" and you will also be entered into a sweepstakes.
Monthly Sweepstakes Drawing
---
This is something Datateligence does that's actually pretty cool.
After registering and actively participating, you'll be entered in for a chance to win a monthly drawing.
You'll be able to win a specified prize such as cash or other times.
This month it says that the prize is an Apple iPod Touch, which is pretty cool.
I mean the odds of you actually winning this prize aren't very high, but it's still pretty cool.
Especially because you just have to participate in a survey to be entered for a chance.
Datateligence Online Surveys Review – Conclusion
---
Datateligence is a legit online survey website, and is definitely not a scam. You'll be able to make some extra cash from the surveys, however you shouldn't be expecting much.

The most you are going to make here is maybe an extra 10 or so bucks, every other month. If you're set on "get paid to" websites you can check out Clickworker, Swagbucks, Triaba or Toluna as well, but they all have the same down falls.
If that's all you're looking for then go ahead and sign up, buy if you want to make more money online, I suggest you keep reading.
Make More Money Online
---
The simple reason I don't like online survey sites is because you'll be spending a lot of time to make a little money.
I started off taking online surveys and made some pocket change, but then I found an alternative way to make money online.
Did you know that companies like Target, Amazon and more will pay YOU to get customers to buy stuff on their websites?
That's actually how I make my entire living online.
Anyone can do it as long as they get the proper training, tools and support.
You can actually get started for free with all three of those things in the same place I got started!
If you are interested in learning more, you can
---
What Do You Think About Datatelligence Surveys? Let Me Know In The Comments Below!
---