Will you actually be able to create an authority blog with this program, or will you end up just wasting your time and money?
Throughout this review I will be discussing my personal thoughts about Easy Authority Blog and letting you know whether I think will work or not.
Easy Authority Blog Review
---
Name: Easy Authority Blog
Founder: Marian Krajcovic
Price: $7.00
Verdict: Lacking 
What is Easy Authority Blog
---
Easy Authority Blog is a video training series created by Marian Krajcovic that will walk you through a process of creating a blog that will have authority in the niche that you choose.
They walk you through the basics of picking a niche through picking which blogging platform to use.
What Does Easy Authority Include
---
If you've read through the sales page you probably know what the product includes, however I will list them quickly here as a refresher.
Video #1 – Introduction & Getting Started
This is a simple introduction to the course that gives you an overview of the things that you will be learning throughout the rest of the videos.
Video # 2 – Find A Profitable Niche
It pretty self explanatory, they walk you through their criteria for picking a niche that you can break into and be profitable with.
Video #3 – Longevity Test
Some niches can be profitable right now, but will die off in the future. This video will help you make sure that yours will be long lasting.
Video #4 – Authority Test
A test that will help you decide whether you can actually become an authority in the niche you have chosen.
Video #5 – Competition Test
This video will help you analyze the competition in the niche you have chosen. They will help you narrow in on a sub-niche in order to have a more targeted audience.
Video #6 – Product Test
This section will teach you how to decide whether your niche has enough products to offer, and help you find as many as possible.
Video #7 – Topic Generation
This video helps you come up with ideas for topics to write about and how to figure out which ones work best with your audience.
Video #8 – Blog Post Generation
It goes over the organization and construction of a blog post, not the technical aspect of creating one.
Video #9 – Blogging Platforms
This just basically covers where you should get your blog depending on your different needs.
Pros and Cons
---
There are a few things I like about this program, but quite a few things I don't like.
Pros:
Well organized
Decent training for beginners
Cons:
Not very in depth
Lacking in support
Doesn't show how to build a website
Personal Thoughts
---
The training in Easy Authority blog is actually pretty decent, and the information is good to know especially when you are just starting out.
However, it will not be enough to help you build out and sustain an authority blog.
There is a lot more information and know how you will need in order to actually succeed with your blog.
Even though this product is marketed as a training program that will help you create an authority blog, it is really just about picking the right niche to get into.
Personally I do not believe that picking a niche is as important as everyone makes it out to be.
Yes it will be easier to get into some niches than others but I personally believe that anyone can break into any niche as long as they have the passion, they're ready to put in the work, and they have the right training!
I held off creating my first website for months because I just simply couldn't decide on a niche to be in.
Don't make my mistake, choose a niche you are passionate about and just start working on it. The worst thing that can happen is that you won't make as much money you wanted as fast as you wanted.
But honestly that doesn't matter, you can always switch niches down the road, and you will learn so so much by just jumping in and doing it.
Conclusion
---
Easy Authority Blog has some decent training that some beginners could find useful, however I find it to be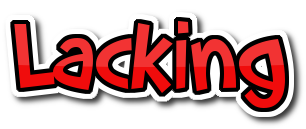 many of the important aspects that are needed in order to create an actual authority blog.
My Recommendation
---
You may like Easy Authority Blog if you are a beginner who just wants to peak inside of the door of the online money making world.
But if you are someone who wants kick in the door and leap into the world of making a true living online then I suggest you read more about Wealthy Affiliate!
That is where I started out online, and their training helped me earn enough online to quit my job and focus on my website full time!
They walk you all the way through everything EAB does plus a whole bunch more!
It's absolutely free to get started, and I promise you will learn so much more there.
---
If you have any questions or concerns, please let me know in the comments below!
---