---
I am not affiliated with Evergreen Commission Machines in any way shape or form, so you can trust that this will be a 100% honest review of the program.
Most of the reviews you run across will probably be from someone who is just hoping to get you sign up.
However, that is not the case here.
You will not find a single link to the program in this Evergreen Commission Machines Review.
Evergreen Commission Machines Review
---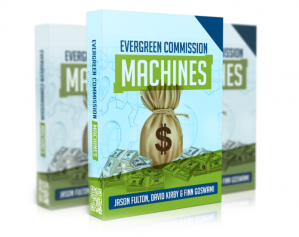 Product: Evergreen Commission Machines
Creators: Jason Fulton, David Kirby, Finn Goswami
Price: $9.95 + Up-sells
Website: Evergreencommissionmachine.com
Verdict: Avoid
What Is Evergreen Commission Machines?
---
ECM is a Warriorplus product that claims to be another copy & paste system that will take you from $0 to $100 a day after just doing 20 minutes of work.
They claim to give you an incredibly simple step-by-step guide that will walk you through everything necessary to make hundreds of dollars a day online.
What It Really Is
---
It's really just the same type of training system that I have seen and reviewed time after time.
This product is just some basic information about marketing that has been thrown together and renamed in order to make it seem like some new secret method.
Pros and Cons
---
With every review I do I always try to find some good things about a program no matter how bad they are.
Pros:
You can make some money
Useful Information
Cons:
It will take longer than they claim
I doubt you will make $3,000 in a day
The training is lacking
Up-sells
The Up-sells
---
I know you think that you can afford to lose the 10 bucks or so just to give the system a chance.
I mean why not right?
Well up-sells are usually the things that get people to waste a whole bunch of money.
The $9.95 is placed so low just to get your foot in the door. Once you spend a little bit of money on something, you have committed to it and are more likely to shell out some more cash.
You see, they tell you that you can make a ton of money within the first few days to a week.
Then when you purchase the system and you don't start seeing money right away, you start to think that maybe you need to fork over some extra cash to purchase the up-sells to make more money.
Their Up-sells include:
Up-sell #1: ($17)
A done for you package of stuff .
Up-sell #2:($27)
Over the shoulder videos that show their process.
Up-sell #3:($147)
A completely done for you system where they do all of the work for you.
By the way, if you decline the offers they will lower the prices for you.
Is Evergreen Commission Machines a Scam?
---
At the end of the day I cannot call ECM a scam because you will actually receive some type of training for the money that you give them.
Just because I can't call it a scam does not make it a good product.
I can't call it a scam because I've come across plenty of real scams. I'm talking about ones that will empty your bank account once you give them your information.
Once that will try to hack into all of your accounts using the login information you used to sign up for their "program.
Those are the ones that are the real scam;however, I feel safe saying that ECM is a scheme that is meant to take your money and not deliver on their promises.
You will not start making money within minutes, hours, or a few days after you implement their system.
I even doubt you will be able to get up to the $100 a day that they promise you will make.
I mean I'm pretty knowledgeable about this stuff, but please let me know in the comments if this training makes you rich.
Conclusion
---
Evergreen Commission Machines is not a scam because you will actually get something for the money you give them.
However, you will not see the results that they claim as fast as they claim you will see them…
At the end of the day ECM was created with the purpose of making the creators and their affiliates money, not to make you money.
That is why I believe you should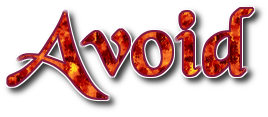 it and look elsewhere for training.
My Recommendation
---
If you are looking for a legitimate online money making training program, then I highly suggest you read about my #1 rated program!
I learned everything I know about affiliate marketing  from their training and I was a complete beginner when I found them.
Now I make a full time income online and I love every second of it.
---
If you have any questions or concerns, please let me know in the comments below!
---