In this honest review of The Freedom Secret, I'll be going over the system and answering the question "Is The Freedom Secret A Scam?"
The Freedom Secret Review
---
Product: The Freedom Secret
Creator: Jeff Lerner
Website: thefreedomsecret.com
Price: $49 + $39/Month + Up-sells
Is The Freedom Secret A Scam? No
Is The Freedom Secret Recommended? No! (I'll Explain)
CLICK HERE TO READ ABOUT MY TOP RANKED PROGRAM!
What Is The Freedom Secret?
---
The Freedom Secret claims to be a system that can help you make a good amount of money online in a short amount of time.
The sales video has people claiming that they have seen figures like $2,000 in 7 days, and $8,900 in a few weeks.
Up front it honestly seems like a too good to be true scam, however that's not actually completely true.
Those testimonials are real, and those people do make that much money with this system.
However there is a huge catch that you need to be aware of before joining.
Let's Dive into The Freedom Secret!
What The Freedom Secret Really Is!
---
The Freedom Secret actually doesn't really exist, this is just a website created to promote a product by Jeff Lerner!
Jeff has an online money making program that goes by several different names.
If you decide to purchase this one you'll be signing up for Jeff's 6 Figure Business.
However it is exactly the same as Ultimate Laptop Lifestyle, and Laptop Lifestyle Secret!
The main thing that you need to know before joining this system is that it is a High-Ticket-Program.
What You NEED To Know Before Joining
---
You may be wondering what a High-Ticket-Program is and why you should care about it.
Well let me explain.
If you decide to buy into The Freedom Secret you'll only pay $49; however, that is only the entrance fee.
You'll also have to pay $39/month for continued support, and buy various other expensive items.
That's what you need to know before you join, you'll be shelling out a lot more money than they lead on!
Update: There is also another "The Freedom Secret" promoting a similar High-Ticket Program, so basically everything from this review carries over to that one as well!
How It Works
---
The training that you receive when you buy the system will be teaching you how to turn around and sell the same system.
It will be teaching you how to promote and sell itself and other expensive items.
I know it sounds great. The more expensive the items you sell, the more money that you make.
But here's the catch.
Before you can make money from selling any of those items, you have to first purchase them yourself!
These products run up into the thousands of dollars!
So yes, those people in the video did actually make thousands that quickly, but they also spent thousands before making that much!
The Training
---
If you do decide to purchase The Freedom Secret/Jeff's 6 Figure Business System/Ultimate Laptop Lifestyle, you'll get the following training and tools: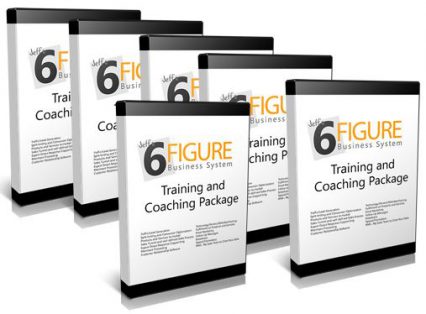 Traffic/Lead Generation
Split-testing and Conversion Optimization
Products and Services to Market
Sales Funnel and Pipeline Tools
Expert Direct Response Copywriting
Merchant Processing
Customer Relationship Management Software
Technology/Servers/Websites/Hosting
Fulfillment on Products and Services
Email Marketing
Follow Up Messages
Special Promotions
Jeff's Sales Team
You actually get quite a lot of stuff if you are willing to shell out the cash!
Do I Recommend The Freedom Secret?
---
Personally I do not recommend The Freedom Secret to most people out there.
That's because most people out there do not have the money that it requires to succeed with this program.
Let's take a look at how much money that their members make.
If you click on the earning disclaimer at the bottom of the checkout page you can see just home much the members make on average.
As you can see, 40.7% of their members in fact make less than $100 a month with the monthly average commission being $37.09.
If you move up a bit you can see that 9.2% of their members make between $1,000 – $2,499 a month.
Keep in mind that there is no telling how much money they've spent before getting to that point!
Of course there are members who make $10,000 + a month, but the percentages drop down from 2.3% to less than 1%.
Is The Freedom Secret A Scam?
---
No, The Freedom Secret is not a scam, and you can actually make money online with the system.
However they mislead you about how much money you'll have to spend.
You'll end up having to spend thousands of dollars on products before you stand to make the money that they brag about in the sales video.
That's exactly why I think that The Freedom Secret simply

At least it isn't worth it for people who don't have a bunch of money that they can risk. I'm sure there are some people out there that will benefit from this system.
It's up to you to decide.
Make Money Online Without Risking Thousands
---
Believe it or not there is actually a way to make good money online without having to shell out thousands of dollars.
I know that for a fact because I make my living online following this system.
You can actually make money online by recommending products and services that you stand behind and believe in.
The best part about it is that you can make money by doing this without having to purchase the items first!
Anyone can succeed at it as long as they have access to the proper training, tools, and support.
You can get started for free with all three of those things in the same place I got started!
If you are interested in learning more, you can click right here to get more info!
---
What Do You Think About The Freedom Secret? Leave Me Any Questions Or Concerns In The Comments Below!
---