Newbie Traffic Formula claims to be a training program that will teach you how to get free traffic to your website in order to earn money.
Today I will be telling you my opinion on it, and whether or not I believe it is a scam.
 What They Offer
---
They offer you 5 different things for the price of just $8: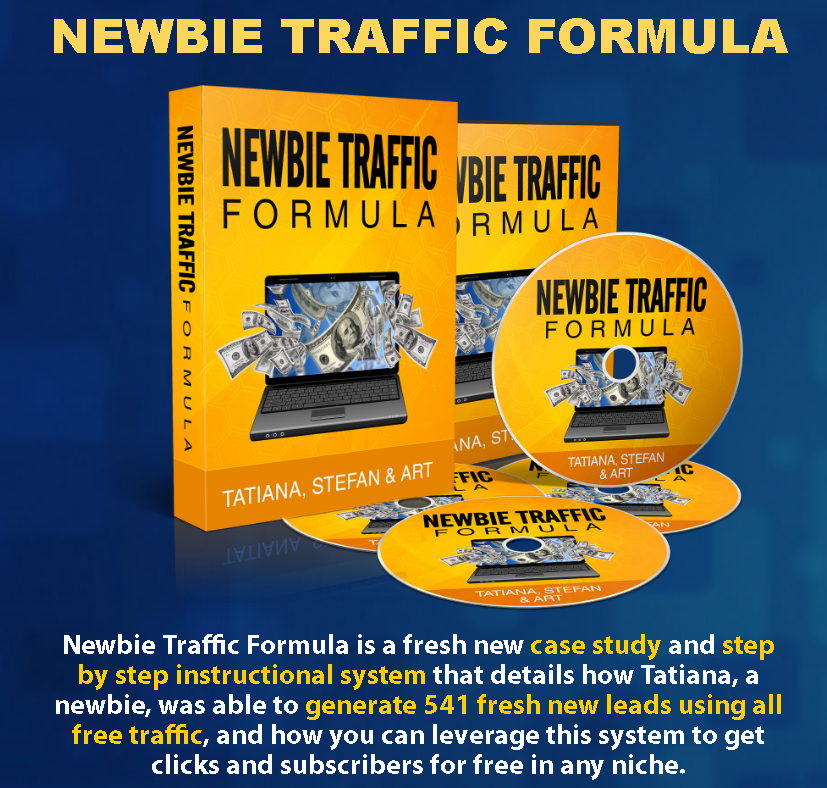 The Newbie Traffic Formula Case Study
The Newbie Traffic Formula Step by Step Videos
The Newbie Traffic Formula Step by Step PDF
Rapid Traffic Masterclass
Art's Traffic Training & Case Study
 My Personal Thoughts
---
The landing/sales page for this product shares many of the same traits as many other scams that I have reviewed.
With that being said, it also has a few things different.
Most of the scams that I review make wild claims like "you'll make $10,000 your first month guaranteed", and "You literally just click your mouse and make thousands."
But Newbie Traffic Formula doesn't make claims like that. It gives you very reasonable expectations of some extra cash, after putting in your fair amount of work.
I was incredibly wary when I first stumble upon it, but it turns out that it has some decent training for the $8 price tag.
 Why it Seems like a Scam
---
I've been reviewing online money making programs for quite some time now, and I have seen more than a few scams in that time.
NTF has the same appearance as many of the scams that will just completely take your money and give you nothing in return. Even though it is not one, they at least give you something.
It uses the same template as many of those scams, and uses some of the same tactics.
Claiming that there is only 5 hours left
Testimonials that just scream the word "fake"
A crazy low starter price, only to sell you more later
Pros and Cons
---
Pros:
It has some information that can actually be useful beginners
Makes plausible claims for income
Cons:
Sales page is similar to many scams
Ton of Up sales once you actually purchase it
There are much better training options out there
The support is lacking
Conclusion
---
I cannot classify Newbie Traffic Formula as a scam simply because you actually get SOME useful information after paying the $8.
However, I cannot recommend it because it is easy to fall in the rabbit hole of up sales. Especially if you are a beginner.
Not to mention there are much better courses out there that are way less shady than this one.
If you are interested in learning how to make money online, I recommend you try out my #1 ranked program!
If you decide to purchase this course please be sure to use PayPal, and also leave me a comment telling me what you think of it.